NSUI claims DUSU president Ankiv Baisoya submitted fake documents for university admission; ABVP refutes allegation
The NSUI claimed that the DUSU president, ABVP's Ankiv Baisoya, had submitted a false marksheet from Thiruvalluvar University to get admission at the Delhi University.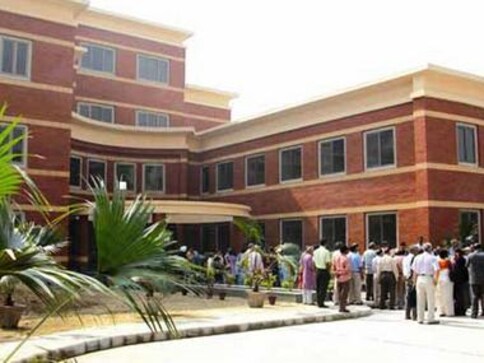 New Delhi: The Congress-backed National Students' Union of India (NSUI) has alleged that newly elected Delhi University Students' Union (DUSU) president of RSS-affiliated Akhil Bharatiya Vidyarthi Parishad (ABVP) had submitted fake documents to gain admission to the varsity. The ABVP, however, said the university allowed Ankiv Baisoya's admission after due verification of the documents he submitted.
The NSUI released a letter from Thiruvalluvar University, sent in response to a communication from the student body. It stated that the BA certificate Baisoya submitted from the university was fake.
The NSUI said that Baisoya had presented a marksheet for admission to the MA (Buddhist Studies) course, but Thiruvalluvar University clearly refused they had enrolled a student of such name, and a marksheet of that serial number was not in their records.
In a statement, the ABVP called the NSUI allegation propaganda. "DU gave admission to Ankiv Baisoya after due verification of its documents. It's the process of DU. Even today, DU has all the right to verify documents of any student enrolled in the university. But it's not the job of the NSUI to provide certificates to any person. DU has all the right to verify documents of not only Baisoya but all DUSU office-bearers to stop rumours in future," the ABVP said.
RSS-affiliated student outfit bagged three posts, including that of the president, in the DUSU elections last week. Baisoya won the presidential post with a margin of 1,744 votes, while ABVP's Shakti Singh was declared the vice-president after he won by a margin of 7,673 votes.
NSUI's Akash Choudhary won the secretary's post and ABVP's Jyoti emerged victorious as the joint-secretary.
Education
The admissions of candidates will be auto-locked at 4 pm on 28 November and such candidates will not be allowed to withdraw their admissions
Education
Candidates applying for DU PG admission will be allowed to make the necessary payment till 11:59 pm on 4 December. The DU will release three merit lists, based on the availability of seats. If required, the DU might announce more lists at a later stage
Education
Candidates should keep in mind that those who were offered a seat in spot round 1 are not eligible to apply this time. As per the schedule, the last date to apply for the spot round admission is 30 November 2022