NRI boy's death in Delhi: Eyewitness account questions police role
Tehelka reporter Ajit Sahi who was present at the scene when the boy, high on LSD, was taken away by the police, says there was no head wound until the boy left their sight.
Even as the parents of the 20-year-old non-resident Indian who died under mysterious circumstances questioned the police probe, a senior journalist with Tehelka magazine who was present at the scene when an out-of-control Anmol Sarna was taken away by the police has said the two guards of the apartment complex arrested by the Delhi police and booked for murder certainly did not kill the youngster.
On the night of 13 September, Anmol, apparently high on LSD and, in the words of Tehelka's Ajit Sahi, "absolutely tripping mentally", was screaming incoherently, running, shouting swear words in Hindi and reportedly turning violent when two guards from a South Delhi apartment complex where he was visiting a friend's house for a party tried to control him. It was Sahi who had called the guards on the intercom, intimating them about the man shouting in common area surrounding the flats.
"He was bare-chested and bare feet, and wore only knee-length beige shorts. He was tall, perhaps 6 feet, and hefty. He glistened in profuse sweat. There was no blood or any visible wound on him," is Sahi's description of Sarna when he first spotted him.
"…he swung his right arm at me. I ducked. His open palm landed on my forehead. He pushed me aside and ran down the stairs, and then into the service lane between the two blocks, flailing his arms high in the air, screaming, "Chikki Madhav, Chikki Madhav, Chikki Madhav, Chikki Madhav…" continues his account.
Investigators would later find that Chikki is Shivank Gambhir and Madhav is Madhav Bhandari, two of Anmol's friends at the party that night.
According to Sahi's account, after Anmol tried to hit them once again, the guards rained blows on him with their sticks. Two minutes later, the boy was on the ground, still incoherent, with blood on his chest, arms and shoulders. "But none above the neck." He not only reportedly ran to the gate and banged his head on the iron grills but also later calmed down, got tired, lay down,  and finally sobered and "walked unaided" to the back police van.  Four hours later, he was dead, on account of a deep wound to the head from a blunt object. But Sahi says, in his account and reportedly to investigators, that there was positively no head injury when the police took him away that night.
Anmol and four friends -- Shivank Gambhir, Madhav Bhandari, Pranil Shah and Rhythm Girhotra -- all in their early 20s, were partying in Shah's house that night. The boys were also arrested and booked for consumption of narcotic substances.
On Tuesday, police arrested the two security guards, Surender Bali, 46, and Naresh Mishra, 60 for murder.
Despite this account being related repeated to the police, the two guards arrested that night were booked under Section 302 (murder) of the Indian Penal Code. If anything, the needle of suspicion points to the Delhi Police, says the Tehelka report.
Further, according to reports, Anmol's parents have questioned the probe before a court asking for an explanation of injuries on his private parts, on his knees and blood stains in the house.
Read the Tehelka reporter's account here.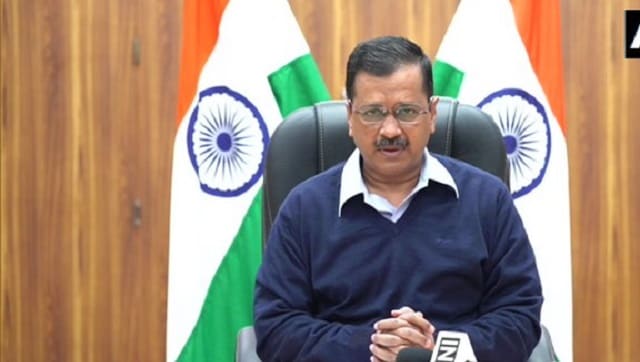 India
Earlier, Class 10 and class 12 students who are due to appear in board exams in May-June were going to school with consent of their parents
Photos
This Bicycle Day, 12 Indian artists take inspiration from the culture built around the controversial substance and celebrate it with their art. The works will be printed on perforated blotting paper, as a homage to the medium through which the substance is consumed. The exhibition started on 16 April and will continue till 30 April in Method, Bandra (Mumbai).
India
This sudden measure was taken to contain the spread of the deadly COVID-19 after the city recorded over 25,000 cases on Sunday. The lockdown will remain in effect till 5 am on 26 April