NRC Assam: Sarbananda Sonowal, Himanta Biswa Sarma warn 'illegal foreigners' but overlook constitutional obligation
Both Sarbananda Sonowal and Himanta Biswa Sarma conceded that deportation is a long shot under current circumstances, and should be dealt with at a later stage.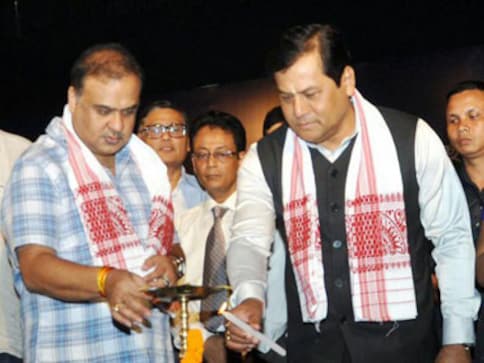 On 2 January, two days after the publication of the first draft of the National Register of Citizens (NRC) for Assam, the state's Chief Minister, Sarbananda Sonowal, told The Times of India that all those who fail to make it to the list and are thus identified as foreigners "will be barred from all constitutional rights, including fundamental and electoral".
Sonowal, belonging to the Bharatiya Janata Party (BJP), said that these people would only enjoy "human rights as guaranteed by the UN that include food, shelter and clothing".
Two months later, in a public event organised by ThePrint.in in New Delhi, Assam's finance minister and BJP's point man for the North East, Himanta Biswa Sarma, went a step further to announce that all those identified as foreigners by virtue of the NRC would be declared 'stateless citizens'.
Both Sonowal and Sarma conceded that deportation is a long shot under current circumstances, and should be dealt with at a later stage. For them, the immediate purpose of the NRC is only to segregate foreigners from the 'native' Assamese population to soothe the identity crisis in the state.
The above positions, expressed by two of Assam's senior key political figures, have an ominous ring to them. They reveal the extreme precariousness of the whole NRC process, and how such an exercise in list-making and segregation could directly challenge the very constitutional fabric of the Indian state. This is not to say that the Indian Constitution permits illegal immigration into the country, but rather, to argue that the institutional response to illegal immigration cannot itself be unconstitutional.
A dangerous proposition
What Sonowal proposed with respect to the post-identification stage is a dangerous and dehumanising idea.
While revoking electoral rights is a legally tenable proposition, stripping an entire group of people from 'constitutional rights' is simply to create fertile conditions for systematic marginalisation, discrimination and violence. Regardless of how the chief minister might interpret the Indian rights regime, 'constitutional rights' in India encompass a wide range of basic entitlements that permit a human to live as a human. 'Food, shelter, and clothing' constitute only a small part of this broad matrix of inalienable rights.
Concurrent to this, the makers of the Indian Constitution laid down a diverse set of safeguards that ensure a bare minimum of protection to all human beings living on Indian soil, regardless of their citizenship status.
Of all common constitutional rights that apply to both citizens and non-citizens, Article 21, which enshrines the right to life and personal liberty, is key. Other such common provisions include Article 21A that offers the right to elementary education, Article 22 that offers protection against arrest and detention in certain cases, and Article 14 that guarantees equality before the law and equal protection of laws.
These guarantees that the Indian Constitution generously and rightly offers to all persons on Indian territory do not, however, apply to 'enemy aliens'—citizens of nations that are at war with India—as laid down by Article 22(3). Bangladeshi immigrants who entered Assam without papers do not classify as 'enemy aliens.' Thus, nothing, not the least Assam's elected chief minister, can take these fundamental rights away from them.
The chief minister must, therefore, look to our own founding document before he cites the UN.
But, if he is indeed eager to look to the UN regime, then he might actually direct his attention to the International Covenant on Civil and Political Rights (ICCPR). India, as a ratified state party to the ICCPR and by virtue of Article 51(c) of its own Constitution, is legally bound by its provisions that ensure certain global standards in civil-political rights to citizens. Article 2(1) of the covenant says:
"Each State Party to the present Covenant undertakes to respect and to ensure to all individuals within its territory [emphasis added by author] and subject to its jurisdiction the rights recognized in the present Covenant, without distinction of any kind, such as race, colour, sex, language, religion, political or other opinion, national or social origin, property, birth or other status."
Subsequent sections outline a broad range of rights, several of which are already embedded in the Indian Constitution -- like the right to not be arbitrarily detained, right to be tried without 'undue delay', and right to be represented equally before the law. Furthermore, India is also a state party to the Convention on Elimination of all Forms of Discrimination against Women, and the Convention on the Rights of the Child, both of which mandate the Indian state to offer a broad range of civil, political, and social rights to women and children -- legal citizens or otherwise.
Clearly, even the UN rights regime believes that a state is obligated to provide everyone within its territory certain basic entitlements that go far beyond 'roti, kapda, makaan' (food, clothing, shelter).
The spectre of statelessness
The Assam finance minister's blunt proposition that all identified illegals would be immediately declared 'stateless citizens' is a chilling prognosis. Before we delve deeper into the exact implications of this, it is worth noting that the term 'stateless citizens' is an oxymoron: 'stateless' automatically implies the absence of any citizenship.
Sarma's scheme is particularly disturbing because he did not seem to have any alternative follow-up plan. We already know what statelessness can do to a community: the people of Assam need only to look east to open their eyes to the extreme persecution of the stateless Rohingya in Myanmar's Rakhine State at the hands of the country's military and government.
Within the contemporary political order, statelessness is the far extreme of rights deprivation. It is that pinnacle of collective vulnerability where discrimination not just becomes inevitable, but also legitimate under the overarching legal framework that denies even the most basic rights to a bulk of individuals. With no legal recourse to address grievances, marginalisation steadily becomes systematic and almost a way of life for both the persecuted and the persecutor. Again, the Rohingya are a tragic example of this.
Sarma's proposition has a particularly foreboding quality to it because India is yet to ratify the 1954 UN Convention Relating to the Status of Stateless Persons or the 1961 Convention on the Reduction of Statelessness. Hence, under international law, India is not obligated to actively avoid policies that encourage statelessness. This keeps the space open for lawmakers to legitimately strip entire communities of core fundamental rights essential to a full-spectrum human existence, as outlined above.
If Sarma's proposed scheme is viewed in conjunction with the existing detention camps that are housing some illegals in Assam and the many more that are in the pipeline, we end up staring at a state pockmarked by legal ghettos. Such a segregated landscape is bound to draw the scrutiny of the international community, especially the UN regime that Sonowal so earnestly cited.
Since the Supreme Court is already monitoring the whole process, it is in the right position to rein in the political constituency that seeks to pursue the agenda of statelessness and a 'no-fundamental-rights' regime for the identified illegals in Assam. As the vanguard of our constitution and India's international law compliance mechanisms, the SC must go beyond the immediate logistics of the whole process and opine on the critical follow-up stage before it's too late to act.
The author is Researcher and Coordinator, Southeast Asia Research Programme, Institute of Peace and Conflict Studies. He can be reached at angshuman.choudhury@ipcs.org
also read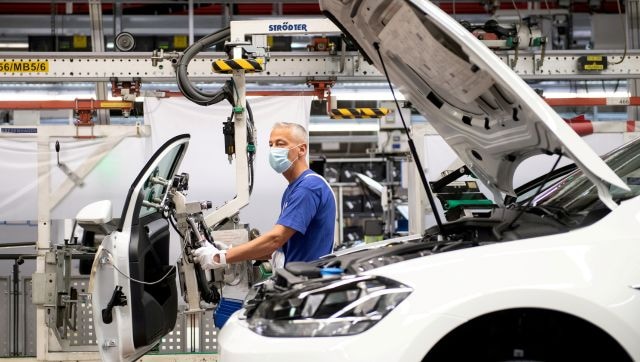 Explainers
Germany's GDP fell .3 per cent in the first quarter of 2023 following a .5 per cent decline in the last quarter of 2022. Though Chancellor Olaf Scholz described the outlook for the economy as 'very good' experts say this is a rude awakening for the country and the entire continent
Explainers
Elon Musk's brain-computer interface company Neuralink has received approval from the FDA to conduct its first in-human clinical study. The firm wants to put coin-sized implants into human beings, which will allow people with paralysis regain motor function, restore vision, and treat brain diseases
Explainers
Tipu Sultan, the 18th Century Mysore ruler, slept in a hammock suspended from the ceiling of his locked bedchamber with this sword by his side. Found in his private apartments after his defeat at the battle of Seringapatam in May 1799, it was previously owned by Vijay Mallya