Nothing suspicious about Justice BH Loya's death in 2014, say Bombay High Court judges: report
Days after multiple media reports raised questions about the circumstances surrounding the sudden death of Justice Brijgopal Harkishan Loya in 2014, The Indian Express, quoting two judges from Bombay High Court, said there was 'absolutely nothing suspicious about the death or the events around it'
Days after multiple media reports raised questions about the circumstances surrounding the sudden death of Justice Brijgopal Harkishan Loya in 2014, The Indian Express, quoting two judges from Bombay High Court, said there was "absolutely nothing suspicious about the death or the events around it".
Special CBI judge Loya, who was presiding over the Soharabuddin "fake encounter" case at the time, died in Nagpur on 30 November 2014, where he was visiting to attend a colleague's daughter's wedding. He was said to have suffered a heart attack.
According to the report, Justice Bhushan Gavai — who, along with Justice Sunil Shukre went to the hospital on the day of Loya's death and made arrangements for the transport of the body — said Loya experienced a "health problem" at 4 am, which was when Justice Vijaykumar Barde and high court official Rupesh Rathi took him to Dande Hospital in two cars. Contradicting claims that an ECG was not conducted at Dande Hospital when Loya was brought in, the report quoted the director of the hospital as saying, "It's only after the ECG was taken that we realised he needed specialised cardiac treatment which is not available with us so we advised them to go to a bigger hospital."
The Indian Express report goes on to quote medical records that show Loya suffered "retrosternal chest pain and had collapsed" while being brought to the second hospital, and explains other claims such as blood stains on his body after the post mortem.
On 22 November, Mumbai Mirror reported that Rubabuddin Sheikh, brother of Sohrabuddin, who was allegedly shot in a fake encounter by the Gujarat Police in November 2005, had written to then Bombay High Court judge Mohit Shah asking for a probe into the sudden death of Loya.
At the time the incident occurred, Loya had been hearing the discharge petition filed by key accused in the case, BJP president Amit Shah. Within a month of Loya's death, Justice MB Gosavi cleared Shah of all charges, saying the BJP chief was "implicated" due to "political reasons".
On 21 November, a report on The Caravan said Loya's sister Anuradha Biyani and father Harkishan claimed that the CBI judge was offered a Rs 100 crore bribe by Mohit Shah in return for a "favourable judgment".
However, a former judge in Bombay High Court, Justice BH Marlapalle, wrote to Chief Justice of Bombay High Court Justice Manjula Chellur and sought an SIT probe into allegations of foul play in Loya's death, Live Law reported on Sunday. Marlapalle said that such a probe would "certainly make the subordinate court judges believe that they are not orphans."
On 24 November, former Indian Navy chief admiral Ramdas wrote to Chief Justice of India Dipak Misra on the need to investigate circumstances around the death.
Former Navy Chief Admiral Ramdas also writes to the CJI & CJ Mumbai on the imperative need to investigate highly suspicious death of Judge Loya who was trying Amit Shah for murder. His successor discharged Shah in a 10,000 page CBI chargesheet after a 15 minute hearing! pic.twitter.com/xpUqGGxGde

— Prashant Bhushan (@pbhushan1) November 26, 2017
Sohrabuddin and his wife Kausar Bi were allegedly abducted by the Gujarat Anti-Terrorism Squad from Hyderabad on their way to Sangli in Maharashtra. He was killed in an alleged fake encounter near Gandhinagar in November 2005, after which his wife disappeared.
Politics
Karnataka LIVE Updates: "It is a big responsibility in the given situation. I will strive to work for the welfare of the poor." said CM-elect Basavaraj Bommai
India
The MP from Mangaldoi in Assam also cited a video purportedly showing Mizo people celebrating after the incident on Monday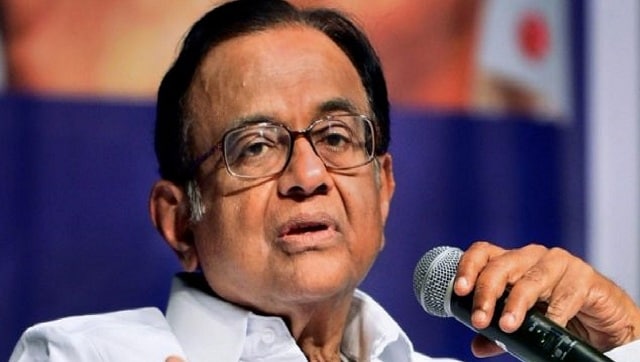 India
The former home minister said the 'unlawful snooping' may have 'helped' the BJP to score victory in 2019 Lok Sabha polls which has been 'tainted' by the allegations