Not only MPs and MLAs, bureaucrats should also be tried in fast-track courts, says PIL filed in Supreme Court
Advocate Ashwini Upadhyay, who has filed a PIL in the Supreme Court demanding fast-track courts to expedite cases against public servants, has clarified that he doesn't mean to target politicians alone, but bureaucrats should also come under its purview.
Advocate Ashwini Upadhyay, who has filed a Public Interest Litigation (PIL) in the Supreme Court demanding fast-track courts to expedite cases against public servants, has clarified that he doesn't mean to target politicians alone, but that bureaucrats would also come under its purview.
Speaking to Firstpost, Upadhyay said criminal cases against bureaucrats would also be fast-tracked at the special courts. "My petitions has two clauses: The first is that there should be fast-track courts to try criminal cases against people's representatives and public servants. The second is that MLAs and MPs who are convicted of any crime should be banned for life from contesting elections," he said.
The Supreme Court on Wednesday had favored the creation of special courts, saying such a move would be in the "interest of the nation".
Significantly, however, the Supreme Court limited the proposal only to creating special courts for political persons in its interim order, and said that it favoured setting up of a central scheme to deal with criminal cases involving politicians. This would be along the lines of the fast-track courts which had been set up by the central government for a five-year period, but was later discontinued.
Upadhyay said it was only an interim order by the apex court, and he would await its final verdict and opinion about the case. "The debate to bring criminal cases against public servants would be continued, and we are hopeful that in the final judgment, the entire petition will be addressed," he said.
The apex court had sought details of how many of the 1,581 cases against MPs and MLAs have ended in conviction or acquittal of the accused, and the number of criminal cases lodged against politicians from 2014 till date as well as the data on disposal of these matters.
Upadhyay believed that if the apex court accepts his petition in toto, it will result in cleansing of the government. "It's part of the 'Swachch Bharat Abhiyan' initiated by Prime Minister Narendra Modi. Swachch Bharat doesn't only means a clean environment but also clean money and clean government. Why are politicians allowed to become lawmakers even after they're convicted?" he questioned.
"Unless we stop lawbreakers from becoming lawmakers, we won't be able to achieve a 'New India' as envisaged by Modi," he added.
Presently, those convicted of a crime are barred from contesting elections for a six-year period. Upadhyay said this rule is farcical and serves no purpose. To prevent criminalisation of politics in India, it's necessary for us to bar convicts from ever holding public office, he said.
Upadhyay's petition has also attracted controversy, with some saying it allows the politicians and bureaucrats to avail of preferential treatment, by getting their cases heart in fast-track courts, at a time when over 30 million cases are pending in various courts in India.
When told about these allegations, he said, "They (politicians) are anyway enjoying a number of privileges. They are not treated as commoners. Fast-track courts for them would actually benefit us, as cleansing the government would mean bringing about better governance," he said. "And what's wrong if one more privilege is accorded to them, especially if this one serves a greater purpose as well?" he added.
Questions have also been raised about the efficacy of these special courts, at a time when India's judicial system requires a lengthy process to be completed before it can deliver justice. Even special courts are not allowed to skip judicial procedures. "Our aim is to ensure justice is delivered within one year. This timeline isn't impossible in a fast-track court," he added.
However, he added that India does need to go through a process of judicial reform to shorten the time required to deliver justice. "Judicial reform is equally important to ensure timely justice. We will move another petition in this regard," he said.
Find latest and upcoming tech gadgets online on Tech2 Gadgets. Get technology news, gadgets reviews & ratings. Popular gadgets including laptop, tablet and mobile specifications, features, prices, comparison.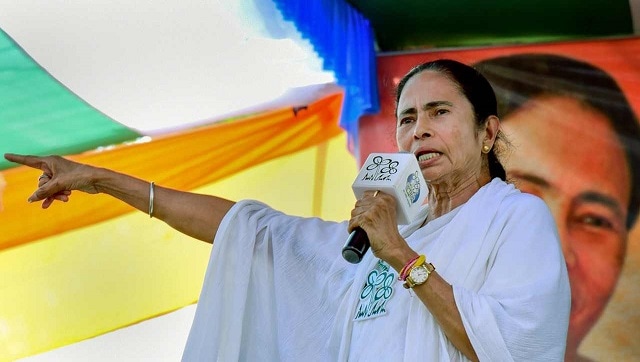 Politics
Banerjee refused to speak at an event on Saturday attended by Prime Minister Narendra Modi to observe Subhas Chandra Bose's 125th birth anniversary after being greeted by chants of 'Jai Shri Ram'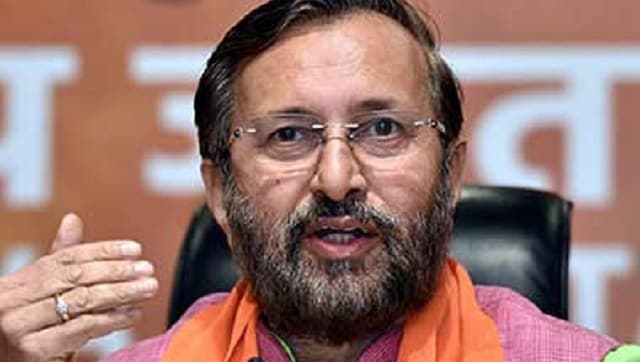 India
Speaking at an event at the Delhi BJP office to felicitate people who donated substantial amounts for the construction of the Ram temple, Javadekar said the 'Ram Janmbhoomi Andolan' was a movement for the country's self-respect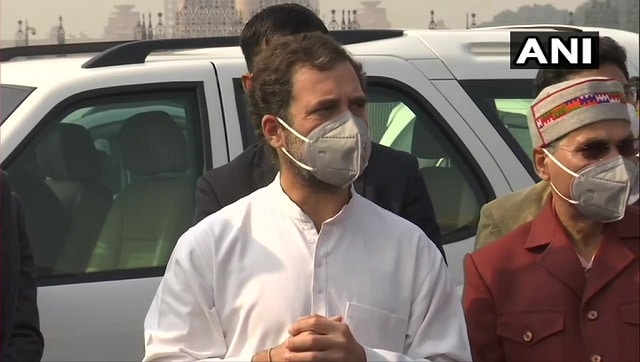 India
After violence broke out during the tractor parade by protesters, the Congress leader took to Twitter and said that if anyone gets hurt, the damage will be inflicted on the country