Not just Shariat courts: Supreme Court order also includes khap panchayats
The Uniform CIvil Code debate has been unfortunately framed as legislation against Muslim personal law and fatwas. But it could also be legislation that cracks down on discrimination among all communities.
Reopening the debate on Muslim Personal Law and a Uniform Civil Code, the Supreme Court of India's verdict on Monday that there can be no place for fatwas in independent India will stop powerful Islamic organisations such as the Dar-ul-Qaza and Nizam-e-Qaza from issuing and enforcing their orders. The order was issued while hearing a PIL petition filed by advocate Vishwa Lochan Madan.
According to a report in The Indian Express the court ordered that fatwas, basically opinions of experts in Muslim personal law, may be issued only if parties approach them for dispute resolution or adjudication, mainly in civil and matrimonial issues. In any event, the fatwa is not binding on anyone including the person who asked for it, said a bench of Justices Chandramauli K Prasad and P C Ghose.
Calling it the first legal declaration regarding the validity of fatwas, the report quoted from the order:
"The person or the body concerned may ignore it and it will not be necessary for anybody to challenge it before any court of law. It can simply be ignored. In case any person or body tries to impose it, their act would be illegal. A Qazi or Mufti has no authority or powers to impose his opinion and enforce his fatwa on any one by any coercive method."
According to a report in The Hindustan Times, the court ruled that fatwas that infringed upon the rights of an individual at the instance of strangers caused "irreparable damage and violated basic human rights". There have been innumerable instances of tyrannical and sometimes inhumane fatwas, from banning an all-girl band in Kashmir to ordering a woman to treat her husband as her son after she was raped by her father-in-law. The last being one of two egregi0us cases brought to the attention of the court. The other victim had also been raped by her father-in-law and then ordered to live with him as his wife.
While the order states that diktats issued by Shariat courts or a mufti or qazi will have no legal standing, the court said it was not necessary to ban Islamic courts. These courts offer an informal justice delivery system for amicable settlements. People are still free to approach such courts for a settlement, but even so their orders are not legally binding, the apex court declared.
The court also heard from the Centre and the All India Muslim Personal Law Board, the latter's contention incidentally also being that the fatwas were "advisory" in nature and not legally binding.
After Tuesday's judgment too, Muslim scholars have held that the SC's verdict does not contradict Islamic principles. The Shariat pertains to social laws that are subject to conditions in society -- Muslims can follow the Shariat as much as is possible in their society. A report in The Hindustan Times quotes experts as saying Muslims in India anyway subject themselves to the country's secular criminal laws -- only private family matters may be settled through fatwas or Islamic edicts, "when both sides have agreed" to abide by such diktats.
It quotes Islamic law scholar Tahir Mahmood, a former member of the Law Commission of India, as saying, "It is one thing to say something has no legal sanctity, quite another to say it is illegal." The practice of issuing fatwas has neither been banned nor called illegal, Mahmoud added.
A previous article in Tehelka by an expert on Shariat law, Maulana Wahiduddin Khan, said the shariat actually distinguishes between a fatwa and a qaza. A fatwa is an opinion given by a mufti when he is consulted on a personal matter. This is not legally binding, not even on the person who approached the mufti. "It is applicable only to the person concerned, who can decide whether to accept it or not. Qaza, on the other hand, means judicial verdict. No mufti is allowed to issue a qaza, which is the prerogative of a State-authorised court and binding on everyone," the author wrote. In secular India, legislation passed by Parliament apply to all communities, he continued, and while Muslims may follow the Shariat in matters related to prayer and worship, "which is strictly a personal matter", in social affairs, laws that apply to other communities must apply to Muslims too.
But this order does not only impact shariat courts, as the judgement also noted "We observe that no Dar-ul-Qaza (Islamic court) or, for that matter, any body or institution by any name shall give verdict or issue fatwa touching upon the rights, status and obligation of an individual unless such an individual has asked for it," (adding that even those who approach these bodies are free to ignore their rulings if they so choose).
The order will therefore also have a direct impact on the operation of khap panchayats and similar organisations that issue diktats and pass orders and penalties while hearing disputes. Communities, mostly Jats, who take disputes to khap panchayats are also required to subject themselves to Indian courts on all matters including those that would be covered by a "uniform civil code" -- marriage, divorce, maintenance after divorce or separation, inheritance and property rights, etc.
Some sections believed that the Muslim community has, as a whole, borne the brunt of unchanging personal law. But it is also equally true that one reason why the Uniform Civil Code never makes it past discussions and political speeches and manifestos is that it is framed as a law that will affect Shariat-abiding Muslims. Seen more holistically as a legislation against discrimination by any personal law, be it laws on marriage / adoption/ inheritance followed by Zoroastrians, Hindus, Muslims and other communities, the biggest beneficiaries of the UCC will be, no doubt, women. Personal laws including social mores and traditions that Shariat courts and khap panchayats  revere will have to give way to one set of secular laws on these subjects.
Entertainment
The SCBA Chief, in a letter to Raveena Tandon, said that the oxygen cylinders will be utilized to save the lives of its members and their families who are unable to get admissions in hospitals.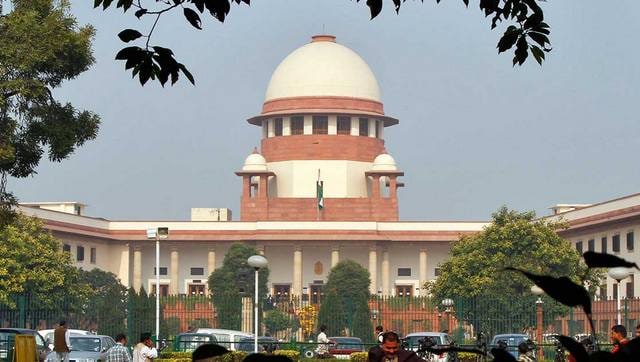 India
A Bench of Justices DY Chandrachud and MR Shah also said that West Bengal's law has failed to include valuable safeguards for homebuyers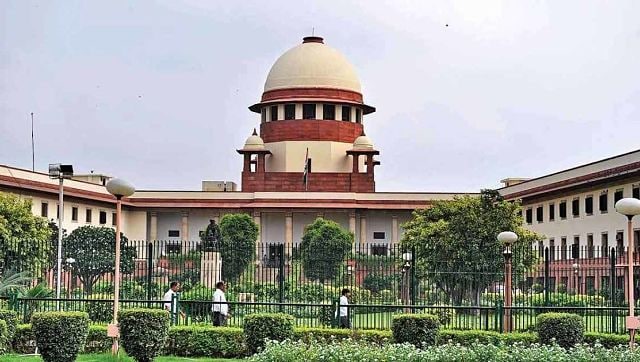 India
The apex court also directed the Centre to collaborate with the states in preparing a buffer stock of oxygen for emergency purposes and to decentralise the location of the emergency stocks