Not just Maggi: Here's the shameful truth about food safety inspection in India
The most vital question of the Maggi fiasco is how could an MNC can sell a product with potential health hazards to millions of consumers.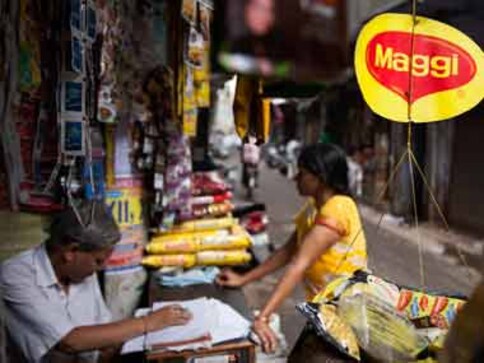 New Delhi: Even as Nestlé India continues to firefight its gravest crisis ever in its nearly three-decade old history of selling Maggi noodles in the country, the most vital question now doing the rounds, including the social media, is how could a multinational company (MNC) carry out business for so long... selling a product with potential health hazards to millions of consumers?
The presence of Monosodium Glutamate (MSG) and lead above permissible limits in Maggi samples cannot be an overnight phenomenon. Besides, there could be many more products by other MNCs as well that could potentially harm the health of Indians.
Who has allowed these MNCs to sell "sub-standard" product all these years? Can the government be absolved of its responsibility and accountability for allowing domestic and foreign food manufacturing companies to have a free run?
"Both, the Centre and state governments usually avoid taking stringent action against MNCs or big Indian manufacturers, despite being aware of violations. However, this time Delhi government has been prompt in taking action on Maggi issue," a retired senior official from Ministry of Consumer Affairs, Food & Civil Supplies told Firstpost on condition of anonymity.
Ashim Sanyal, COO of the voluntary action group Consumer Voice said, "Who knows what people have been consuming for the last 20 years? There's laxity on part of both the state governments and the central regulatory body FSSAI. Both never bothered to exercise their powers to have a regular check on food products, whether Maggi or any other ready-to-eat items all these years."
The Food Safety and Standards Authority of India (FSSAI) was established as an independent statutory authority under Food Safety and Standards Act, 2006, which consolidates various acts & orders that have hitherto handled food related issues in various ministries and government departments. The agency has been created for laying down standards for food articles and to regulate their manufacture, storage, distribution, sale and import to ensure availability of safe and wholesome food for human consumption.
The 2006 Act aims to establish a single reference point for all matters relating to food safety and standards.
"If it's so, why did FSSAI take so much time to act despite the fact that Maggi controversy broke some time back?" questioned Sanyal.
Grey areas
Consumer policy experts and activists have identified several grey areas that help food operators to supply sub-standard products to consumers and yet remain 'untouched'. It's ultimately the consumer, who gets the wrong end of the stick.
- Central regulator doesn't conduct regular inspections and testing of products, to ensure that only the right quality product is sold in the market.
- There is laxity on part of state governments' food safety departments as well.
- There is lack of proper coordination between the Centre and states, as the latter don't report to the Centre in this regard.
- Barring a few laboratories accredited by the National Accreditation Board for Testing & Calibration Laboratories (NABL), several testing laboratories in states fail to conform to standards. The equipment used by these labs is often not upgraded and not properly calibrated. It leads to variation in results.
- Despite having immense power, the food safety commissioners and officers in states don't exercise it on a regular basis to keep a check on all ready-to-eat products on shelves.
- Often the field inspectors fail to get permission from higher authorities to conduct a raid and check products.
- Lack of proper training facilities of inspection staff, and modernization.
- Unlike abroad, the implementation of law and regulations is weak in India. So, is the penalty.
- Both the regulator at the Centre and food safety departments in the states suffer from staff crunch. The state units lack funds.
- Corruption is another area of concern.
- A Five-year action plan chalked out jointly by the Centre and states in 2009-10 is yet to be implemented.
Bejon Kumar Misra, an international consumer policy expert, said, "First, the industries exercise a strong influence on policy makers and it's easy for them to get through. Second, instead of sitting jointly and finding a solution, there's a blame-game between the Centre and states. Even when any plan has been made, it finally fails to get implemented on ground. Nobody wants to bell the cat."
Unlike India, legal procedures and penalty system are so stringent abroad that no one dares to violate them. The system of recalling sub-standard products in India is voluntary and not mandatory like in other countries.
Sanyal added, "The Supreme Court had pointed out the issue of penalty in the case of contaminated milk. No legal action is taken and one gets away by paying a small penalty. There's a need to evolve laws according to changing times. We hardly get to hear sub-standard products being recalled by a company."
"Some years back, a Jamshedpur court had prosecuted Nestlé, after MSG was found in Maggi noodles. But, what happened after that nobody knows. This is the sorry state-of-affairs of our system and no one is afraid of law. But, it's for the first time since the Consumer Protection Act, 1986 came into existence, the government has registered a case against Maggi noodles with the National Consumer Grievance Redressal Commission, claiming compensation for the consumers," Misra pointed out.
Opinion
Regular breakfast consumption is important both for macro and micronutrient intake.  Make breakfast a daily routine for better nutrition and good health
Opinion
From overcharging to incompetence to neglect to downright cruelty goes on brazenly, because patients' families are helpless and psychologically already on the backfoot
Health
Kidneys are important for well-being, they filter waste products, excess water, and other impurities from the blood. So it becomes necessary for everybody to be concerned about their renal health