Not In My Name protests: Nirmala Sitharaman says agitations seem to be 'a bit selective'
Nirmala Sitharaman said one should not be 'selective' while condemning violence and asked 'Not In My Name' protesters to hold demonstrations against killings in Kerala and West Bengal also
New Delhi: Union minister Nirmala Sitharaman on Thursday said one should not be "selective" while condemning violence and asked 'Not In My Name' protesters to hold demonstrations against killings in Kerala and West Bengal also.
She said that nobody has a business to take law into their own hands "for whatever purpose".
'Not In My Name' protest "seems to be a bit selective in nature...Lynching is happening elsewhere too. People are being lynched in Kerala based on ideologies, there is lynching happening in West Bengal, Kashmiri pundits were lynched out of Kashmir", she said while responding to questions on Twitter.
"I want 'Not In My Name' protest to be held in Kerela... about lynching which is happening in Bengal, about the lynching which happened in Jammu & Kashmir," she said adding "the principle should apply to everybody".
+ Nobody wants lynching. But Protests seem a bit selective: #NotInMyName should include against lynching In Kerala, WB: @CimGOI @nsitharaman

— Make in India (@makeinindia) June 29, 2017
She asked the protesters to demonstrate "wherever human life is being hurt (as) we cannot be selective in condemning violence".
Hundreds of people from Delhi joined the protest called "Not In My Name" held yesterday after a 17-year-old boy, Junaid, was killed by a mob on board a Mathura-bound train.
Simultaneous protests were held in several other cities and are also slated to be held elsewhere in the world.
Meanwhile, in Ahmedabad, Prime Minister Narendra Modi on Thursday said killing of people in the name of cow protection is not acceptable, remarks that come amid a spurt of attacks by cow vigilantes and a wave of protests.
India
Modi noted that on the coming 15 August, India will enter its 75th year of Independence and highlighted that Amrit Mahotsav is being celebrated throughout the country to mark that year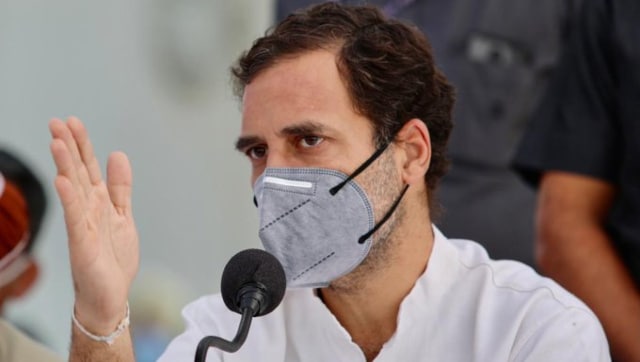 India
The former Congress president also shared a video on Twitter highlighting the alleged slow vaccination rate and media reports where people were not getting vaccines
India
Prime Minister Narendra Modi in his address to the nation on last Independence Day had announced that a new university would be established in Ladakh