Not again! 11-year-old boy beaten to death by principal over stolen pencil, eraser
A 11 year old school kid from Rahelamau, a village in UP, was beaten to death by the principal because he allegedly stole a pencil and eraser
In a shocking incident, a 11-year-old boy from the Uttar Pradesh village of Rahelamau was beaten to death by the principal because he allegedly stole a pencil and eraser.
Shiva, student of Class 3 at Rahelamau Academy was taken to the principal by his teacher after the missing stationery belonging to another student was found in his bag.
According to this Times of India report, the principal, Lalit Verma, severely beat up Shiva, and when he reached home, he complained of stomach ache and began vomiting blood. Shiva was rushed to Fatehpur hospital but was declared dead on arrival.
An FIR was filed by the student's father against the principal, who has been charged with culpable homicide. TV reports have said that the principal has now been arrested.
The principal it turns out had been accused of similarly extreme corporal punishment on a previous occasion as well.
However, this case is one of many corporal punishment cases that have resulted in the death of school children. In Burdwan, West Bengal a nine-year-old boy died after he was thrashed by his private tutor for his inability to answer a question. He was beaten up with a stick, and died in the morning after complaining of a stomach ache all night.
Another boy in Bareilly, UP was beaten up and in a fit of rage allegedly thrown out of the window on the highway by his teacher because his family failed to pay the fees for a month.  He was declared dead later.
In 2012, The Telegraph had reported that there is no statutory definition of corporal punishment except for a provision under the Right to Education Act, 2009, under which teachers could be jailed for a year or fined Rs 50,000, or both, if they are found guilty of physically assaulting a child.
Even so, the National Commission for Protection of Child Rights had broadened the term to include mental harassment and discrimination, elaborating on RTE's original classification.
The NCPCR website issued guidelines for eliminating corporal punishment in schools, by stating that corporal punishment can be classified as "physical punishment, understood as any action that causes pain, hurt/injury and discomfort to a child, however light; mental harassment, understood as any non-physical treatment that is detrimental to the academic and psychological well-being of a child and discrimination,  understood as prejudiced views and behaviour towards any child because of her/his caste/gender, occupation or region and non-payment of fees or for being a student admitted under the 25% reservation to disadvantaged groups or weaker sections of society."
However, despite the laws in place, the chilling Uttar Pradesh case shows that there's a long way to go before they are enforced and such cases don't recur.
Find latest and upcoming tech gadgets online on Tech2 Gadgets. Get technology news, gadgets reviews & ratings. Popular gadgets including laptop, tablet and mobile specifications, features, prices, comparison.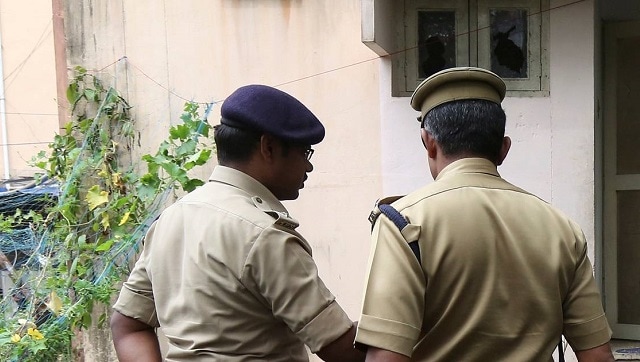 India
Police said the incident took place at a village under the Satrikh police station area in Barabanki and it seemed the victim was strangled
India
Pilibhit's SP Jaiprakash Yadav said that a roadways bus and a jeep collided in Puranpur area of ​​the district
India
The PIL stated that the series of events as reported purportedly showed involvement and complicity of the state officials in 'destruction of evidence and shielding the accused persons'