North East to get a new industrial policy to attract investment, says Assam industry minister
A new industrial policy is likely to be a sigh of relief for the capital-starved economy of Assam, which according to trade bodies may lose investments of nearly Rs 10,000 crore in absence of perks to investors in lines similar to that of the earlier industrial policy.
North East India is soon going to get a new industrial policy to attract investors from investors across the world, said Assam industry minister Chandra Mohan Patowary in New Delhi.
He also hoped that the new policy would be unique and would not be the same with other states in terms of tax breaks provided to investors.
"The policy has been sent for the Centre's approval after necessary paper works and is likely to be approved within a month or so," Patowary said on Tuesday.
The minister was speaking at a curtain raiser event of the Advantage Assam: Global Investors' Summit 2018 to be held in Guwahati on 3 and 4 February. Prime Minister Narendra Modi is also likely to attend the summit.
Chief Minister Sarbananda Sonowal, who was also present at the curtain raiser event invited investors to invest in Assam and avail the benefits to be provided by the state. He also launched the Advantage Assam website.
A new industrial policy is likely to be a sigh of relief for the capital-starved economy of Assam, which according to trade bodies may lose investments of nearly Rs 10,000 crore in absence of perks to investors in lines similar to that of the earlier industrial policy.
The last industrial policy which was introduced in the year 2007 was suspended after the NDA rose to power at the Centre in 2014, nearly two and half years before its expiry date in 2017.
Registration of new industries under the policy resumed last year only after a court order in December 2015. The policy expired on 31 March 2017, which led to drying up of investments in the state.
Chief Minister Sarbananda Sonowal said in the meeting that during his tenure Assam has secured Rs 6,500 crore as an investment. Sources in the department said that most of these investments projects materialised before the earlier industrial policy expired.
The score of the present Sonowal-led Assam government is seen as much higher in wooing investors than the previous Congress-led government which secured Rs 14,000 crore in seven years starting from the year 2007.
"This amounts to only Rs 2,000 crore investments per year on an average which is far less than Rs 6,500 crore attracted by the state during a span of one and half years of the Sarbananda Sonowal led government," said an industry source.
The Congress had a 15-year continuous run under Tarun Gogoi as chief minister in Assam.
The Assam government has also created a new Act East Policy Department, a message that seems to have gone down well with the investors.
Ravi Capoor, additional chief secretary, industry Department said that Assam which has the potential to cater to the demands of the markets in the South East Asian nations with a population of 80 crore, would focus on attracting investments in eight sectors.
"All the major cities in the ASEAN countries are hardly one and half hours away by air. To add more convenience the state is pushing for an aviation hub with the Centre," he said.
Capoor further said that the northeastern region is being connected with neighbouring nations by trans-national highways and also by the Kaladan Multi-Modal Transit Project, which will connect Sittwe Port in Myanmar with waterways.
"Apart from that, the Brahmaputra is also being dredged to create a waterway to connect the region with Chittagong Port in Bangladesh," he said.
The eight sectors in which Assam is expecting investments are pharmaceuticals and medical equipment, plastic and petrochemicals, power, river transport, IT and ITES, handloom, textiles and handicrafts, tourism hospitality and wellness, agri-horticulture, food processing including organic cultivation and bamboo.
Sonowal said that the government is planning two 65 storied twin towers for the investing companies to set up businesses.
Pressing that Assam is no more a land of unrest and uncertainty he said, "Those days have faded in memories. We have taken strongest possible measures against insurgency."
Attempting to woo the investors he further said, "The investors only have to decide to invest in Assam. The rest is our responsibility."
In what is seen as a major success of the present regime in Assam is identifying land to set up new industries, which was seen as a major hurdle in attracting investors.
Patowary said that the government has identified 4,000-acre of land to allow investors to set up industries.
The earlier Congress-led regime had a tough time in identifying land for new industries. The trade bodies had been demanding the state government to meet this paucity by converting agricultural land into commercial.
The industry minister also said that Assam government has passed six key policies to ease doing business. These policies relate to start-up, information technology, handloom policy, sugar policy and biotechnology.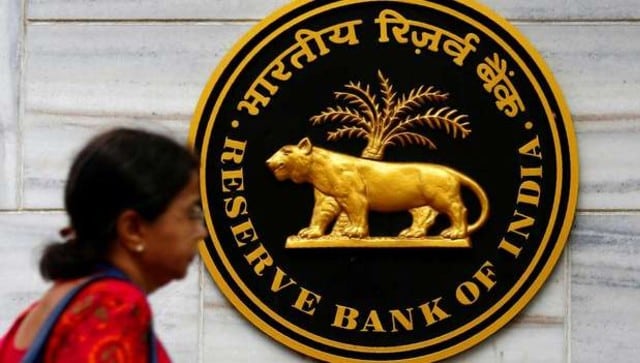 Business
"In August, we believe that India passed a turning point which consolidates and thrives come September," said the article authored by a team lead by RBI Deputy Governor Michael Debabrata Patra.
News & Analysis
Aside from the Central government's FAME-II scheme, most Indian states have devised their own policies and offer additional subsidies to promote adoption of electric mobility.
World
The robot can gather intelligence for ground troops, carry injured soldiers and supplies in and out of battle, and strike nearby targets