North East floods: NDRF rescues over 3,600 people from Tripura, Assam; 10 teams stationed in affected regions
The NDRF has rescued over 3,600 people from flood-affected region of Tripura and Assam. Rescue teams have been positioned in many district of the two states
New Delhi: Over 3,600 people have been rescued from the flood-affected regions of Tripura and Assam, the National Disaster Response Force (NDRF) said on Saturday.
Ten teams of the central relief and rescue force, comprising about 450 personnel, have been deployed to tackle the flood situation in Tripura.
"The NDRF teams have evacuated more than 3,400 people in the state so far, and relief and rescue operations are continuing," a spokesperson of the force said. The NDRF teams, he said, are also distributing drinking water, food, snacks and medicines in the affected areas, he added.
The flood situation in Tripura deteriorated on Saturday with the rain-fed Khowai river inundating fresh areas rendering thousands homeless and damaging roads and crops, officials said. While two lives were lost on Wednesday, a 50-year-old farmer was washed away by the Khowai river and his body was recovered from Sonalata area on Friday, they said.
Similarly in Assam, he said, 235 people have been evacuated to safer places in view of the water logging situation in many areas. The flood situation in Assam deteriorated drastically on Friday with nearly four lakh people affected across seven districts of the state.
At least 10 rescue teams have been positioned in the districts of Karimganj, Hailakandi, Sonitpur, Bongaigaon, Guwahati, Silchar, Barpeta, Tinsukia, Dhemaji and Golaghat in view of the floods, he said. The spokesperson also said that a 24-hours control room in Delhi is closely monitoring the situation and in touch with other agencies with regard to the developing situation in the two states.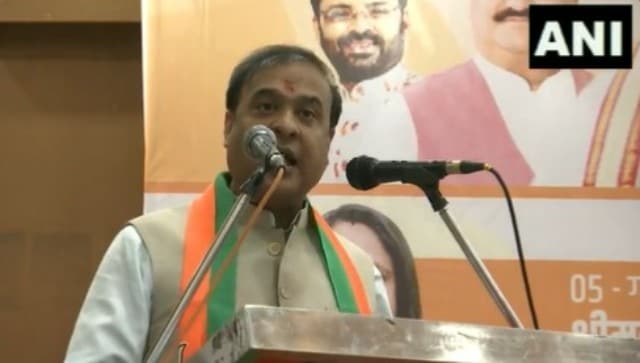 India
Meanwhile, the Assam government has announced Rs 5 lakh with each to the next of kin of the six deceased persons, who died in the firing incident
India
It is alleged that Rao posing as a senior IPS officer allegedly met six persons after coming to the national capital on November 22 on various occasions, allegedly offering them favourable outcome in various matters pending before government authorities
India
High blood pressure, often known as hypertension, is one of the major causes of early mortality and morbidity and a modifiable risk factor for cardiovascular diseases (CVD)