'None of you deserve hearing': CJI Ranjan Gogoi fumes at 'leak' of Alok Verma's response; SC defers matter to 29 Nov
The CBI versus CBI controversy will linger on for a little more while now, as the Supreme Court bench hearing agency's sidelined director Alok Verma's plea against government order has been adjourned to 29 November.
Taking exception to a leak of CBI director Alok Verma's response to the Central Vigilance Commission report submitted in sealed cover a day ago, the Supreme Court on Tuesday adjourned tge hearing of the case till 29 November. However, the court later did agree to a clarification from the sidelined CBI director's counsel on the issue.
The two hearings on Tuesday looped around two prominent themes. Firstly, the Chief Justice was furious about the alleged leak of Verma's submissions to court. Secondly, the bench also took exception to some confusion amid Verma's lawyers over seeking more time from the court for filing their response on Monday.
Here are the key takeaways from today's hearing:
- A Supreme Court Bench comprising Chief Justice Ranjan Gogoi and Justices SK Kaul and KM Joseph was hearing the matter. The court was to examine Verma's response to the CVC report which was categorised into four parts by the apex court as "complimentary, very complimentary, not so complimentary and very uncomplimentary" for the CBI director.
- The court started hearing the matter at around 10.30 am Tuesday. However, Gogoi seemed agitated at the start of proceedings. He was apparently upset with Verma's lawyer Fali S Nariman over the mentioning on Monday seeking additional time to file reply. The court learned of this from various media reports.
- Nariman expressed surprise about the reports that stated Verma apparently sought more time from the apex court to file his reply to the CVC probe report. He said that the mentioning by Gopal Sankaranarayanan on Tuesday was "unauthorised" and he was not even informed about the same. He said neither his office, nor his client Verma asked Sankaranarayanan to seek more time for response. Sankaranarayanan has been appearing for Verma since the beginning of the case.
- The next thorny issue was of maintaining the confidentiality of the various submissions made in court. The Supreme Court took strong exception to a media report that apparently quoted Verma's response to CVC report — which was supposed to be submitted to Supreme Court in a sealed envelope verbatim, News18 reported. "It is only for you Mr Nariman and not as a counsel for Alok Verma. We have given this to you as you are one of the most respected and senior member of the institution. Please help us," the bench also comprising justices Kaul and Joseph, told Nariman.
- Nariman, after going through the media report, told the bench that he was "shattered" and "shocked" on Verma's reply being leaked in the media. The senior lawyer said the news portal and its journalists concerned be summoned as the press should be free but responsible.
- Miffed over the lack of confidentiality, the Supreme Court adjourned the hearing to 29 November. The apex court said, "Our effort was to make sure individual officers are protected and so we asked for confidentiality. But we don't think any of you deserves a hearing." Nariman responded saying, "What do we do with everyone snooping around and trying to get some information?"
- The Supreme Court refused to take on record the reason for adjournment of the hearing. "For reasons which the court is not inclined to record", the hearing has been deferred to 29 November, the bench said.
- Meanwhile, the online publication, which apparently carried the report in question Verma's submissions clarified that it did not have access to the confidential response given by the sidelined CBI director. "This is to clarify that our stories were on Alok Verma's responses to questions the CVC put to him. These were not in a sealed cover and were not meant for the Supreme Court. As for his response to CVC's final report, handed over to SC in sealed cover, we haven't seen/reported that," the media house tweeted.
- Nariman later approached the Chief Justice again, asking for an opportunity to clarify on the issues raised on Tuesday. The Supreme Court agreed to hear him later in the day, after all matters listed for today are heard.
- Nariman told the court that the news report was quoting Verma's response to questions that were posed to him by the CVC. He said that these were not meant for the Supreme Court and, additionally were published before the court's observation came.
- However, the court seemed unimpressed. "We expressed that highest degree of confidentiality should be maintained and this litigant takes the papers and shares it with everyone. Our respect for this institution is not shared by anyone for some strange reason", Gogoi said.  Taking umbrage to various media reports based on the petition filed by CBI DIG MK Sinha, Gogoi said, "But here is a litigant who mentions it before us and then goes out to distribute the petition to everyone."
- Sinha on Monday dragged the names of NSA Ajit Doval, Union minister Haribhai Parthibhai Chaudhary and CVC KV Chowdhury over alleged attempts to interfere in the probe against CBI special director Rakesh Asthana, who has been divested of his duties and sent on leave along with his boss.  The bench said, "This court is not a platform for people to come and express whatever they want... This is a place where people come for adjudication of their legal rights. This is not a platform and we will set it right."
- Meanwhile, Sankaranarayanan sought permission to clarify his stand regarding confusion over Monday's proceedings. He submitted that he was indeed asked by Verma to secure more time from court and that Nariman was wrong when he said he was unauthorised. To this, Nariman responded that when a senior counsel is engaged, no decision is taken without informing him. "I wasn't consulted before mentioning matter yesterday," he said. The court, however, did not allow Sankarnarayanan to clarify his stand and said it wanted to know only Nariman's point of view at the moment to clear up confusion. "Let us clarify, as far as this court is concerned, nobody is under any cloud," the apex court said.
- Moreover, in an interesting aside, Gogoi was also left fuming by his stenos. The court masters apparently could not find the copy of The Wire report wherein Verma's submissions were apparently quoted. "The inefficiency in court number 1 (the Chief Justice's court) is of the highest order," a miffed Gogoi said. However, the report was later found and handed over to Nariman.
With inputs from agencies
Find latest and upcoming tech gadgets online on Tech2 Gadgets. Get technology news, gadgets reviews & ratings. Popular gadgets including laptop, tablet and mobile specifications, features, prices, comparison.
World
Instead of attending, the Democrats displayed posters at their desks of Americans they say have benefited from the Affordable Care Act, which is now being challenged in court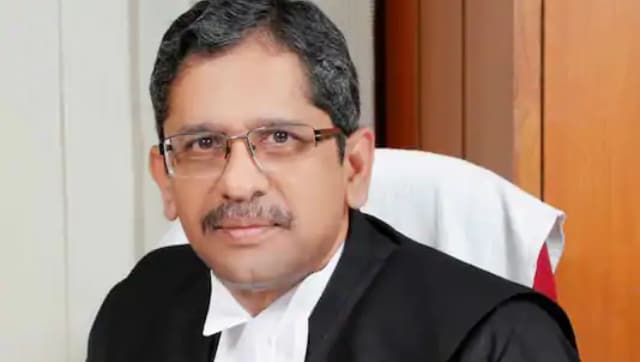 India
Justice Ramana's remarks come amid allegations of corruption levelled against him by Andhra Pradesh Chief Minister YS Jaganmohan Reddy in a letter to CJI SA Bobde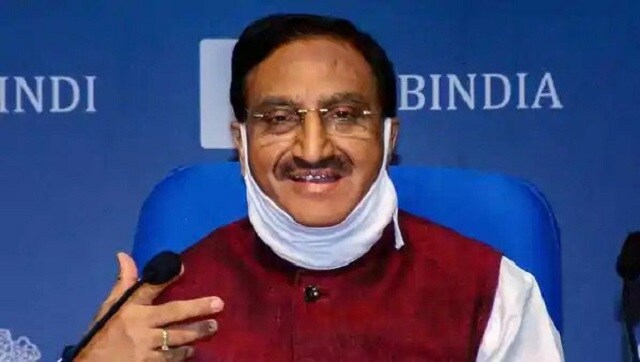 India
The Union minister had challenged the Uttarakhand High Court order that directed former chief ministers to pay rent at market rates for the entire period they occupied government accommodation since demitting office