Nobel Peace awardee Kailash Satyarthi not recognised in his own state Madhya Pradesh
His work spoke loud enough for him to get a Nobel Peace Prize. But governments in Kailash Satyarthi's home state, Madhya Pradesh failed to recognise him.
Vidisha: His work spoke loud enough for him to be heard as far away as in Oslo and be awarded 2014 Nobel Peace Prize . However, successive governments in Kailash Satyarthi's home state, Madhya Pradesh, hardly felt the need to recognise his work. He has several awards to his credit. None from the state though. People in Vidisha, hometown of the Nobel laureate, find it odd.
A couple of days after he did the country proud, Vidisha is steeped in modesty. It has often been in the news as the constituency of former Prime Minister Atal Behari Vajpayee, the Madhya Pradesh Chief Minister Shivraj Singh Chouhan and now as that of the country's new Foreign Minister, Sushma Swaraj, but this time it's different.
The local media is still striving to come to terms with the overnight transformation of the man next door into an international child rights icon. Even his family, a large joint one, is struggling to come to terms with the big news. Its members did expect him to reach great heights in his chosen field of social work, but, Nobel was beyond their dreams.
During a stroll through Vidisha town one is dumbfounded by the sight of children still working at street-side eateries and eking out living by cleaning the coaches in the trains passing through the town. That is a measure of how hollow is the claim of the state government on right to education and child welfare.
Though Satyarthi hopes to end the social malaise during his lifetime, his task remains daunting. It would be interesting to see how the town which burst out in cheers backs up one of its brightest sons by rooting out child labour.
At their modest home inside the fort area – Kile andar as it is known locally-- elder brother, Jagmohan Sharma, who runs an optical shop, says it took some time for the news to sink in. Had Kailash not acquired the pen name of Satyarthi not many would have identified him. His original name, Kailash Sharma, is so common even his acquaintances wouldn't care to associate the top international award with him.
Once the disbelief was overcome, the town erupted in joy with crackers heralding an early Deepavali mood. Satyarthi, who graduated in electrical engineering from the local Samrat Ashok Technology Institute, had shown traits of a social reformer right during student days. He got sucked into the movement for child rights under the influence of Swami Agnivesh. On graduation Kailash took up a part time job in the same institute.
Vijay Bahadur Singh, his former colleague in the same college and a noted Hindi litterateur, says he assumed the name Satyarthi to announce his intents to fight against injustice. In the early 1970s Kailash was associated with the youth wing of the Socialist Party. He was also a keen follower of the Arya Samaj. As a political activist he wrote a booklet titled 'Satyarthi' on the problems facing the Arya Samaj.  That virtually became his surname since then.
Rajya Sabha member Chowdhari Munawwar Saleem, Satyarthi's friend since 1977, says it is a pity the government did not value his efforts or give him due recognition. The government has framed a law to ensure right to education but there is a long way to go before Satyarthi's dream of providing uniform quality of education to affluent and poor children is realised.
Another friend, Vijay Bhandari, now an advocate, says he was witness to Kailash's fight against injustice as a school boy. He found some minor children being engaged to work in stone quarries in the nearby Ganj Basoda region. He first complained to the deputy collector who ignored him. When he tried to liberate the children he was attacked by the quarry owners.
Kailash, the youngest of the four brothers, has always been known to fight injustice. Father Ram Prasad was policeman and mother Chironji Devi a housewife.  He was just eight years old when his eldest brother Chandrabhan got married. Chandrabhan who retired from the state education department passed away shortly afterwards.
His sister-in-law Rati Devi has a great influence on him. He addresses her as Bhabhi Ma. The second brother Jagmohan then took the responsibility as the family head. The third brother Narendra is a teacher.
Bansilal Sahu, the grocer near his home in Vidisha says Satyarthi pays him Rs 300 during each visit to ensure that destitute children are given free chocolates. This has been going on since 1980. There have many stories about his adventures in rescuing child labour.
In 1989, they lost two colleagues Dhaumdas and Adarsh Kishore in an attack by mining mafia near Faridabad while trying to rescue bonded labour. Satyarthi has dedicated the Nobel award to them.
Find latest and upcoming tech gadgets online on Tech2 Gadgets. Get technology news, gadgets reviews & ratings. Popular gadgets including laptop, tablet and mobile specifications, features, prices, comparison.
First Cricket News
Umar Akmal filed the appeal with the CAS after an independent adjudicator of the Pakistan Cricket Board reduced his ban from three-years to 18 months.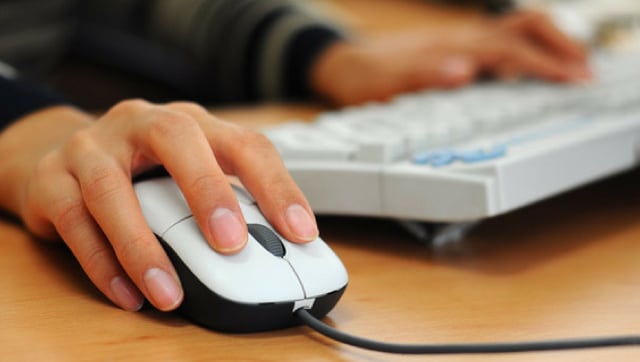 India
Shortlisted candidates will be appointed as intern CHOs and will get a stipend of Rs 15,000 a month
India
The Rajasthan chief minister's remarks followed announcements by BJP-led governments in Uttar Pradesh, Haryana, and Madhya Pradesh that they are considering to enact a law against inter-faith marriages