Nobel Literature Prize-winner Bob Dylan: People today are still living off the table scraps of the 60s
As Dylan himself once said, "People today are still living off the table scraps of the 60s. They are still being passed around — the music and the ideas." Amen.
The times, sadly, they haven't changed. Which means we need Bob Dylan's songs forever more. By giving its stamp of approval, the Nobel committee has honoured all critics, all voices of protest of all time, everywhere.
At a time when we are being asked to speak in one voice along with the government, to neither question nor assess the ruling party's derring do's on our borders, it is salutary to remember that America was embarking on a war in Vietnam to wipe out the Communist scourge that it saw as the biggest threat to humanity when Dylan sang what became the anthem of that age and resonate even today:
Yes, and how many years can some people exist

Before they're allowed to be free?

Yes, and how many times can a man turn his head

And pretend that he just doesn't see?

The answer, my friend, is blowin' in the wind

The answer is blowin' in the wind…
Or when he asked the 'Masters of War':
Is your money that good?

Will it buy you forgiveness

Do you think that it could?

I think you will find

When your death takes its toll

All the money you made

Will never buy back your soul
Or declared: "He not busy being born/Is busy dying."
The 60s were a time of ferment worldwide. America was awash with movements, from anti-war (and anti-draft – remember Muhammad Ali) to civil rights to feminism to sexual liberation, you name it and the roots of any emancipating campaign can be traced to those days. Youth power was at its height with London swinging, with students standing at the barricades in Paris, with Naxalites setting Calcutta afire. Refusing to accept the given and questioning the authorities became the norm, taking the establishment to task, holding it accountable a bounden duty. Social protest became the cultural pursuit for a whole generation, and Bob Dylan's life embodied all this, even when he avowedly eschewed writing "protest songs".
An unlikely candidate for stardom – he wasn't pretty in the pop star mould of the 1960s, the language that he used in his songs was unconventional and his voice was hardly mellifluous – Bob Dylan became "The Voice of a Generation" almost overnight. His first record sold so poorly that many sneered at his producer's faith in this twenty-one-year old. Just over a year later, his second album featured 'Blowin' in the Wind', 'A Hard Rain's a-Gonna Fall', 'Masters of War' and 'Don't Think Twice, It's Alright' and a star was born. A star, unlike most of his contemporaries, who continues to shine years after the movement has become memory.
But actually, it was not the singer Dylan that rocked the boat and gave new generation a voice. For instance, 'Blowin' in the Wind' became a record hit thanks to the version released by Peter, Paul, and Mary a few weeks after Dylan released his own. Again, most of his early songs became such soul-stirrers thanks to Joan Baez who played no mean role in popularising a relatively unknown Dylan to the world.
It doesn't matter. As the Nobel Prize acknowledges, it was his words that mattered.
From the beginning, Dylan's songs spoke of an incestuous relationship between authoritarianism, social evils, militarism, and materialism. And they are timeless. He may have had Lyndon Johnson, the incarceration of draft-dodgers, and the disproportionate number of African-Americans sent to fight in Vietnam in mind when he wrote 'Tombstone Blues' (The king of the Philistines his soldiers to save/ Puts jawbones on their tombstones and flatters their graves/ Puts the pied pipers in prison and fattens the slaves/ Then sends them out to the jungle) but don't we hear echoes in every warfront everywhere even today?
Dylan spoke for the deprived, the downtrodden and the desperate. He was there in Washington in August 1963, singing, just before Martin Luther King Jr. stood up to deliver his "I Have a Dream" speech, his unforgettable 'Only a Pawn in Their Game' song about the murder of a black movement organiser by the Ku Klux Klan less than three months earlier.
"A South politician preaches to the poor white man," Dylan sang in his flat, raspy tone, "You got more than the blacks, don't complain You're better than them, you been born with white skin," they explain.
And the Negro's name

Is used it is plain

For the politician's gain

As he rises to fame

And the poor white remains

On the caboose of the train

But it ain't him to blame

He's only a pawn in their game.
What a feat of courage it was, what tremendous imagination it took to speak of "the poor white man" in the same breath as the pain and desperation of the blacks and in that company.
Many of Dylan's songs from those early years were reactions to current events, 'The Lonesome Death of Hattie Carroll' (his powerful 1964 account of the death of a poor black serving-woman at the whim of a Baltimore society blade who served a derisory sentence while the killer in question lived the rest of his life in bitter ignominy), 'Who Killed Davey Moore' (about a black boxer who died after a brutal match), 'Talkin' World War III Blues' (about the threat of nuclear annihilation), 'Masters of War' (a protest against the arms race) and, of course, 'The Times They Are a-Changin', which challenged the political establishment on any and every count.
Yet, all his songs are still relevant because the times, sadly, are yet to change enough. They should, and they will, if we listen to his songs more carefully. Especially now that the world is so connected and access so easy.
Of course, I don't know if he inspires today's youth the way he did us oldies. I can't remember how exactly we got to know of the Beatles and Baez and Dylan in the Sixties and early Seventies, with the country a closed box, with foreign imports strictly curtailed, with the radio our only connection with the outer world. Yet, we did. And bought their LPs, or vinyls as they are called nowadays, on the streets of Calcutta.
But, as Dylan put it so bluntly in 1963, "It's not an old people's world." He put faith in the youth and so it has to be. But are our young really so hidebound and "job-oriented" as our leaders would have us believe? That they can only think of their narrow selfish interests and have no care for society at large?
Dylan himself gave up on his "protest songs" and his "politics" well before the Sixties ended. People say, Dylan realized before anyone else that the Sixties had basically run its course, had exhausted itself and was in danger of becoming pretentious.
"I don't want to write for people anymore. You know — be a spokesman," he told an interviewer in 1964. "From now on, I want to write from inside me." Thus, by 1965, Dylan had abandoned the civil rights campaign and moved beyond political activism. In fact, at the final and most grand civil rights event where black and white protesters and musicians came together — the march from Selma to Montgomery, Alabama, in March 1965 – over 5,000 people sang Dylan's 'The Times They Are A-Changin' but the song-writer was nowhere near.
And in 2000, he turned the sentiments in the song upside down with the track 'Things have changed':
People are crazy and times are strange

I'm locked in tight, I'm out of range

I used to care, but things have changed
Even in 1962 he had said about his songs that "This here ain't no protest song or anything like that, cause I don't write no protest songs." Later, he has even said things like, "Songs can't save the world. I've gone through all that." And when a media inquisitor insisted that "Deep down, you must have convictions," he replied, "Nah, deep down there's nothin' but guts, intestines."
It doesn't matter. As someone said on hearing that Dylan would like to see his protest songs buried, "I don't think he can succeed in burying them. They're too good. And they're out of his hands."
His 'Hard Rain' will still be the theme song for climate change. Written in 1963 it wonders, quite prophetically:
Oh, what'll you do now, my blue-eyed son?

Oh, what'll you do now, my darling young one?

I'm a-goin' back out 'fore the rain starts a-fallin',

I'll walk to the depths of the deepest black forest,

Where the people are many and their hands are all empty,

Where the pellets of poison are flooding their waters,

Where the home in the valley meets the damp dirty prison,

Where the executioner's face is always well hidden,

Where hunger is ugly, where souls are forgotten,

Where black is the color, where none is the number,

And I'll tell it and think it and speak it and breathe it,

And reflect it from the mountain so all souls can see it,

Then I'll stand on the ocean until I start sinkin',

But I'll know my song well before I start singin',

And it's a hard, it's a hard, it's a hard, it's a hard,

It's a hard rain's a-gonna fall.
As Dylan himself once said, "People today are still living off the table scraps of the 60s. They are still being passed around — the music and the ideas." Amen.
Entertainment
"Music is just a small part of my larger picture, of how I would like to be. It is as much a stepping stone as acting or even education was for me," says Lucky Ali, who recently turned 63.
Entertainment
Lata Mangeshkar's Ae Mere Watan Ke Logon reportedly moved then Prime Minister Jawaharlal Nehru to tears on January 27, 1963, when she performed the song at New Delhi's Ramlila Maidan. Read more facts of the legendary singer here.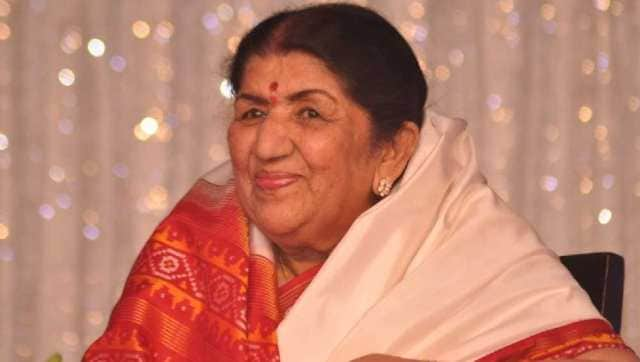 Entertainment
Narendra Modi wrote Lata Mangeshkar is respected for "humility & passion towards Indian culture."