No succor for the poor: Private medical colleges outsmart govt rules to compensate capitation fees loss
Although NEET was introduced to cut the cost of medical education for poor students particularly private medical colleges, it is doubtful if the original purpose has been served.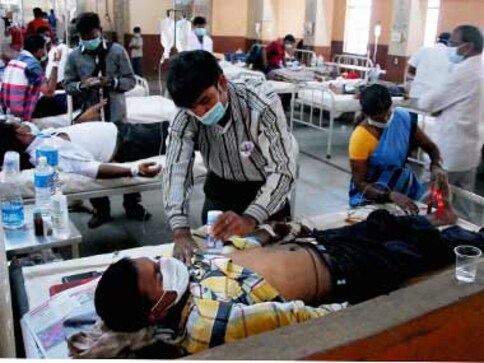 New Delhi: Private medical colleges in India seem to have bypassed the government's diktat to do away with the capitation fees. The move taken by many private medical colleges to increase course fee substantially is seen as a measure to compensate the loss incurred for doing away with capitation fee in the NEET regime.
A Times of India report said that Chennai's SRM university has increased its yearly fees on MBBS course up to Rs 21 lakh from Rs 10 lakh. Consequently, the fee for the entire course has shot up to Rs 94.5 lakh. The report further says that in Katihar Medical College in North Bihar the annual tuition fee has been revised from Rs 8 lakh to Rs 12.5 lakh. It also says that at the Hamdard Institute of Medical Sciences in Delhi tuition fees in the management quota is up from Rs 15 lakh to Rs 18 lakh.
One of the goals of the National Eligibility cum Entrance Test (NEET) was to make medical education available for deserving students irrespective of their financial profile. But Rahul Tiwary, a doctor in a government health facility in Delhi says that the NEET does not seem to have succeeded much in this aspect.
"Since private medical colleges have increased their course fee exorbitantly to compensate for the loss they have incurred because of doing away with capitation fees, many students who could have got admission in such colleges by dint of their merit will have to forego seats and leave them for students who are less deserving but financially well of candidates," he said.
He also said that India faces a shortage of doctors and hence there is a growing demand for private medical education. This is where the role of the private medical educational institutions come in.
An India Today story quoting a Medical Council of India report said the present doctor-patient ratio in India is 1:1,674, whereas the ideal ratio is 1:1000.
Union Health Minister JP Nadda reportedly went on record saying that the government is increasing the number of seats in the government medical colleges to meet the growing demand of doctors, a story in The Economic Times said. But some doctors are skeptical of this approach, saying that merely increasing the number of seats without enhancing the quality of education is by no means going to help.
A doctor unwilling to express his identity said, "Merely increasing the number of seats will put further pressure on the existing teaching facilities which are already insufficient in government medical colleges. This will also add to the divide in quality of education provided by government medical colleges and private medical colleges."
He said that private medical colleges regularly enhance their health facilities, which is unheard of in most of the government medical colleges.
The doctor said that since there are more private medical colleges in India than the government ones, so the private health education sector should be given equal importance. As per a report there 250 private medical colleges out of 426 medical colleges in total.
KK Mishra another health practitioner in Delhi said that as per the NEET guidelines the state governments have the right to regulate the tuition fees of the private medical colleges those fall under their purview.
"But there is a catch," Mishra said. "State governments can regulate only the tuition fees of the private medical colleges and not the other heads such as development fees and maintenance fees etcetera. Hence even if the state government decides to decrease the tuition fees charged by the private medical colleges, these institutions can compensate by increasing fees charged on heads other than tuition fees.
He suggested that to have control over the private educational institutions the government should take control over 51 percent of the stakes in such institutions.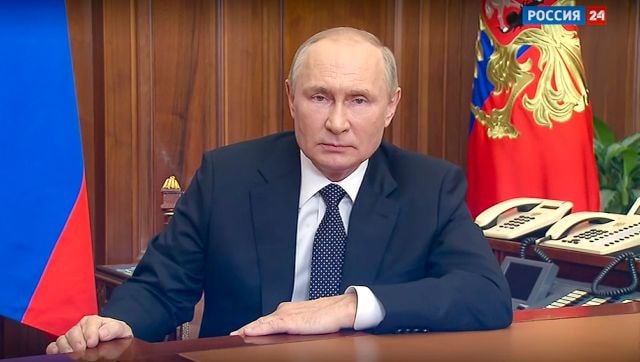 Explainers
Vladimir Putin on Wednesday, ordering Russia's first military mobilisation since World War Two, warned Moscow would respond with the might of all its vast arsenal if the West continued its 'nuclear blackmail'
Explainers
The temple is located in Dubai's Jebel Ali neighbourhood, also known as 'Worship Village', with several churches and the Guru Nanak Darbar Gurudwara nearby. It will be open from 6:30 am to 8 pm and can accommodate around 1,200 worshippers every day
Explainers
Bilaspur authorities demanded that journalists produce 'character certificates' before they are issued passes, which allow them to cover Prime Minister Narendra Modi's rally and meet tomorrow. The notice was withdrawn after outrage from the media and attacks from the Opposition