No relief from rising temperatures: Heatwave continues to torment people
It seems that we won't get any relief from heatwave as temperature continued to soar in Central and Southern parts of the country.
It seems that we will not get any relief from the heatwave in the country as temperatures continue to soar in central and southern parts of the country. Keralites had to face their worst summer in nearly three decades. Malapuzha recorded the highest temperature at 41.8 degrees Celsius, while Alappuzha, Kozhikode, Palakkad, Kannur, Ernakulam and Kottayam districts saw above normal temperatures, according to a report in The Times of India.
While thundershowers seemed to have provided some much needed respite in Hyderabad and Medak, other parts of Telangana continued to reel under the heatwave. The state recorded a maximum temperature of 45 degrees Celsius at Ramagundam and Nizamabad. The Indian Meteorological  Department (IMD) has predicted that temperatures in the state — where 49 people have died so far — is likely to remain high.
The story is quite similar in neighbouring Odisha where the death toll from the heatwave has risen to 88. Titlagarh recorded the highest temperature in the country - 45.5 degrees Celsius. However, this is not the first time that the town has achieved this dubious distinction.
"Titlagarh had crossed 50 degree Celsius mark in 2003 on June 5 when it posted 50.1 degrees Celsius," Director of Meteorological Centre in Bhubaneswar Sarat Sahu told The Indian Express.
Up north too, Punjab and Haryana braved scorching heat while Jharkhand's steel hubs Jamshedpur and Bokaro experienced temperatures in excess of 40 degrees Celsius.
Bihar's Patna recorded its highest temperature — 44.1 degrees Celsius, prompting the district administration to declare summer vacations from 5 May.
The prevailing heatwave has created acute shortage of drinking water in many parts of the country.
According to an IMD update, heatwave will remain over parts of Bihar, Jharkhand, Telangana and the Gangetic plains for a few more days.
The problem of droughts across the country is now compounded with the rising heatwave.
Many parts of interior India are dry because of the lack of monsoon last year, a result of El Nino. Hot air from these parts are making their way to Bhubaneshwar and Kolkata, coastal cities that would have otherwise benefited from the cool sea breezes off the Bay of Bengal, reported BBC.
The problem of drought and heatwave has especially intensified in Uttarakhand's Bundelkhand region. The Centre on 11 April announced a 1,304 crore relief for the parched region. the local administration has also assured that it is taking all steps to ensure no one dies of starvation.
"It is being ensured that no one dies there due to hunger under any circumstances and all measures are being taken for it...in case of death due to hunger, the district magistrate will be personally held responsible," Relief Commissioner Ashok Kumar has said.
According to a Voice of America report, not only India but also parts of Southeast Asia including Malaysia and Thailand are facing severe heatwave. Farmers have lost their crops to rising temperatures, causing monetary losses.
Last year, killer heatwave across India claimed more than 2,400 lives while the death toll is expected to be high this year too.
However, there is a ray of hope. The IMD has predicted that India will receive six percent more-than-normal rainfall after two consecutive drought years.
Till then, let us keep our fingers crossed, and pray that the weather gods are nicer to us.
India
Officials said two of them started drowning and shouted for help and in an effort to save each other, seven of them drowned in the deep pond while three other girls are undergoing treatment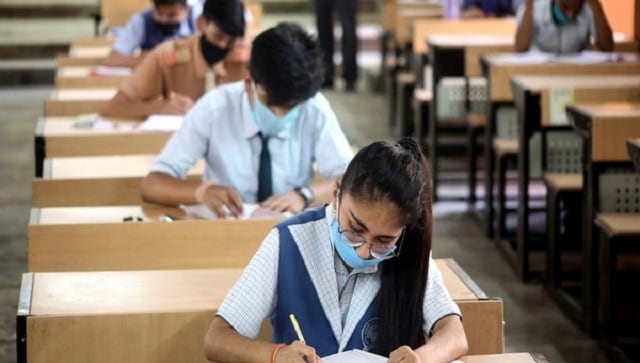 India
Reacting to the verdict, state General Education Minister V Sivankutty said a majority of students wanted to write the examination offline and it will be held without creating any difficulties for them.
Sports
According to the India Meteorological Department (IMD), southwest monsoon withdrawal from northwest India takes place if there is cessation of rainfall activity over the area for continuous five days.