'No one can be forced to say Bharat Mata ki Jai': What President, V-P and Delhi L-G said about tolerance
Here is what the President, Vice-President and Delhi L-G said about the 'Bharat Mata ki Jai' row and religious tolerance.
With the controversy over the 'Bharat Mata ki Jai' slogan and the row in NIT Srinagar, the debate over nationalism has become one of the biggest issues in the country today.
And Delhi L-G Najeeb Jung is the latest political leader to make a statement on this issue.
Jung on Monday had said that he disfavoured action against students for alleged anti-national slogan shouting in JNU campus and had suggested that instead they should be engaged in dialogue.
He had also said that police "is invited only in cases of acute arson, not when there is sloganeering".
Jung had told India Today TV that while he would not encourage anti-nationalism, he would also not take action against students for mere slogan-shouting. "I would feel sorry for them," he had said.
On the debate over raising of slogans such as 'Bharat Mata ki Jai', Jung said no one can be "forced" to say anything.
"You can say I don't want to say it but that does not mean I am not nationalistic, that would not mean I am anti-India," he said.
Jung said there was a difference between raising slogans hailing the motherland and those praising the almighty, including 'Allah'.
"People are losing the nuances of the words. Saying 'Bharat Mata ki Jai' is different from worshipping any deity or Allah or god. It's a matter of pride for a person belonging to any country to love his country and, therefore, would be absolutely happy to say 'madre-watan zindabad', 'Bharat Mata ki Jai' or whatever," he said.
Jung is not the only leader who has spoken on religious tolerance in April though.
Vice-President Hamid Ansari had said on 3 April that principles of faith need to be segregated from contours of culture, according to PTI.
Quoting set of judgements in Bommai case, the V-P had said, "The principle so laid down is emphatic. Despite its clarity, however, different interpretations were placed on it and there is no real consensus within the Court on what secularism entails. It has been opined that what the Court said is different from what it did.
"Observers have noted that subsequent pronouncements of the Supreme Court have effectively vindicated the profoundly anti-secular vision of secularism of some quarters. For this reason, it has been argued whether a more complete separation of religion and politics might not better serve Indian democracy."
"The difficulty lies in delineating, for purposes of public policy and practice, the line that separates them from religion...Since a wall of separation is not possible under Indian conditions, the challenge is to develop a formula for equidistance and minimum involvement.
"For this purpose, principles of faith need to be segregated from contours of culture since a conflation of the two obfuscates the boundaries of both and creates space to equivocalness. Furthermore, such an argument could be availed of by other faiths in the land since all claim a cultural sphere and a historical justification for it," he had said.
On 9 April, President Pranab Mukherjee had said that "pluralism and tolerance" are the "hallmark of our civilisation".
"Diversity of our country is a fact. This cannot be turned into fiction due to the whims and caprices of few individuals. Plurality of our society has come about through assimilation of ideas over centuries. The multiplicity in culture, faith and language is what makes India special. We derive our strength from tolerance. It has been part of our collective consciousness for centuries. It has worked well for us and it is the only way it will work for us. There are divergent strands in public discourse. We may argue. We may not agree. But we cannot deny the essential prevalence of multiplicity of opinion. Otherwise, a fundamental character of our thought process will wither away," Indian Express had quoted the president as saying.
With inputs from PTI
Sports
In a circular issued for this year's honours, which are expected to be announced in the next few days, the ministry said that athletes penalised for doping offences will be eligible at the end of their suspensions but any achievements during the period will not be considered for the awards.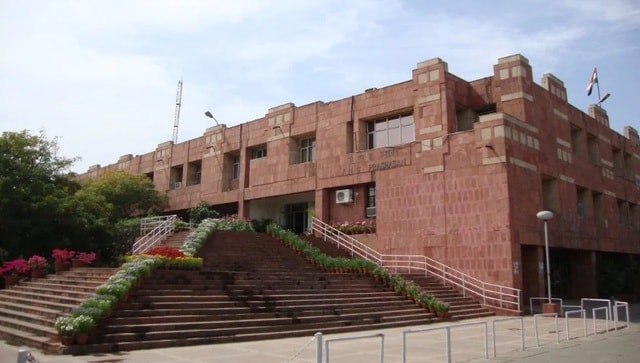 India
The National Testing Agency is set to conduct the JNUEE 2021 examination from 20 to 23 September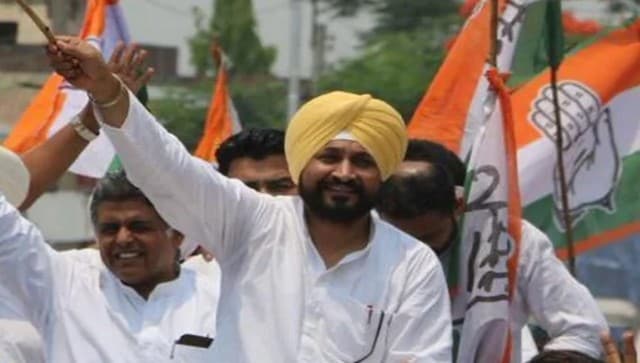 India
In a statement, Sharma said it was "shameful" that such a person was appointed the chief minister of Punjab.