No need for outrage: MHA decision to put Ford Foundation on watch-list is no big deal
The home ministry's decision to scrutinise the usage of funds remitted by the Ford Foundation is more about checking where the money goes rather than a comment on what it thinks of the foundation's orientation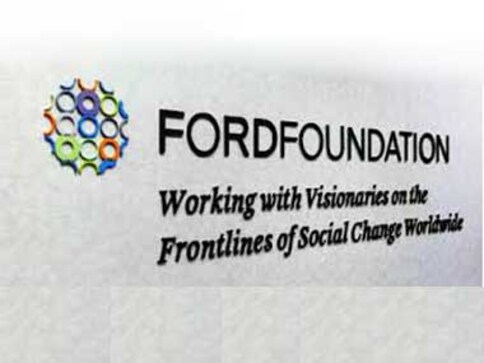 Back in 1999, during the Lok Sabha elections, when it was apparent that the BJP may again win elections to be the single largest party and form the government, Teesta Setalvad and Javed Anand ran an aggressive ad campaign against the party. This campaign was run through Communalism Combat - a periodic magazine published by Sabrang Communications & Publishing Pvt. Ltd.
Here are some excerpts from an interview that Teesta and Anand gave (an archive link can be read here):
"With that (asking people to vote for a "secular democracy" to combat increasing communalism) in mind, we approached political parties that are opposed to the BJP ideology"
"For the first time large sections of what had been the third front were moving in droves to the BJP. This was paralleled by the ominous and dangerous attempt of the BJP trying to communalise the armed forces  post-Kargil  as they'd done with the police. Sending rakhis to soldiers, draping bodies of martyrs in saffron flags."
"Since the BJP was identified as the main enemy we suggested ways for other parties to work out their strategies. And the third concept was the ad campaign."
In response to a question whether Communalism Combat saw itself as a political unit, the two replied, "What's the purpose of any publication? The media doesn't function in a vacuum. It has a political role. Communalism itself is a political issue [...] As we see it, the threat to Indian democracy is from the Sangh Parivar, not from minority communalism."
In response to a question on whether Communalism Combat received foreign funding, Teesta and Anand categorically expressed their awareness about the fact that FCRA (Foreign Contributions Regulation Act) didn't allow a newspaper or publication to receive foreign funding.
Fast forward to 2006. Ford Foundation approved a grant of $200,000 to Sabrang Communications to "address communalism and caste-based discrimination in India through active research, web-based information dissemination, development of civil society network and media strategies". The 2006 annual report of Ford Foundation can be accessed here.
Sure, the political campaign Sabrang Communications undertook in 1999 presumably didn't continue in 2006, at least in such direct terms, when Ford Foundation gave it funds. However, the magazine Communalism Combat was still its primary activity. Why, one wonders, were Ford Foundation funds sought by a publishing company - something that an entity running a magazine cannot do under FCRA laws - is unclear.
The Gujarat Government wrote to the Ministry of Home Affairs (MHA) earlier this month enlisting this violation as well as other charges such as ambivalent spending of Ford Foundation funds by the recipient trust (it had remitted $250,000 to Sabrang Trust providing "tie-off support to strengthen its conflict resolution and peace-building activities in Gujarat & Maharashtra"), using funds to analyse call records pertaining to the post-Godhra riots in 2002 and engaging in "activities bordering, if not outrightly, political".
Moreover, given that Teesta and Anand have been accused of treating funds raised for Gulbarg Society victims in a fungible manner (i.e., using funds meant for welfare for their personal use), the Gujarat government raised a valid concern in asking MHA to also investigate whether Ford Foundation funds were used to fund legal expenses for the 2002 riot cases.
In response to this request from the state government, as well as other instances of Ford Foundation's funding which have generated controversy, the MHA issued a notice to the RBI asking it to instruct all banks to ensure that any fund flow from Ford Foundation to any person or NGO is brought to the MHA's notice so that funds are credited into the accounts of the recipient only after MHA clearance.
It is useful to note that, unlike the case of Greenpeace, this decision does not suspend Ford Foundation's certificate nor blocks its funding. It only adds a layer of procedure in terms of prior approval before Ford Foundation funds reach the intended recipient.
This decision is, therefore, no big deal and the outrage over it is exaggerated. In fact, this Economic Times report from a week ago cites the Ford Foundation spokesperson as stating that the process of government approvals of its grants "has been in place for decades" and it is "not unusual for these thoughtful approvals to take some time".
Moreover, this action in no way suggests, at least for now, that the MHA sees Ford Foundation as an NGO involved in activities detrimental to India's interest. If that were the case and MHA had evidence, it would have taken a harsher step like it has in the case of Greenpeace.
In fact, it seems clear that the MHA's spotlight, at least for now, is more on its recipients. This is evident from the language of the notice. Paragraph 2 of the notice states that it has been decided to keep a watch "on all the activities funded by Ford Foundation" and not Ford Foundation per se. The notice states its purpose in the very beginning that it wants to regulate the receipt of foreign funds so that the same are utilised for bonafide welfare activities without any adverse effect on national interest and security.
It is entirely conceivable that, just like donors who contributed to the welfare of Gulbarg Society victims may not have known where and how the funds would be utilised, Ford Foundation may not have been entirely aware of, or interfered with, how Teesta and Anand planned to use its funds.
Indeed, whether that is lack of due diligence, or deliberate intention on the part of Ford Foundation (or somewhere in between) is a subject matter for investigation which the MHA has been asked to do by the Gujarat government.
For now, it is vital to note that Ford Foundation has not remitted any money to Teesta or her organisations after the donations in 2006 and 2009. The foundation's India head is quoted in an Indian Express report as stating that it does not currently have any relationship with Sabrang or its principals. And, given the cloud of controversies surrounding Teesta, Ford Foundation may have closed its doors to her for good.
The outrage over MHA's decision is, therefore, premature. Indeed, the MHA investigation may necessitate more measures in future. However, as of now, the ministry's step seems motivated more by the questionable activities and use of funds by some of the recipients of Ford Foundation - something that is legitimate and necessary.
Subscribe to Moneycontrol Pro at ₹499 for the first year. Use code PRO499. Limited period offer. *T&C apply
India
Candidates who appeared in the exam can visit the official site of MHA to download the answer key to cross-check their answers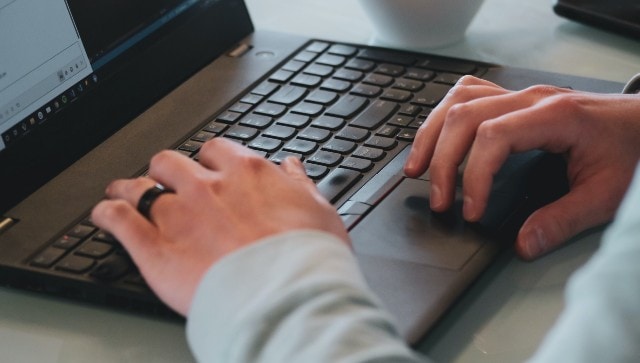 India
The IB ACIO Executive 2021 recruitment drive will have a written examination in Tier 1, followed by a descriptive exam (English) and finally an interview