No milk supply to any city in Maharashtra from Monday: Farmers demand hiking procurement price of cow milk by Rs 5/litre
From Sunday midnight onward, farmers' organisations in Maharashtra suspended supply of milk to Mumbai and Pune as part of its agitation demanding a hike of Rs 5 per litre of cow's milk.
From Sunday midnight onward, farmers' organisations in Maharashtra suspended supply of milk to Mumbai and Pune as part of its agitation demanding a hike of Rs 5 per litre in the procurment price of cow's milk. The protest comes on the heels of private and co-operative milk unions in Maharashtra raising the procurement price per litre of milk for farmers by Rs 3 from 21 July onward.
Swabhimani Shetkari Sanghatana (SSS) chief Raju Shetti said the decision was taken because the state government was not taking any steps to increase farmers' income. "We have to press for our demands because the state government is not taking any concrete decision to increase farmers income," he said on Sunday. Maharashtra requires one crore litres of milk supply on a daily basis, of which Mumbai alone needs 70 lakh litres every day, reported Hindustan Times.
According to ANI, SSS workers stopped vehicles near Pune early on Monday, and prevented milk from being supplied to nearby cities. Protesters also dumped milk on the road in Ahmednagar district's Khed on Monday, reported The Times of India.
#Maharashtra: Workers of Swabhimani Shetkari Sangathna, a farmers' organisation, stopped vehicles near Pune early morning today, and prevented milk from being supplied to nearby cities. The organisation is demanding price hike for milk farmers. pic.twitter.com/z2a1D6YwMX

— ANI (@ANI) July 16, 2018
#BREAKING -- 'Milk Satyagraha' in Maharashtra. Farmer groups pour milk on road in Pune as a mark of protest to demand high prices for cow milk | @vinivdvc with more details pic.twitter.com/8BGWcI6D0L — News18 (@CNNnews18) July 16, 2018
However, officials have said that Mumbai will not be affected as it has enough buffer stock to last two days. Big dairies have affirmed that they will continue to distribute milk in Mumbai. Big players in milk cooperatives have said they will continue to distribute milk. RS Sodhi, MD of Amul, told The Times of India, "We are dispatching full quantity as usual and have taken required action for a smooth supply." Sodhi added that they will resort to seeking police assistance in escorting vehicles if the need arose.
As many as 55 lakh milk pouches are sold in Mumbai every day with Gujarat-based Amul having the highest market share of 30 percent followed by Kolhapur-based Gokul, dairy department officials said.
Shetti, a former BJP ally, demanded on Sunday that the procurement prices of milk be immediately hiked by Rs 5 per litre. "Farmers sell milk to dairies at Rs 17 per litre. After processing it, the dairies package it in pouches and sell it at a minimum rate of Rs 42 per litre. The difference in earnings has not been passed on to the farmer," he said.
Shetti, who is a Lok Sabha MP from Hatkanangle in Kolhapur district, also warned the Maharashtra government of a "satyagraha" if they attempted to bring milk from other states such as Gujarat and Maharashtra. "The government says that milk would be brought from other states, especially Gujarat and Karnataka. We'll start a satyagraha and ensure that no milk is brought to from outside. It is the tactic of the government to disrupt protest by doing this," he told ANI.
According to Asian Age, SSS workers from Vidarhba prevented a milk tanker from reaching Nagpur on Sunday, damaging the tanker and seizing the milk. However, Shetti said the onus of the incident fell on the state government and police.
"Onus of the Nagpur incident falls on state government and police. Protests were to begin at 12 am today (Monday) but police started detaining workers from yesterday (Sunday) morning. They went to their houses and verbally abused women. They reacted. We want to protest peacefully," ANI quoted Shetti as saying.
On Sunday, the police also detained 25 SSS activists in preventive custody in Kolhapur district, reported The Hindu.
Ajit Nawale of the Akhil Bharatiya Kisan Sabha said that the agitation would intensify further if the state government failed to procure milk at higher prices or did not give special subsidy to milk farmers.
The Ahmednagar police, meanwhile, issued a notice to Nawale asking him not to enter the district in order to avoid law and order problems.
Speaking at an event in Mumbai on 7 July, Shetti had accused the government of doing nothing for the dairy farmers and not providing any subsidy. "Wrong policies of the government have destroyed the milk business. The government has done nothing about it. If dairy farmers are not provided subsidy, we will not let a drop of milk enter Mumbai from 16 July," he had said earlier.
Shetti had participated in the "Kaifiyat Yatra" in Pune the week before and had advocated for direct subsidy citing the example of Karnataka, which has been operating such a scheme. He had demanded that such a scheme, whose cost he estimated at Rs 400 crore, be run in Maharashtra for the next few months till the crisis subsides.
'Mumbai is not Pakistan'
Responding to Shetti's threat, state revenue minister Chandrakant Patil said if the SSS tried to create law and order problems, the government will take suitable action. "Mumbai is not in Pakistan. Throwing vegetables or pouring milk on roads is not the right way to express your anger against the government," Patil had told PTI.
"If the Swabhimani Shetkari Sanghatana protests in this manner, and creates law and order problems, the government will take stringent action," he had added. Shetti had last year pulled out of the NDA and the BJP-led alliance in Maharashtra after accusing the Centre of failing to honour promises made to farmers. He also expressed an interest in joining hands with the Shiv Sena if the latter pulled out the NDA and the alliance in Maharashtra.
"If the Shiv Sena leaves NDA at the Centre and the state government, the farmers' consortium (referring to the Sanghatana) would certainly like to join hands with it," Shetti had earlier told PTI.
With inputs from PTI
Find latest and upcoming tech gadgets online on Tech2 Gadgets. Get technology news, gadgets reviews & ratings. Popular gadgets including laptop, tablet and mobile specifications, features, prices, comparison.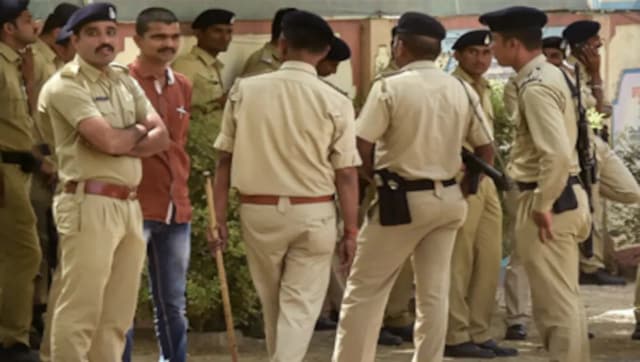 India
A woman was rescued from the SUV and admitted to a hospital, an officer said, adding that she is the lone survivor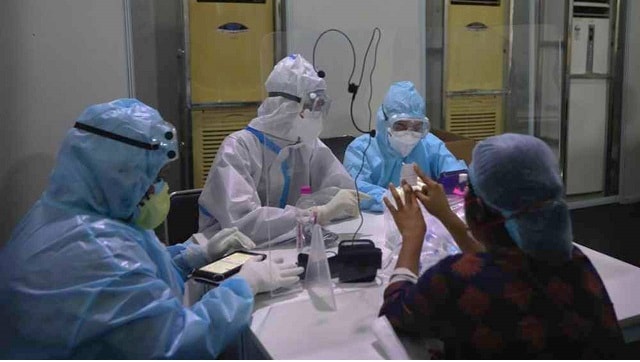 India
A 'weekend curfew' — lasting 57-hour from 9 pm on Friday to 6 am on Monday — has been imposed in Ahmedabad city while the Gujarat government has announced a night curfew in Surat, Rajkot, and Vadodara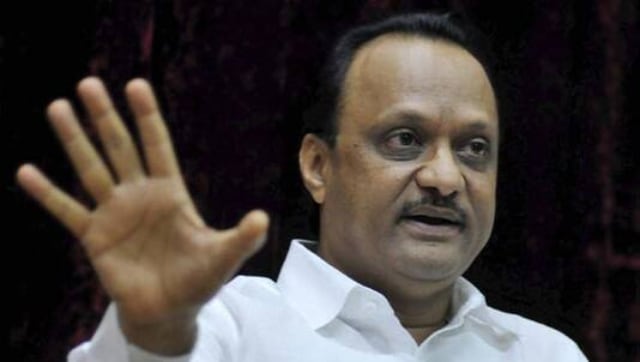 India
Pawar's statement comes after Principal Secretary Sanjay Kumar said various measures are being taken to curb the spread of the virus in Maharashtra and possible suspension of flights and trains from Delhi is one of them