No licence required to serve liquor in private functions at home, says Kerala High Court
The Kerala High Court on Friday held that no licence is required to serve liquor at a private function held at an individual's residence
Kochi: The Kerala High Court on Friday held that no licence is required to serve liquor at a private function held at an individual's residence.
A bench of justices Antony Dominic and Dama Seshadri Naidu gave its ruling on a plea by one Alex V Chacko fearing harassment by police and excise department authorities in a baptism function in which he is planning to serve liquor to the guests.
In his petition, Chacko recalled that he had to obtain a license from the Excise Department after paying Rs 50,000 for serving liquor at the betrothal ceremony of his daughter.
He said he and his family members possess only permissible amount of liquor. According to the provisions of the Kerala Abkari Act and Rules, a person can possess up to three litres of Indian Made Foreign Liquor.
The petitioner also said since one's own house is a private place, a licence from the Excise Department is not required for serving liquor to his guests there. He said liquor is not for sale and it is served along with food to the guests.
One's own house would not come within the definition of the public space under Section 15 (C) of the Kerala Abkari Act, he argued.
Appreciating the petitioner's contentions, the bench held that no licence is required for serving liquor in a private function organised at one's own house.
The court, however, said the limit prescribed under the Abkari Act and Rules for possessing the liquor must not be exceeded and the sale of liquor in houses is not permitted.
During the hearing, the government argued that if the public is invited and liquor is served, the houses could also be termed as a bar.
The court, however, rejected it and permitted the petitioner to serve liquor within permissible limit.
Entertainment
The Film Employees Federation of Kerala (FEFKA) has appealed to the Kerala government for permission to begin film production in the state after several Malayalam film crews moved to other states as Kerala's Covid-19 lockdown restrictions prevents film shoots.
India
Kerala faces two big challenges: the large number of people listed on our employment exchange and the return of people in bulk during the pandemic, especially from the Gulf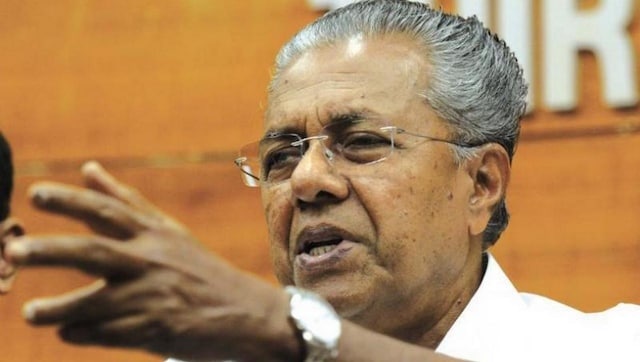 India
The application, which raised the issue related to Kerala, claimed it is shocking that in a medical emergency, the government is playing with the lives of citizens through such measures