No help in sight for Kerala's women and children stuck inside Islamic State territory even as India brands them 'terrorists'
Police investigations have revealed that at least 30 percent of the 100 Keralites who joined the Islamic State territories are women and children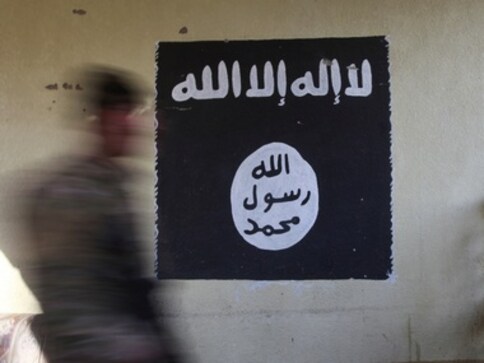 The audio clip of a woman who is reportedly trapped in Islamic State territory in Syria with her two children following the death of her husband has turned the focus on the plight of women and children who have been dragged into the dreaded outfit.
The woman, identified as Hafziya, described her plight in the audio clip that she sent to her brother in Dubai informing him of the death of her husband Mohammad Shajil (30) who was killed while fighting for the Islamic State in September. The audio clip obtained by the police reveals that she along with her kids were staying in Islamic State territory in Syria with several other women whose husbands have been killed.
Hafziya said that all the women and children were living in absolute anguish and uncertainty as they do not know what awaits them in the war-ravaged area or whether they will ever be able to return home.
The exact number of women and children languishing in the Islamic State territories in Syria is not known to the state police. Shajil was among the 28 persons who had gone to Syria from the northern district of Kannur. The group included about 10 women and children, according to the police.
Apart from this, many Keralites working in the Gulf countries are believed to have gone directly to Syria. Kannur Deputy Superintendent of Police PP Sadanandan, who is heading a special squad investigating Islamic State-related cases in the state's northern region, said his team's investigation has revealed that about 100 people from Kerala had gone to various Islamic State territories in Syria, Iraq and Afghanistan since 2014.
Sadanandan's team has reached this conclusion after vetting more than 300 audio clips and messages from messaging applications WhatsApp and Telegram and other social media platforms. The principal destination of jihadists from Kerala are Afghanistan and Syria. He told Firstpost that at least 30 percent of the 100 Keralites in Islamic State territories were women and children.
"There could be more like Hafziya since the police has received confirmation of the death of at least 13 people in Syria and Afghanistan. Voices of many others speaking in Malayalam could be heard in the background while Hafziya spoke in the audio-clip," he added.
Out of the 13 people killed in the fighting, 10 died in Syria alone. Police believe that the casualties are higher in Syria because the recruits are working as frontline soldiers for the Islamic State whereas the Afghan group is mainly engaged in propagating the Islamic State ideology among potential recruits (among Malayalis) through social media besides working for the Islamic State back office.
All the three Keralites killed in Afghanistan lost their lives in the US attacks. At least two of the 21 people from Kasargode and Palakkad who crossed over to Afghanistan in July last year were killed in the single US superbomb attack on Nangarhar on 13 April. The group included five Christians and a Hindu, who were converted to Islam.
The US bombing has left a Christian girl, who was lured into Islamic State ideology by a Christian boy from Palakkad after conversion, widowed. Merrin alias Mariyam from Thiruvananthapuram lost her husband Bestin Vincent in the attack.
Many women accompanied their husbands without knowing that they were being taken to Islamic State territories. For example, 43-year-old PV Shameer, son of Musthafa from Kannur, took his wife and three children to Syria in 2015 saying he was taking them to Saudi Arabia for an Islamic course for his son. Both Shameer and his son Salman (20) were killed in battle in September this year.
Two brothers from Padanna in Kasargod district took their wives pretending to go on a pilgrimage to Sri Lanka and Iran. P Abdul Rehman, father of Dr Ijaz Rehman (32) and Shivas Rehman (26), said that his daughters-in-law were not willing to go with their husbands. One of them Rafeela, a dentist, gave birth to a child after reaching Islamic State-controlled Nangarhar in Afghanistan.
Nimisha Fathima from Thiruvananthapuram, who married Bestin's brother, Bexon Vincent, was pregnant when she was taken to Afghanaistan. Her mother Bindhu is now waging a legal battle to get back her 24-year-old daughter and the child she gave birth to after reaching Afghanistan.
Bindhu, who has filed a petition in the Kerala High Court has also sought to become a party in the Hadiya case in the Supreme Court. She said Nimisha was radicalised while she was studying at a dental college in Kasargode.
The state government has no plans to rescue the women and children languishing in Islamic State territories. MV Jayarajan, private secretary to Kerala chief minister Pinarayi Vijayan, said they could not do anything for these hapless people since they have been branded as terrorists.
"Most of them have been disowned by their families and are facing treason charges in India. If the state government takes any step to help them it will tantamount to promoting terrorism. We cannot do anything at this stage. If any demand for help comes up from the women or their family members the government would consider it then," Jayarajan told Firstpost.
However, human rights activists said that the government could not discard them like this as many of the women were tricked into going to the Islamic State territories. Advocate PA Pouran, state president of the People's Union for Civil Liberties (PUCL), said the state government should approach the External Affairs Ministry and find out if the women and children were really wedded to the IS ideology and if not whether they want to come back to the country.
Pouran told Firstpost that it was not fair to brand everybody as terrorists. He said even many men who joined Islamic State were lured into the terror outfit by giving false promises like employment and better living conditions.
Abdul Razak (34), who was arrested by the Turkish police while crossing the Syrian border, reveals how youngsters from the state are lured into the Islamic State fold.
According to a statement that Razaq gave to the National Investigation Agency, the 34-year-old, who was living with his family at Coimbatore in Tamil Nadu, left the country after Abdul Khayeem, a native of Kannur, offered him assistance in getting a job in Europe. But instead, Khayeem took him to the Syrian border via Turkey. Razaq was nabbed while trying to cross the border.
"The men and women who were lured into Islamic State under various pretexts may not deserve any sympathy. But the women and children who were taken to the terror terrains by force by their husbands certainly deserve mercy," Puran said.
He adds that PUCL is ready to help them if they seek the organisation's help.
World
Any instability following the American withdrawal from Afghanistan is sure to trigger further waves of instability in Pakistan's notorious tribal belt, and even mainstream provinces
India
The Central Water Commission (CWC) also issued an 'orange bulletin' for Tamil Nadu and Kerala, predicting a severe flood situation in the states, reports said