No 'happy ending' to porn ban: Why BJP's decision to put blame on ISP is a blunder
This means that if anything is unblocked, and child porn happens to be found on that site, the ISP can be held liable for the content under Section 79(3)(b).
Jai ho.
When @SuhelSeth said on Twitter "Glad that porn and Maggi have been declared safe on the same day!!!" @timukh quipped "What a day for engineering students!!"
But it might be a little premature to break out the champagne (or Old Monk).
A closer inspection of the letter that the government sent to ISPs rolling back the porn ban shows that it has effectively pushed the ball into their court.
MediaNama says that an ISP told them the letter from the government says "The intermediaries are free not to disable any of the 857 URLs which do not have child pornography."
Now that's a double negative that can place the ISPs in a double bind.
This means that if anything is unblocked, and child porn happens to be found on that site, the ISP can be held liable for the content under Section 79(3)(b). "Can (an ISP) be expected to watch each and every video, and determine whether someone in the porn video is above or below the age of 18?" asks MediaNama. It's a job some politicians like certain MLAs in Karnataka and Gujarat might be uniquely qualified for, but it's hardly in any ISP's interest to stick its neck out in the interest of what is, in the end, pornography.
Only time will tell how they decide to respond to the government's reconsidered stand and it might vary from ISP to ISP. But either way what's being hailed as a "partial lift of the ban" is clearly leaving the heavy lifting to the ISPs themselves. Columnist Rupa Subramanya tweets that this is "typical babu sol(ution): put onus on ISPs. Small ISPS won't have the resources. Will just block to cover their ass." And who can blame them?
The Congress is screaming Talibanisation now but the whole affair reeks more of blundering than any well-thought out Talibanesque moral policing.
This is what seems to have happened.
Anti-porn crusader Kamlesh Vaswani, he who thinks porn is worse than Hitler, AIDS cancer, and nuclear holocaust, petitioned the Supreme Court to make watching pornography illegal. He came up with the master list of 857 after analyzing the traffic data of porn websites according to The New York Times.
The Supreme Court rejected his petition with Justice Dattu categorically saying that the court could not prevent someone from watching porn within the four walls of their room. But Vaswani gave his blacklist to Pinky Anand, a top lawyer with the BJP government. Ms Anand tells The New York Times she "did not instruct the ministry to block, but more specifically take appropriate action."
One person's "appropriate action" is another person's "block" and it seems that one dogged activist and one over-vigilant lawyer is all it took to create an unnecessary mess.
It's completely disingenuous of communications minister Ravi Shankar Prasad to now pass the buck as he did when he told ET, "This decision (to block), an interim measure, has been taken because of the Supreme Court observation in a case pending since 2013. Therefore, it is a legacy issue for us." He is now claiming that this was "instant action" in "obedience to an observation of the Supreme Court where the court asked the department to take action on the list of alleged porn sites provided by the petitioner."
Prasad uses the word "alleged" whereas the ministry seems to have taken the list, that too a list coming from a man who compares porn to Hitler, wholesale at face value. Anyway what Justice Dattu had said was "The Centre has to take a stand… let us see what stand the Centre will take" which is clearly not the same as directing the centre to block those 857 websites, a distinction that cannot escape Prasad.
For both Congress and BJP, to now jockey for the moral high ground in this story of online porn would be funny if it was not so hypocritical. Both have sticky fingers in this regard since the Congress, when in power, had banned the homegrown Savita Bhabhi website and more.

This government, once so sharply on message, cannot even get its storyline straight on this issue. Ravi Shankar Prasad is talking about how ISPs are free to disable anything that does not have "child porn content." On the other hand his party colleague Shaina NC was on television defending the porn ban by saying that it is absolutely the "prerogative of the state" to ensure that young children do not have access to "this kind of pornography and that too for free."
The government has to understand that children's access to porn is not the same as child porn. Those are different conversations. And its ministers have to figure out which demon they are fighting if they are to stop confusing the matter even more.
Even with the ban itself the government ended up speaking in two voices. It banned the 857 websites terming their content "immoral and indecent", which by the way, it cannot technically do since as Lawrence Liang explains in this piece on The Wire the grounds for blocking a website (under Section 69A) do not include "decency or morality". But the ministry while de facto directing the ISPs to disable access to the website also reasoned, as reported by James Crabtree in the Financial Times, that "It isn't that they are being banned lock, stock and barrel… these sites will continue to be accessible through the mechanism of a VPN." This is truly a case of Incredible India where the same government that bans these porn websites also provides the workaround to access them along with a handy list of 857 XXX-sites for the curious to explore. This entire episode can pretty much be dubbed the Dummy's Guide to Scrubbing Internet Porn.
After relentless social media flak Ravi Shankar Prasad must be hoping that the latest announcement about the partial "lifting" will turn the page on this sorry chapter. But it has just further exposed how a government that prided itself on being focused and decisive, as opposed to the flailing flabby UPA sarkar, keeps getting caught in its own vacillation. Online pornography might not be as pressing an issue for the national economy as the Land Bill or GST but by rushing into without thinking it through and then doing a wishy-washy half U-turn with a "lift" that's not quite a "lift", the government has ensured that this porn story will not have a happy ending for anyone.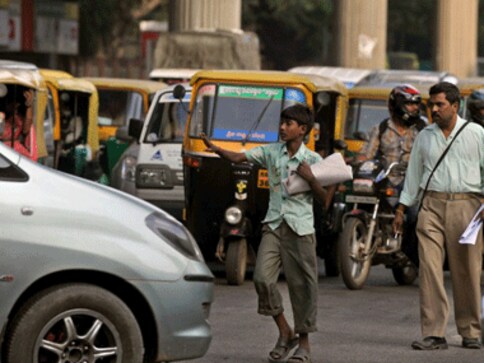 Politics
In a survey conducted across eleven tier 1 and tier 2 cities whose results were announced last week, Bangalore was ranked ninth in terms of quality of life.
World
The length of the telomeres would determine the "biological age" of a person and calculate how long he or she is going to live.
Fwire
More and more people — around one in four— are now turning to electronic devices like mobile phones or tablet computers to check the time, and wrist watches may soon fall out of fashion, a study has found.