No boundaries for Indian teachers: kids given electric shocks, tied to chairs
The study conducted among over 6,000 students found almost most of them had been beaten or received verbal castigation from their teachers.
Corporal punishment is very much alive in Indian schools, in as many forms as you can think of. And in some forms you cannot imagine. Giving electric shocks to school children, threatening them, tying them to chairs and beating them with a  cane are just some of the ways in which teachers deal with students in schools.
And the child's age is no criteria in deciding the kind of punishment he or she will be given. In fact, the punishment starts at an early age. Three out of five school children, falling in 3-5 age group are beaten with a cane as a form of corporal punishment in schools in India, suggests a study done by National Commission for Protection of Child Right (NCPCR), a statutory body under the Ministry of Women and Child Development.
The study, based on the response of 6,632 students across seven states, has found that children of the 3-5 year age group are made to kneel down and squat on the floor as much as older children are. This age group makes the highest abused category in terms of verbal abuse by teachers.
The study reveals, and disturbingly so, that 99 per cent of school children have received some form of corporal punishment or other.
More than 26 students (0.4 per cent respondents) said they have received electric shocks as punishment in school.
But most students, more than 81 per cent of them, said they had  faced outright rejection as their teachers tell them they are not capable of learning.
'Beaten with cane' tops the list of direct punishment given to school children in 3- 17 years age group, confirms NCPCR.
As many as 75 per cent of the respondents, falling in 3- 17 years age- group, said that a school teacher has beaten them with a cane at least once. But astonishingly  65.4 per cent of children in 3- 5 years age group were also found to have been beaten with canes.
"Beating with a cane appears to be a preferred method of controlling children in Indian schools. It points out to a continuation of a trend in which cane in hand was perceived as identifying a teacher,' says the report 'Eliminating Corporal Punishment in Schools'.
Around 70 per cent of the children told the surveyors that the teacher has slapped them on the cheek, making it the second most practiced form of direct corporal punishment in schools.
With more than 57 per cent of the students found to have been beaten on the back, the practice has been ranked third in the list of 15 direct punishments.
Enakshi Ganguly Thukral of Haq Centre for child rights said, "The biggest problem is that beating children is an accepted norm in our culture and schools are no different. We need to tackle the problem legally. Penalisation for corporal punishment should be included in IPC or other legislations meant to protect rights of children."
The study also breaks the myth that teachers in schools run by state governments are harsher to students as compared to their counterparts in central government schools.
Though beating by cane is a preferred mode of corporal punishment in state government schools, according to the data, the practice is very much alive in schools run by the central government and private schools.
Similarly, there is no difference between schools when it comes to abusing students verbally by using derisive adjectives about children's capabilities.
"The findings are very alarming. More than anything else, it is the problem of mindset. While punishing the children, we fail to consider its long term effects on them. The practice has to be phased out from schools and our families," said Lov Verma, secretary, NCPCR.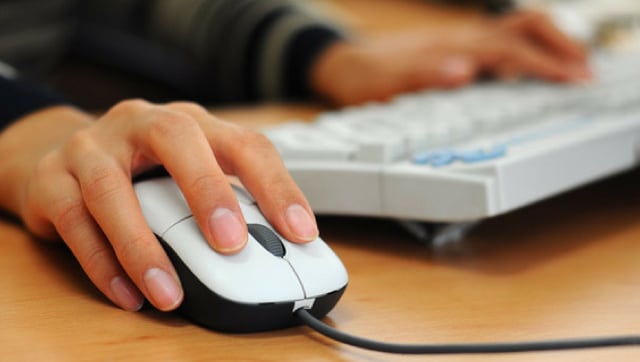 India
Initially, the registration process was to end on 10 July, however, after the latest notice, the deadline is also likely to change
India
This year, REET will be held after a gap of two years for the recruitment of 31,000 posts of Grade 3 teachers in the state