No ban on media, but social media needs regulations, says Arun Jaitley: How will the govt strike that balance?
Delivering the Sardar Patel lecture organised by All India Radio (AIR) in New Delhi, Arun Jaitley, noted that while the right to freedom of expression has expanded in India through successive judicial verdicts and technological advances, its misuse continues to happen.
Delivering the Sardar Patel lecture organised by All India Radio (AIR) in New Delhi, Information and Broadcasting Minister,Arun Jaitley, who also holds the portfolio of finance minister, noted that while the Right to Freedom of Expression has expanded in India through successive judicial verdicts and technological advances, its misuse continues to happen. Expanding on the same thought, the Union minister, however, said that the "age of bans" on the media is over, observing that it is "literally impossible" to implement them.
"Many believe, and I am one of those who do believe, that the age of bans is now over. It is literally impossible, if not very difficult to implement them. Should the state step in? As far as possible, no," he said. And Jaitley could be absolutely right in saying so.
Jaitley, in his over an hour-long speech at the event organised by Prasar Bharti, noted how news, both print and television, and its coverage has changed over the years and so have the boundaries of freedom of speech. He pointed out that makers of the Constitution rightly held that freedom of speech and expression is not absolute and subject to reasonable restrictions which were specifically defined.
"In a society where because of multi-religious, multi-cultural reasons there are sensitivities, what do we do if somebody crosses the Lakshman Rekha itself? What would the Indian society have done if instead of the Danish cartoonist, it would have been an Indian cartoonist?" he asked.
"And therefore we have criminal laws in provision but then in extreme cases, very reluctantly so, some power of restraint in larger interest so that it doesn't disturb public order, and that is where those 1950s restrictions imposed in Article 19(2) itself will have an important role to play," he said.
Noting that the print media, and to some extent the electronic media, adopt discretion in their content, Jaitley said the social media completely lacked such a mechanism. He said that while the medium gave citizens a voice, it is still unregulated and carried a large amount of false, defamatory and damaging content. While Jaitley could be right in saying so, how do you regulate media that is run by the public? You either give the choice to people or not give it at all. Freedom, as it relates to social media, cannot be selective.
Speaking about the changing media landscape, Jaitley says that with the arrival of electronic media, news has become more sensational. But the 'unregulated' social media makes it more difficult for the government. But one cannot blame the medium, it is how you use it. Like Sandip Roy noted in this Firstpost article, "it just depends on how we use it — to share farming tips or get blood boiling".
When you speak of social media and regulating it, you cannot but speak of Section 66A. Jaitley, speaking about the Act, said that Section 66A was a badly drafted provision. "The width and ambit of Section 66A was much wider than Article 19(2). The moment you travel beyond the restrictions in Article 19(2), you violate the right of free speech." Jaitley basically noted that had Section 66A been formulated the "right" way, it would have incorporated only the restrictions mentioned in Article 19(2).
In March 2015, the Supreme Court struck down Section 66(A) which allowed arrests for posting offensive content on social media sites. The controversial provision made posting offensive material on social networking sites an offence punishable by up to three years in jail.
Jaitley noted that the law was so badly formulated and vaguely worded, that even the apex court could not save it. "The court could've pierced the Act and saved the constitutional bit of it, but that would have meant rewriting the law." The new India is the one powered by WhatsApp and Twitter. As the marketeers of news express their right to free speech, the viewer or the reader's right to information and knowledge itself is also being impacted.
Since the use of social media, its regulations and Section 66(A) are closely-related subject, it will be interesting to see how the government plans to harness it. Jaitley also notes that while social media needs regulations and restrictions, the government cannot undermine the fact that the citizens have the right to information. How the government strikes a balance between the two, remains to be seen.
Watch Arun Jaitley's full speech here:
Arts & Culture
Shortly after Adichie posted her essay, social media erupted. Her name was a trending topic on Twitter for hours, prompting tens of thousands of responses. Some people dissected and criticised her views on gender, while others agreed that some people use social media as a weapon.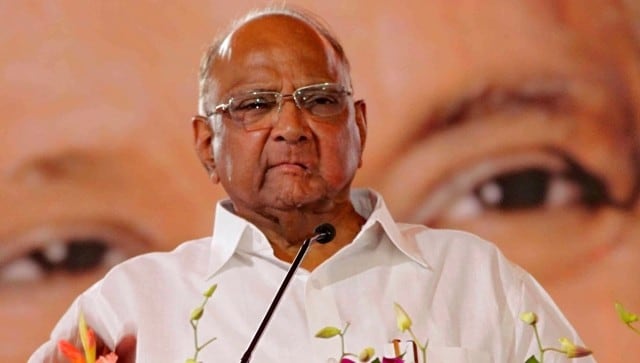 Politics
The meeting will be held at the NCP chief's Delhi residence at 4 pm on Tuesday, as per party leader Nawab Malik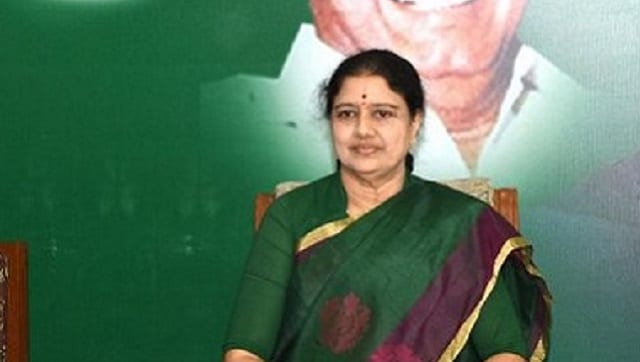 Politics
The perception of differences gained momentum recently after OPS and EPS issued separate statements on public issues, but joint statements on party matters