Nizamuddin Markaz case: Delhi Police to file 15 chargesheets against 294 foreigners who attended Tablighi Jamaat meet
Delhi Police will file 15 chargesheets against 294 foreign nationals in the Saket court today in connection with the Tablighi Jamaat congregation at Markaz in Delhi's Nizamuddin area
New Delhi: Delhi Police will file 15 chargesheets against 294 foreign nationals in the Saket court today in connection with the Tablighi Jamaat congregation at Markaz in Delhi's Nizamuddin area, police officials said on Wednesday.
The congregation, which was attended by hundreds of foreign nationals and thousands of Indians, had reportedly emerged as an epicentre for the spread of coronavirus in the country. Several FIRs were also registered in the matter.
The Crime Branch of Delhi Police had on Tuesday filed 20 chargesheets against 82 foreign nationals in a Saket district court in connection with the congregation held in March this year.
The chargesheets were filed under relevant sections of the Foreigners Act, Epidemic Diseases Act, Disaster Management Act, and the Indian Penal Code (IPC).
All these foreign nationals are being chargesheeted for violation of visa norms, the police had said.
Find latest and upcoming tech gadgets online on Tech2 Gadgets. Get technology news, gadgets reviews & ratings. Popular gadgets including laptop, tablet and mobile specifications, features, prices, comparison.
India
Responding to a plea which alleged that some policemen damaged vehicles parked outside homes, the Telangana Police said that it had checked the vehicles 'using lathis in order to see whether coronavirus was present or not'
India
Coronavirus Outbreak LIVE Updates: The Union Health ministry in a statement on Wednesday said that the testing capacity had increased with the number of testing labs rising to 924 across the country. "The announcement came as India's coronavirus case count reached over 3.54 lakh today," News18 reported.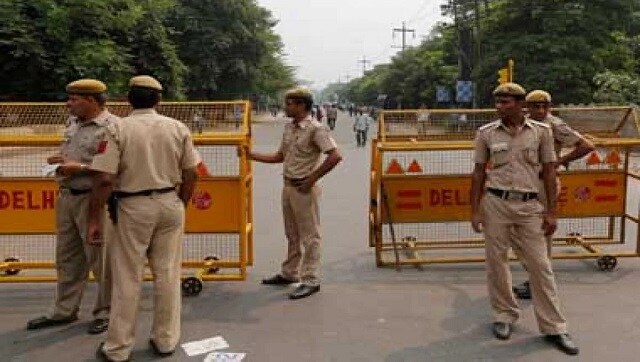 India
The incident took place in Delhi's Seemapuri when constable Amod Bhadana returned to the police station after completing his beat duty