Nitish Kumar confident of proving majority in today's floor test in Bihar assembly
officials at 1 Anne Marg, official residence of Bihar Chief Minister, Nitish Kumar was not at all 'tense
A day after Nitish Kumar took oath as Bihar Chief Minister at the head of a JD-U-BJP government after dumping the Grand Alliance, he is confident of proving his majority in the assembly on Friday, party leaders said here.
The Janata Dal-United leaders said Nitish Kumar was "calm and cool" and spent the early morning at his official residence as usual, not worried about the trust vote in the 243-seat legislature.
"Nitish Kumar is confident that the JD-U-BJP combine will get 132 votes and will prove their majority in the assembly," JD-U leader Neeraj Kumar said.
According to officials at 1 Anne Marg, official residence of Bihar Chief Minister, Nitish Kumar was not at all "tense".
After he took oath as Chief Minister on Thursday with support from the BJP, Nitish Kumar vowed to seek a vote of confidence at a special session of the state assembly.
JD-U spokesperson Sanjay Singh told IANS that the trust vote would be smooth sailing for Nitish Kumar.
"There is no if and but, we are sure and certain of it hundred per cent," Singh said.
He said the JD-U and BJP have already issued whip to their party legislators.
Similarly, the RJD and Congress have also issued whip to their party legislators.
RJD leader Bhai Virender said that his party would stage protest in the state assembly.
Another senior RJD leader said that the party would walk out of the assembly.
Politics
The announcement was made in Delhi during a press conference by the BJP, which had won 303 of the 403 assembly seats in the last elections in 2017 in Uttar Pradesh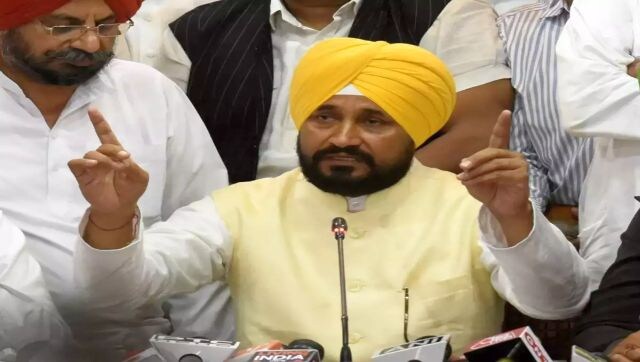 Politics
The Union home ministry has sought a report from the Punjab Government on the security breach during the Prime Minister's visit to Punjab on 5 January, 2022
Politics
The BJP has set up teams to supervise the on-the-ground campaigning as part of its strategy to reach out to voters ahead of the upcoming assembly polls.