Nirupama Rao bids farewell to her four-decade long diplomatic career
Washington: Nirupama Rao, Indian envoy to the US, bid farewell to her career of diplomacy, as members of the American diplomatic corps and her counterparts from countries like China and Brazil gathered at a reception hosted in her honour by the State Department here.
"It is difficult to imagine that so much time has passed," Rao told a select audience gathered at the Foggy Bottom headquarters of the US State Department, which hosted a rare farewell reception for the Indian diplomat on the last day of her assignment last night.
Rao, 62, in the four-decade of being a diplomat served as India's Foreign Secretary, External Affairs Ministry's spokesperson and envoy to important countries like China and Sri Lanka.
"I leave with a great sense of optimism and hope and satisfaction that I have been able not only to learn so much but also to help build partnerships and forge relationship between India and a number of countries around the world," said Rao.
US Secretary of State John Kerry sent a special message to Rao which was read on the occasion.
He appreciated Rao's role in strengthening the important partnership between India and the US. "I wish you all the best in the day, months and years to come," Kerry said in the message.
"An honour to be hosted to farewell @StateDept today. Touched by Secretary Kerry's message and presence of so many friends and colleagues," Rao tweeted after the reception. Rao is one of the few diplomats who has over 190,000 followers on the microblogging site.
At the reception, she was described as "tireless champion" of Indo-US Strategic Partnership and that during her two-year tenure, the bilateral relationship has reached new heights. She was accompanied by her husband and former Chief Secretary of Karnataka Sudhakar Rao.
Last week, Deputy Secretary of State William Burns hosted a luncheon for her at the State Department.
The Indian-American community and the US India Business Council also hosted receptions for her last week.
Rao also hosted a farewell reception at her residence last week, which was attended by top American diplomats and members of the Indian-American community.
Among those attended the reception were US Assistant Secretary of State for South and Central Asia Nisha Biswal and her predecessor Robert Blake; and US the Under Secretary of State for Management Patrick Kennedy.
Rao will be succeeded by S Jaishankar, currently India's Ambassador to China.
PTI
Find latest and upcoming tech gadgets online on Tech2 Gadgets. Get technology news, gadgets reviews & ratings. Popular gadgets including laptop, tablet and mobile specifications, features, prices, comparison.
World
A few prominent firebrands, an opaque pro-Trump nonprofit and at least one wealthy donor had campaigned for weeks to amplify the president's false claims about his defeat, stoking the anger of his supporters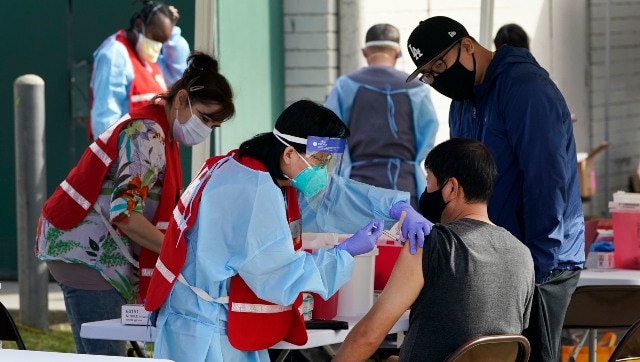 World
The plan, which would require congressional approval, is packed with proposals on healthcare, education, labour and cybersecurity
World
Biden has resisted calls to move the celebration indoors for the sake of safety. His inauguration committee had already been planning a scaled-back celebration with virtual components because of the coronavirus