Nirmala Sitharaman is on the ball; here's why chances of another India-China standoff in Doka La are remote
Union Defence minister Nirmala Sitharaman has said that a Doka La 2 is highly unlikely. She is right. Hyperventilating media reports notwithstanding, a sober assessment of ground realities indicates that India need not be apprehensive of renewed Chinese aggression in the disputed Himalayan region that saw a 73-day standoff last year.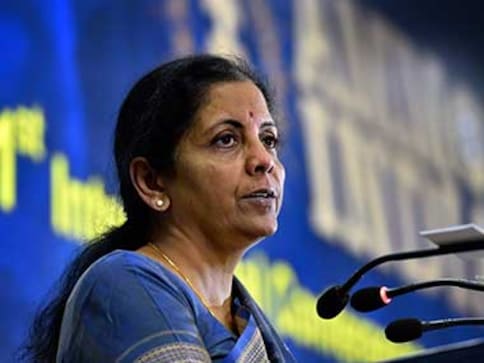 Union Defence minister Nirmala Sitharaman has said that a Doka La 2 is highly unlikely. She is right. Hyperventilating media reports notwithstanding, a sober assessment of ground realities indicates that India need not be apprehensive of renewed Chinese aggression in the disputed Himalayan region that saw a 73-day standoff last year. That is not to say that we must not be on our guard and refrain from building own capabilities but to stress that the realities that triggered Doka La have changed, and therefore the behaviour must follow suit.
Speaking at the News 18 Rising India Summit on Saturday, Sitharaman played down concerns of another confrontation at Doka La, even though there has been a massive build-up of Chinese martial infrastructure since in the disputed area under Beijing's de facto control. While answering a question on the floor of the House, in fact, the defence minister recently gave an account of Chinese construction and troop deployment activities close to last year's face-off site.
"In order to maintain these troops during the winter, China's People's Liberation Army (PLA) has undertaken construction of some infrastructure, including sentry posts, trenches and helipads," she told Lok Sabha on 5 March. Sitharaman's comments appeared to confirm some reports based on fresh satellite imagery that indicates China has rapidly moved to change "facts on the ground" by creating permanent and semi-permanent physical presence.
According to a report in The Print by Colonel Vinayak Bhat (Retired): "new images show concrete posts, seven helipads, new trenches and several dozen armoured vehicles close to the point where the Indian Army and the People's Liberation Army (PLA) troops were locked in a 72-day confrontation last year." The report also mentioned the presence of "at least one complete mechanised regiment of possibly ZBL-09 IFVs or infantry fighting vehicles."
In light of this reality, let us now examine the defence minister's comments at the News 18 Rising India Summit. Stressing on the need to remain vigilant, Sitharaman said she is "certain" that Doka La won't be repeated.
"I don't think there will be another Doka La. Of course, the ministry of external affairs has sent elaborate answers on the status in Doka La. I don't want to add more words but I am certain there won't be Doka La 2. At various levels, engagements are going on. You have established processes, like there is a special representative who has had about 20 different sets of meetings. Then you have border personnel meeting, flag bearer meeting and recently, the army chief said we have resumed talks… We are engaging at various levels...We have to be alert and conscious every minute of what happens and what doesn't at our border," she said in her speech at the News 18 thought leadership initiative.
Is the defence minister guilty of overconfidence? Do her arguments appear counterintuitive? The answer is in the negative.
First, it is important to note that these construction activities are taking place in a piece of territory in the high Himalayas claimed by both China and Bhutan. India has never claimed sovereign rights on the Dolam plateau. To the extent that China has now increased troop presence and built real estate on this disputed area (in contravention of its 1988 and 1998 agreements with Bhutan), it should be a matter of concern because it matches China's propensity to disregard agreements and rely on coercive strategies to further its expansionism.
However, so long as China doesn't alter the status quo at face-off site and try to widen, build or extend "the road southward from the existing terminal point, which is about 68 meters from the Doka La border crossing between India and the disputed territory between Bhutan and China" towards Geymochen, thereby directly threatening India's Siliguri Corridor, India has no moral, legal or strategic reason to interfere with Chinese activities.
The government has stood by its assertion that such an alteration hasn't yet taken place. "Our attention has been drawn to some reports that question the accuracy of the position stated by the government in respect to the situation in Doka La," external affairs ministry spokesperson Raveesh Kumar had said in January. "Government would once again reiterate that the status quo at the face-off site has not been altered. Any suggestion to the contrary is inaccurate and mischievous."
A legitimate question arises. Even if it is true that status quo ante still holds on the face-off site, China has still managed to substantially increase troop presence on the disputed bowl and has built a bulwark of capabilities. Should it not be counted as a threat to India?
To tackle this question, we need to understand the motivations behind Doka La resolution. When great powers are locked in a conflict, a resolution is possible only when it can be sold as a "victory" for both sides. For India, it was a win because it had stood up to China, thwarted its coercive strategies through denial and forced a return to status quo ante that existed before PLA's construction party had disturbed it. The results were tangible.
As scholars Oriana Skylar Mastro and Arzan Tarapore write in War on the Rocks, "by physically denying China's bid to change the status quo, India created a stalemate, which suited its strategic policy. It did not acquiesce to a Chinese fait accompli, and it did not have to summon the capabilities or resolve to reverse China's position, which would have risked a general war."
What of China? Regardless of whether BRICS Summit necessitated the resolution, Xi Jinping still had to sell the humble pie to domestic hawks as a "win". This is decidedly more difficult in an autocracy. Chinese propaganda machinery has built an image of an "all-conquering emperor" around Xi who is expected to return the Middle Kingdom to its ancient glory by defeating upstarts such as "poor, dirty and filthy India".
A "defeat" in India's hands on Doka La would have punctured Xi's image and rendered him unsuitable to lead world's latest superpower. Evidently, much of the construction activity that is going in Doka La may, therefore, be construed as showboating to whet the appetite of domestic hawks.
Xi may now point to increased PLA presence and military bulwark to show that "even though China had appeared to step down to avoid a conflict with India as a sign of magnanimity, it is now in full control of Doka La". This impression of "appearing to be in full control of any situation" is vital to the Chinese Communist Party's leadership construct.
Third, regardless of Chinese buildup, Doka La is the place where India enjoys a limited military advantage. As retired Colonel of Indian Army Ajai Shukla writes in his blog, Sikkim sector is the place "where India attacks China, not the other way around". The author posits that Siliguri Corridor isn't as a big a strategic vulnerability as it is considered to be.
He explains: "If moving appropriate troops into the Chumbi Valley is a logistical challenge, shielding them from Indian artillery, air and ground attacks in that bottleneck would be even more difficult. Thereafter, the PLA would have to break through formidable Indian defences, attacking mainly uphill, and then advance southward to Siliguri across thickly forested hills, harried all the way by numerically superior Indian forces…If, miraculously, the Chinese still reach Siliguri, they would be decimated in massed attacks from Indian reserves that could be built up steadily."
All of these are significant points but a more compelling reason to stop fearing a recurrence of Doka La is both countries' renewed effort at reengagement, the machinations of which has been discussed in detail in a recent Firstpost piece.
Given its history of treacherous behaviour, any engagement with China is subject to appropriate disclaimers. Even so, the last few weeks have seen a greater effort from both sides to progress beyond areas of friction and meet the other halfway. (New Delhi has probably travelled more than Beijing).
Apart from the resumption of dialogue mechanisms—pointed out by the defence minister during her address at the News 18 Summit—both countries are trying to set up high-level meetings starting with Sushma Swaraj and Sitharaman's impending trips leading to a possible one-on-one between Narendra Modi and Xi.
Incidentally, the prime minister on Monday congratulated Xi on Weibo (the Chinese equivalent to Twitter) on being re-elected as the president.
PM Modi congratulates Xi on election as President in a message on weibo, says hopes to promote development of India-China relations pic.twitter.com/iBwox5WWW0

— Ananth Krishnan (@ananthkrishnan) March 19, 2018
India is moving towards making "realism" the driver of its foreign policy away from its traditional idealist moors. The Chinese are past masters of it. Realism dictates greater engagement right now. Other fears may rest easy for the moment.
World
Xi's visit is a boost to Moscow as it struggles to make ground in its year-long war on Ukraine. But it was criticised by Washington as providing "diplomatic cover" for Putin and for the war crimes his forces are accused of committing there.
World
The nations, eager to curb Western power, expressed concerns about NATO expansion in Asia and agreed to deepen a partnership which has only grown closer since Putin launched an offensive in Ukraine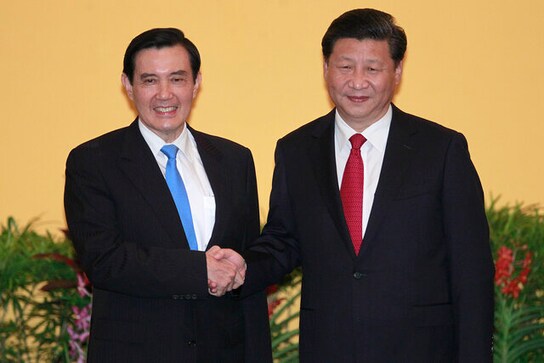 World
Ma presided over a period of warm ties with Beijing, but left office under a cloud after a trade deal with the mainland failed to win approval amid the island's largest protests since the 1990s