NIA files chargesheet against eight suspected Islamic State operatives from Kerala, Tamil Nadu
NIA filed two charge sheets against eight suspects from Kerala and Tamil Nadu for allegedly owing allegiance to the banned Islamic State (IS) terror outfit.
The National Investigation Agency (NIA) on Wednesday filed two charge sheets before its special court in Kochi against eight suspects from Kerala and Tamil Nadu, for allegedly owing allegiance to a banned Islamic State (IS) terror outfit. They were charged for conspiring to "wage a war" against the country, and targeting foreigners and important personalities in India.
The investigation agency had busted the group while they had gathered for a secret meeting held by the Kerala-based IS module Ansarul Khilafa Kerala, at Kannur in 2016.
The first charge sheet named seven people — Manseed Mehmood, Swalih Mohammed, Rashid Ali, Ramshad NK, Safvan P, Jasim NK, and Shajeer Mangalassery  — under various provisions of the Indian Penal Code, including waging war against the country, besides sections of anti-terror law Unlawful Activities (Prevention) Act.
The seven accused were alleged to have collected explosives and other material to target prominent persons and places of public importance in various parts of southern India. The accused were arrested while conducting a secret meeting of Ansarul Khilafa Kerala, formed in August last year under the leadership of absconding Shajeer Mangalassery, who was claimed to have fled to Afghanistan in June 2016 to join IS.
The NIA said that its probe had established that the accused formed an IS module that conspired and prepared to target high court judges, political leaders and senior police officers, besides foreigners in India.
Members of the module, within and outside India, used online social media platforms like Facebook, and predominantly Telegram, to form various secret groups to plot these attacks.
"The accused had tried to radicalise and recruit their friends or associates into the module and had also collected funds for the terrorist organisation," the agency said.
Meanwhile a separate charge sheet was filed against Subahani Haja.
Who is Subahani Haja Moideen?
Haja had left India between April and September in 2015 to join the IS in Iraq. He was arrested in October last year by the NIA.
The NIA claim Haja underwent training in Iraq and waged war against the troubled Asiatic nation. He was radicalised and recruited through social media platforms and had left India for Istanbul from Chennai last year, on the pretext of performing Umrah.
After reaching Istanbul, he crossed over along with others, from Pakistan and Afghanistan, to Iraqi territory under control of IS.
From there, he was taken to Mosul where he underwent detailed religious training followed by combat training which included a course in automated weapons before being deputed to fight war for almost two weeks.
"He returned to India and attempted to procure explosives and precursor chemicals, used in chemical warfare, for waging war against the government of India," an NIA spokesman said.
With inputs from PTI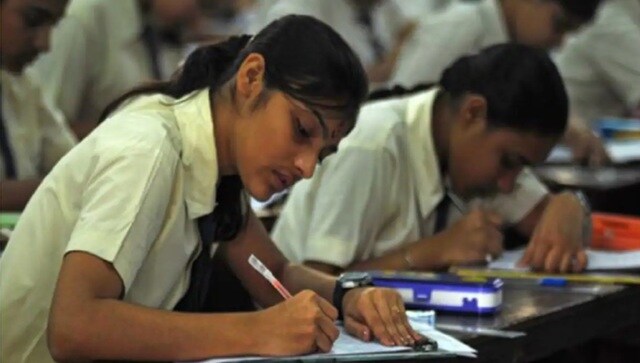 India
The official website of the TNEA has also put out the vacancy list after the third round of general counselling.
World
At least 47 people were killed and several injured in a suicide bombing at a Shia mosque in Kandahar on Friday.
India
The VHP central leadership is meeting Hindu seers and saints to seek their guidance to evolve an alternate support structure on the matter, where the temples will be administered by the Hindu society, VHP said in a press release.