NIA files chargesheet against Hyderabad-based Islamic State sympathiser Irfan
The NIA has filed a supplementary charge sheet against an alleged sympathiser of a Hyderabad-based module of terror group Islamic State.
New Delhi: The NIA has filed a supplementary chargesheet against an alleged sympathiser of a Hyderabad-based module of terror group Islamic State.
The investigation agency had on 22 June registered a case and during raids conducted on 29 June in Hyderabad busted the terror module, of which Irfan (28) alias Abu Jafar and other persons were involved.
Irfan was arrested on 17 January for his involvement in the terror conspiracy module.
The NIA claimed that Irfan searched for a hideout for physical training of members of the terror module.
"He, along with another accused — Muzaffer Hussain Rizwan — had also searched and identified a safe house for the terrorist gang on the outskirts of Hyderabad," it claimed.
Irfan had collected and transported explosive precursors along with Mohammed Ibrahim Yazdani, another accused charge sheeted in the case, from the outskirts of Pochampally village of Nalgonda district after receiving the location from their overseas handler.
"He also went to Anantpur town to send co-ordinates of the spot through Mohammed Ibrahim Yazdani and collect the explosive material in pursuit of the conspiracy," it said.
Irfan allegedly took an oath of allegiance in favour of Abu Bakr Al Baghdadi, the self-proclaimed Caliph of the Islamic State, in the presence of Yazdani and Rizwan and he was given a kunya name, Abu Jafar by Yazdani, the agency claimed.
It alleged the electronic gadgets seized establish his radicalisation towards the terror group's ideology.
He was in possession of material like "Mujahid Guide" and "how to conduct lone wolf attacks" and was very much influenced by jihadi ideologues like Anwar Awlaki and Omar Bakri Mohammed, the NIA said.
Entertainment
Dulquer Salmaan will be seen as a cop in Rosshan Andrrews-directed Malayalam film Salute, which also stars Diana Penty.
India
The missile system has been developed by the Defence Research & Development Laboratory, Hyderabad, in collaboration with other DRDO laboratories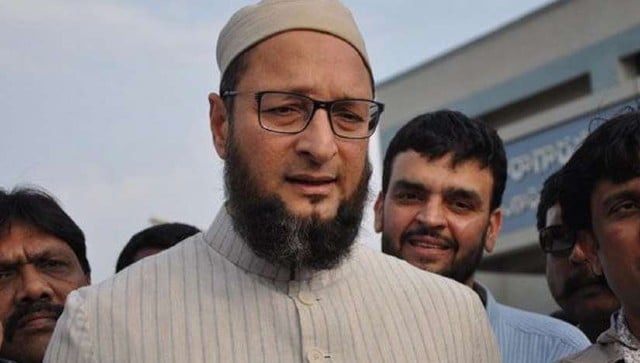 India
Asaduddin Owaisi had earlier announced that AIMIM will contest 100 seats in Uttar Pradesh polls scheduled early next year