NIA arrests five, detains four after raids at 16 locations in UP and Delhi; presence of new Islamic State-linked group suspected
The National Investigation Agency (NIA) is conducting raids at at least 16 locations across Uttar Pradesh and New Delhi in collaboration with the UP Anti-terrorist Squad.
The National Investigation Agency has conducted raids at 16 locations across Uttar Pradesh and New Delhi in collaboration with the UP Anti-Terrorism Squad and Delhi Police Special Cell, reports have said. The preliminary reports stated that the NIA had received intelligence input about a new Islamic State-inspired terrorist module operating in North India. The group suspected of carrying out terrorists activities calls itself 'Harkat ul Harb e Islam', ANI reported.
Visuals from Amroha where NIA is conducting searches in connection with a new ISIS module styled as 'Harkat ul Harb e Islam'. Searches are underway at 16 locations in Uttar Pradesh and Delhi. pic.twitter.com/aCp03AYRr6

— ANI UP (@ANINewsUP) December 26, 2018
Delhi Police Special Cell and NIA detained five alleged Islamic State (IS) affiliated militants from Jafrabad in Delhi. The head of the alleged module of the IS Suhail has been detained from Uttar Pradesh's Amroha. Parellel searches were on in several districts of Western Uttar Pradesh including Meerut, Hapur and Muzaffarnagar to trace suspects with links to terror outfits.
Inspector General of Police of Uttar Pradesh ATS Asim Arun confirmed that five people linked to a terror group have been arrested. He said one person has been arrested from a madrasa in Amroha while four others were arrested from various locations in Uttar Pradesh and Delhi. Apart from the Amroha cleric, those arrested also include a civil engineering third year student.
Moreover, four others were detained from Kithore in Meerut by the joint team.
Arun said that a large number of explosives such as ammonium nitrate have been recovered in the raids, adding that the suspects were planning a big terror strike. A pistol has also been recovered from the raids.
In a similar but unrelated incident, the NIA had conducted raids on the properties owned by seven persons in various parts of Tamil Nadu over their alleged links with the dreaded Islamic State group. The raids were conducted at Otteri in Chennai, Tindivanam near Villupuram, Kuniyamuthur, Ukkadam, and Variety Hall Road in Coimbatore district between 6.45 am to 8.30 am on 19 December, Hindustan Times reported.
With inputs from Saurabh Sharma, 101 Reporters 
Photos
Beautiful and colourful flowers take centre stage at Rashtrapati Bhavan's Mughal Garden, which has now been renamed to Amrit Udyan by the Centre. Open to visitors until 26 March, the floral festival features a multitude of flowers such as roses, tulips, daffodils and other ornamental ones
Opinion
This visit gives impetus to India-Egypt ties where the latter's dual identity as an Afro-Arab nation could be leveraged by New Delhi towards further expanding and deepening engagement with Cairo in the months and years to come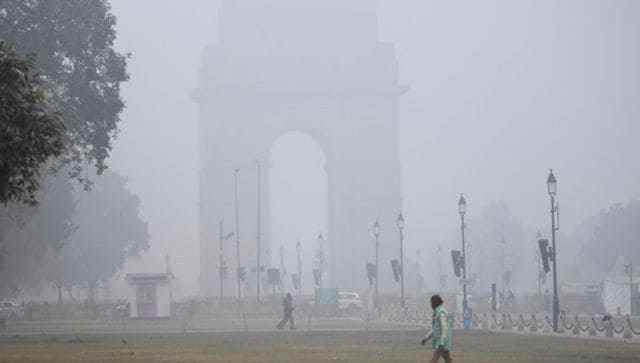 India
India Meteorological Department on Monday said that two western disturbances in quick succession are likely to affect northwest India on 18 January and 20 January, as a result, cold wave conditions over northwest India are likely to abate from 19 January