NIA arrests nine people with suspected Al Qaeda links from Kerala, West Bengal; firearms, body armour seized
An NIA press release said that the agency 'carried out the simultaneous raids at several locations in Ernakulam (Kerala) and Murshidabad (West Bengal)'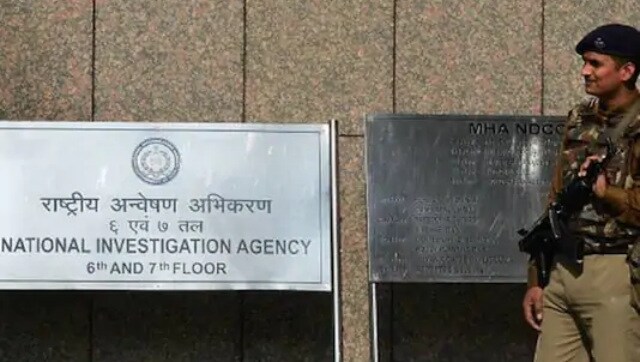 Nine suspected terror operatives were arrested by the National Investigation Agency (NIA) following raids in West Bengal and Kerala, the agency announced on Saturday.
The arrests were made following raids on a group allegedly linked to the Pakistan-sponsored Al Qaeda.
An NIA press release said that the agency "carried out the simultaneous raids at several locations in Ernakulam (Kerala) and Murshidabad (West Bengal)". This was after it learnt about an inter-state module of Al Qaeda operatives at various locations in India, according to an official statement.
"Large quantity of materials including digital devices, documents, jihadi literature, sharp weapons, country-made firearms, a locally fabricated body armour, articles and literature used for making home-made explosive devices have been seized from their possession. As per preliminary investigation, these individuals were radicalised by the Pakistan-based Al Qaeda terrorists on social media and were motivated to undertake attacks at multiple places including the National Capital Region," the NIA said.
While six persons were arrested from Bengal, three were arrested from Kerala.
Those who have been arrested from Kerala's Ernakulam have been identified as Murshid Hasan, Iyakub Biswa and Mosaraf Hossen. The names of those who have been arrested from West Bengal's Murshidabad are Najmus Sakib, Abu Sufiyan, Mainul Mondal, Leu Yean Ahmed, Al Mamun Kamal and Atitur Rehman.
The Indian Express quoted a source from the agency as saying that Murshid Hassan was leading the group, and that all the individuals in the group were connected to each other.
The report also quoted an official as saying that the group had to be arrested as they had procured batteries, switches, wires and firecrackers that could be used to make a bomb.
India
People in north India including in Delhi and adjoining areas felt earthquake tremors on Tuesday evening with many people coming to open spaces as a precautionary measure
World
A handful of protestors interrupted the Kashmiri activist and disrupted the forum. One protester yelled in response 'Shame on you.' After being heckled by security personnel when asked to leave the room the protestors visibly lost their temper and were seen retorting with abuses
India
Barely twenty hours earlier, a powerful earthquake of 6.8-magnitude had jolted the city late on Tuesday night. The epicentre of last night's earthquake was in Afghanistan's Hindu Kush region, while the depth measured nearly 156 kilometres