NHRC registered 1,782 fake encounter cases between 2000-2017; Uttar Pradesh alone accounts for 44.55%
As per an RTI query filed, Firstpost found that 1,782 cases of fake encounter were registered in India between 2000 and 2017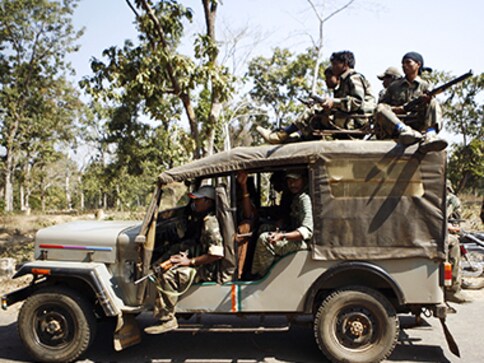 Sohrabuddin Sheikh, Ishrat Jahan, Kuldeep Singh, Salim — a common thread binding all four of them is that they are among people who were allegedly killed in fake encounter cases in India. Of the four names mentioned, one may have come across the former two which turned into high-profile cases involving political leaders. The latter two were one of the many human rights violation cases mentioned in one of the annual reports of the National Human Rights Commission (NHRC).
As per an RTI query filed, Firstpost found that 1,782 cases of fake encounters were registered in India between 2000 and 2017, of which only 1,565 cases have been disposed of so far. Fake encounters are essentially staged confrontations between the police or military forces and victims who the security officials believe to be "culprits".  According to data received from the NHRC, based on the complaints and intimations it received, Uttar Pradesh accounted for an alarming 44.55 percent (794 cases) of the cases registered across all states.
Following Uttar Pradesh, the next five states which account for the highest number of fake encounter cases are Andhra Pradesh, Bihar, Assam, Jharkhand and Manipur. However, each of them registered less than six percent of all the cases registered since 2000 - Andhra Pradesh (94 cases; 5.27 percent), Bihar (74 cases; 4.5 percent), Jharkhand (69 cases; 3.87 percent), Assam (69 cases; 3.87 percent) and Manipur (63 cases; 3.53 percent). The National Capital reported 40 cases while Jammu and Kashmir reflects 22 cases during the same period. The RTI reply did not reflect any data for Goa, Arunachal Pradesh, Mizoram, Nagaland, Sikkim and Lakshadweep.
The most number of cases registered since 2000 was in the year 2012 with 226 fake encounter incidents reported, of which only 195 were disposed with 31 cases pending. In the last seven years alone, NHRC recorded 725 cases between 2010 and 2017. Fake encounter cases in this decade alone account for 40.68 percent of the total number since the dawn of the 21st century in India.
Over the last five years, states registered less than 60 cases per year, except for in 2015, when the number shot up to 140 cases. In 2017, 19 fake encounter cases were registered, of which only 10 have been disposed of till now.
In 2016, the Union home ministry identified 106 districts in 10 states affected by left-wing extremism (LWE) which included Andhra Pradesh, Telangana, Bihar, Chhattisgarh, Jharkhand, Maharashtra, Odisha, Uttar Pradesh, West Bengal and Madhya Pradesh. An analysis of the fake encounters cases in these states shows that after Uttar Pradesh, Andhra Pradesh showed the next highest number of registered cases (94). While Uttar Pradesh has 51 of 794 cases pending, Andhra Pradesh has 54 pending cases from the 94 registered in the state.
Monetary relief recommended
The NHRC does not provide any financial relief, but recommends it to government agencies involved. As per Section 18 of the Protection of Human Rights Act, 1993, the commission is empowered to recommend compensation, damages, or interim relief to the families of the victim or complainant. Between 2013 and 2017, the NHRC recommended financial relief of Rs 60.07 crore to the affected parties in fake encounter cases.
During this period, the top five states where the human rights body recommended monetary relief are Andhra Pradesh (Rs 71.3 lakh), Assam (Rs 5.8 crore), Bihar (Rs 2.38 crore), Jharkhand (Rs 3.2 crore), Manipur (Rs 3.54 crore) and Uttar Pradesh (Rs 13.23 crore). After Uttar Pradesh, Assam received the highest monetary recommendation of Rs 5.8 crore for 64 cases in the past five years.
Explainers
The early days of March have seen record-breaking temperatures in parts of Argentina. Experts say that while the La Nina weather phenomenon has driven the heatwave, climate change may be making matters worse
Explainers
Experts say even a small change can have an impact on Circadian rhythm – the body's internal 24-hour body clock which regulates cycles of alertness and sleepiness, Meanwhile, studies show an increase in heart attacks and car accidents following the switch to daylight saving time
Explainers
Experts say SVB's failure is likely to affect Indian start-ups in the short term when it comes to funding and making payroll. A major impact of the 'contagion' on Indian banks or the banking system is unlikely