NGT order to install rainwater harvesting plants in Delhi schools, colleges welcomed; but raises concerns over deadline, safety
NGT's order to install rainwater harvesting systems in all Delhi schools and colleges is being received well by the educational institutions.
The National Green Tribunal's order to install rainwater harvesting systems in all Delhi schools and colleges is being received well by the educational institutions, but they say that the two-month deadline to implement the same should be extended as it may not be enough time to complete the formalities.
The order comes at a time when the capital has seen an alarming depletion of its groundwater resources. A report in The Wire highlighted the groundwater crisis in Delhi: "About 49 percent of the region's wells have suffered from water level drops, with about 66 percent of wells deviating from long-term decadal averages by about two metres. About 12 percent of wells deviate from the same by over four metres, indicating major depletion in the groundwater levels."
No wonder then that the order to set up rainwater harvesting plants has enthused many in the teaching community.
"If all the schools and colleges in Delhi resort to the practice of setting up of rainwater harvesting plants then I think not only the city's water table will get recharged substantially, but it would enhance the awareness among the students to conserve nature and its gifts to us," says Shashi Kant Singh, principal of a co-ed school in Dwarka. He has installed rainwater harvesting systems in four schools where he had served, of his own accord.
Delhi has more than 5,000 schools and more than 100 colleges where such plants are to be set up. On Thursday, the NGT ordered Delhi schools and colleges to follow through with its order failing which would attract a fine of Rs five lakhs.
"The Tribunal constituted a joint inspection team, comprising senior officials from the Delhi Jal Board, the Central Ground Water Authority, representatives from the Delhi Pollution Control Committee and the Directorate of Education," The Hindu reported.
The NGT also said that those institutions exempted by the committee for non-feasibility would have to pay an environmental compensation, "which shall be compensated by installing rainwater harvesting systems in the area".
What is a rainwater harvesting plant?
"Rainwater harvesting is done to conserve rainwater either by utilising the collected water for daily purpose or to recharge the groundwater," says Mahendra Pandey, an environmental activist and a former scientist with the Central Pollution Control Board. "," he adds.
"There are two types of rainwater harvesting plants. In the first type, a large overhead tank is set up on the roof of a building. The rainwater collected in it is used for different purposes after treatment," he explains.
But he also says that this type of plant is not feasible in Delhi schools and colleges as it requires a good amount of space, which is not available in many such institutions.
"In the second type, rainwater from the roof and the ground of a campus is channelised to the aquifers of the underground water resources through a bore well," he adds.
He also says that it takes normally one month to construct such a plant and it costs around Rs 2,50,000. The cost of construction of the plant may also depend on the size of the campus. The second type of plant can be easily installed in smaller areas too and is feasible in Delhi schools and colleges.
"In a campus spread across an area of four acres, such a construction may cost up to Rs eight lakhs," said Shashi Kant Singh.
The flipside
Advocate Ashok Agarwal, president of the All India Parents Association, warned about the dangers of drilling borewells in schools. "Numerous fatal accidents have taken place in schools in India because of children stepping into these wells. I think the NGT should have thought about this risk before passing this order."
As per a study conducted by Analytics India, at least 34 children have died in accidents of slipping into a borewell during the period 2006 to 2014. The data also shows that the percentage of occurrence of such accidents increased to 34 percent from three percent during this period.
Pandey too said that risk of such accidents was high if the drilling of the bore well is done when the schools are open. "It is advisable to drill the borewell during holidays," he says.
But Shashi Kant says that borewells dug for the purpose of rainwater harvesting are different from the ones drilled for pumping out drinking water.
"They are structurally different from other types of borewells. Though this type of borewell can also be up to 70 feet deep, a person who steps into it would find himself on a hard surface made of sand and rocks just six feet beneath the ground. This layer, created to ensure that only Filtered water
seeps into the ground, is not available with the other types of borewells in which accidents normally take place," he says.
But, many parents still see this as a frightening proposition as six feet is also an unreachable height for a small child. Apart from the risk of accidents, there are also few other practical problems schools and colleges may face while implementing the NGT order.
Pointing out one such problem, Pandey says: "In rainwater harvesting plants, many open channels are used to carry water to the bore wells and sometimes sewage water may get into groundwater through this route."
Significantly, contamination of groundwater with sewage is a serious issue in Delhi. Only this year, the Noida Authority decided to clean 14 drains to preserve groundwater after an IIT Roorkee report highlighted the risk they pose to the groundwater quality.
But Shahsi Kant says that there is hardly any risk of sewer water seeping into the groundwater through the open channels in schools and colleges.
"These channels are normally not connected to any other channels outside the premises. So, there is hardly any chance of sewer water entering the borewell. A risk of this nature may exist in rainwater harvesting plants on industrial estates but not in schools," he said.
But the aspect of the order which worries schools and colleges the most is the two-month deadline set to install the rainwater harvesting plants.
"The installation would take nearly a month. But government schools and colleges normally take more time than the private ones as they have to complete the paperwork before they actually begin with the implementation of a project. So, two months may not be enough for them," adds Pandey.
Explainers
Congress leader Shashi Tharoor got the nod from Sonia Gandhi to run for party president. Though the interim chief told the Thiruvananthapuram MP she was in favour of 'free and fair' elections, insiders say groundwork is being laid for Rahul Gandhi's return to the top post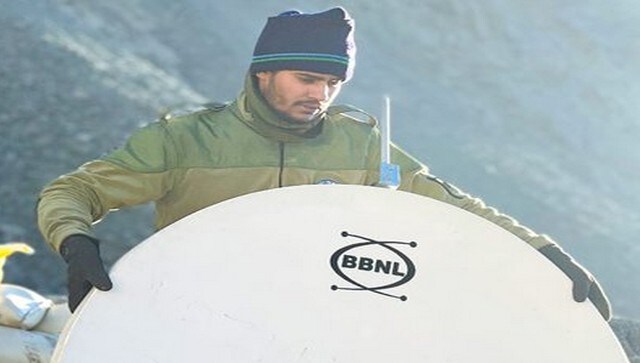 Explainers
The Leh-based Fire and Fury Corps, which handles military deployment along Kargil-Leh and secures the frontier with China and Pakistan, tweeted that internet was activated on the Siachen Glacier at 19,061 feet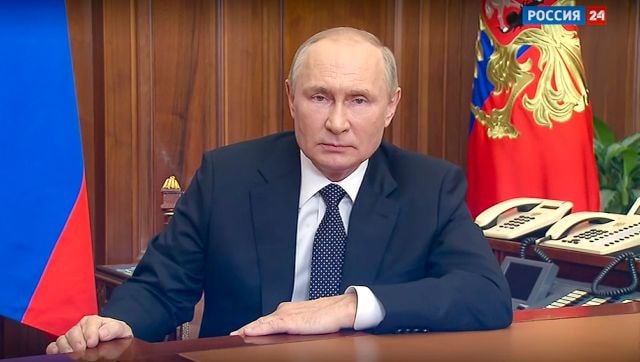 Explainers
Vladimir Putin on Wednesday, ordering Russia's first military mobilisation since World War Two, warned Moscow would respond with the might of all its vast arsenal if the West continued its 'nuclear blackmail'