News18 Rising India Summit: India's size can be termed as boxed in, says ex-foreign secretary Nirupama Rao
Dealing with China, which has a much bigger economy and military, has always remained a challenge for India from time to time.
From a posturing China to a terror-mongering Pakistan, unless India gets its issues settled in the immediate neighbourhood, the road ahead is going to be a tough one for the country. This was the message that came out of the session titled 'India and the World' at the 'News18 Rising India Summit' in New Delhi on Saturday.
"The challenge for India and China is how to make certain they manage their relationship in a way you don't eliminate all points of contention. Over the last 15 years or so, both India and China have managed to keep their relationship on an even keel," said former foreign secretary Shyam Saran, among the participants in the discussion.
"While India is rising, China is rising too. But the reality is that the gap between the two countries is also rising. The challenge for India is how can it manage and shrink that asymmetry. With respect to the network of relationships we are building around the world, the focus has to be in the neighbourhood," he said.
Dealing with China, which has a much bigger economy and military, has always remained a challenge for India from time to time. "China is an aspiring superpower but whose aspirations are built on an insecurity. Geo-strategy has to built on the basis of demography, geography and political realities," said former foreign secretary Nirupama Rao, another participant.
"We must understand geo-strategy has to be built on geography, political strength, eco-heft, etc. We have to obviously cover the distance; China has grown a great deal and we have to catch up. Deng Xiaoping said you should bide your time and lay low," Rao said.
Rao was of the view that India should not be bogged down, as China would continue to show off on different fronts. "Everything has to begin and end with the neighbourhood. India is a magnet that attracts the best and brightest but we need to open our doors to the neighbourhood. China has much more muscle and visibility in the region now than ever before. We need to study this rising visibility in more detail. With regard to Sri Lanka and Maldives, China can't replace India. India is Sri Lanka's only neighbour. Our linkages of blood and history are so deep, no Chinese can ever replace that," she said.
"India can't be boxed. By virtue of our geographical placement, we are the leading power in the region. I don't believe that a country India's size can be termed as boxed in. There is no comparison with our smaller nations. This is not due to a superiority complex," Rao said.
Saran believed that India should use its economic stature to counter China's growing clout at least in the neighbourhood. "India has to offer a different kind of economic heft than what China does. Can we link Sri Lanka to the Indian supply chain? With GST, we get them to compete with other Indian states," he said.
Shaurya Doval, director of India Foundation, agreed with Saran. "One of the important elements of India's rise is the economic rise. Much of this lies on the back of the Indian entrepreneur. We have increased our leverage among smaller nations in our neighbourhood. While India has to build capabilities, soft power has to transcend into regions," Doval said.
Although India's portfolio is growing globally, there are problems that need to be tackled along with. "India has become a must-visit place for world leaders. It is an emerging power. By virtue of its size and geopolitical placement, it is a place to reckon with. We don't follow up on all these important events. That is lacking in India. Those structural weaknesses we need to focus on. With the network of relationships that we are building, the focus has to be in the neighbourhood. There is a great deal of transition taking place on the global stage. This is a moment for us to seize," Saran said.
Even as much of the discussion lingered on China, the terror machinery emanating from Pakistan also found a mention, as ties with India's western is continuously going on a downward spiral.
"With Pakistan, the price we have to pay is eternal vigilance. We cannot afford to let down our guard as far as terrorism is concerned," Rao said.
Find latest and upcoming tech gadgets online on Tech2 Gadgets. Get technology news, gadgets reviews & ratings. Popular gadgets including laptop, tablet and mobile specifications, features, prices, comparison.
World
India has joined a long list of countries in which concerns have been raised about whether such institutes are propaganda arms of the Chinese State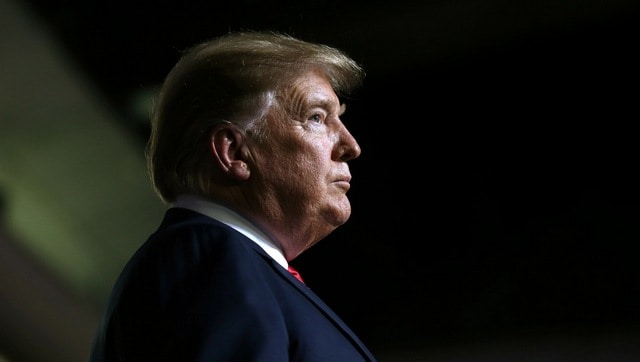 World
The possibility of an ugly November has emerged more starkly as the US president complains that the election will be rigged and Democrats accuse him of trying to make that a self-fulfilling prophecy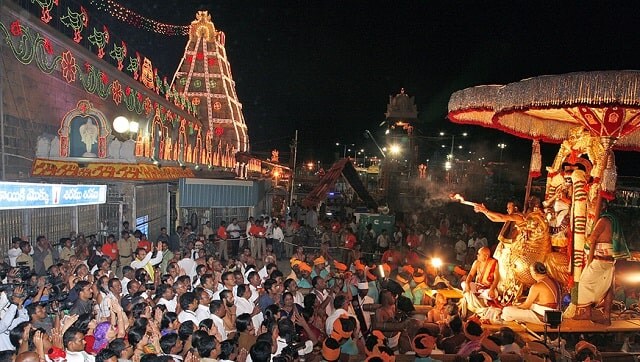 India
On 9 August, the Tirumala Tirupati Devasthanams reported that a staggering 743 members of their staff had tested positive for COVID-19 since the temple reopened on 11 June.