News18 Rising India Summit: India's foray into world market is services and not manufacturing-centred, says Paul Krugman
In the session right after Krugman's, Ruchir Sharma, head of the Emerging Markets Equity at Morgan Stanley Investment, said that low-end manufacturing, which may seem unglamorous on the surface, is what will spur growth.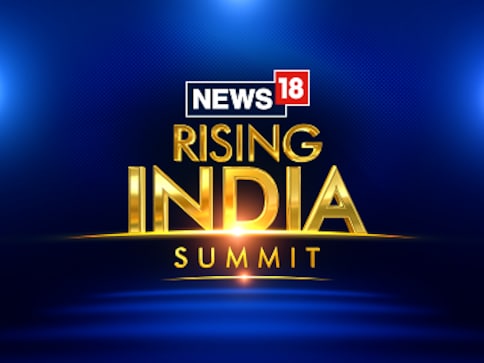 The World Economic Forum (WEF) has ranked India at 30th position on a global manufacturing index, below China's 5th place but above other BRICS countries, Brazil, Russia and South Africa. As per the Index of Industrial Production (IIP), the performance of the manufacturing sector in the last two years stood at 2.8 percent in FY 2015-16 followed by 4.4 percent in FY 2016-17. Despite the Central government's initiatives like Make in India and Invest India, manufacturing touched a new low of 2.1 percent from April to October of 2017-18. On Friday, at the News18 Rising India Summit in New Delhi, Suresh Prabhu, Union Minister of Commerce and Industry, said that the agriculture sector GDP is not growing due to structural issues and India's focus must now be on manufacturing. He stated that the service sector has largely been the driving force of India's GDP.
The question now arises, has India moved from agriculture to the service sector and given manufacturing a miss? As Economist and Nobel Laureate Paul Krugman sees it, instead of a manufacturing-centred foray into the world market, India is making a services sector foray into the world market. What started with BPOs outsourcing human resources skills has now diversified. World over, financial services are a popular export option but India, he feels, has a wider range to offer as it becomes part of the globalisation wave. 
The globalisation of service trade, he feels, is the future and India has the first mover advantage here.
"We don't know if this can provide employment on the scale India needs, but India has the advantage of those returning from the Silicon Valley to set up business here," said Krugman, who is a professor of Economics at the Graduate Center of the City University of New York.
In the session right after Krugman's, Ruchir Sharma, head of the Emerging Markets Equity at Morgan Stanley Investment, said that low-end manufacturing, which may seem unglamorous on the surface, is what will spur growth.
"We are now in an era of de-globalisation. It is now difficult to export your way to prosperity. Now we need to move to low-end manufacturing with low input costs. We didn't quite miss the bus on manufacturing growth. We have lost time," he said. According to the Third All India Census of Small Scale Industries (SSI) that was conducted with 2001-02 as the reference year, the size of the small-scale industry sector was 1,05,21,190 units out of which 13,74,974 units were registered and 91,46,216 were unregistered.
Back in the 1970s, India had failed to tap into the semiconductor revolution. The US took the lead in developing LSI circuits for industrial applications. Japan was quick to follow. It was in that era that single-chip LSI circuits for use in consumer products such as calculators and watches were developed. 
Japan's NEC Corporation, Toshiba Corporation, and Hitachi developed and mass-produced microprocessors. Global markets were flooded with 4-bit and shortly after 8-bit and 16-bit devices.
Present at the Summit was Ravi Visvesvaraya Sharada Prasad, who has been working as a tech consultant since the 80s.
"Indira Gandhi, after reading a cover story on the silicon revolution in The Economist magazine, called scientists and told them to get into this and hence the department of electronics was set up. But back then the government thought that all electronics should be reserved for strategic sectors like defence, avionics, atomic energy and space. Consumer electronics were hence discouraged and we missed the bus in the hardware industry. As a result, India doesn't have any Very Large Scale Integrated (VLSI) circuit manufacturing facilities," he added that "we cannot call ourselves a major military superpower if we have to go to war using imported chips from China."
The import bill on electronics and telecommunications is second only to that of oil and gas. The Indian market for electronics and telecommunications will be $400 billion in 2020 and will meet only about 20 percent of that through domestic production. The country presently imports about $65 billion dollars of electronics and telecommunication equipment from China every year.
India might repeat this mistake if it misses out on the creative industry revolution, the nature of which is decentralised and the pre-requisite for whose success lies in protecting India's diverse cultural heritage. For instance, the colourful beadwork of the Maasai people at the flanks of Mount Kilimanjaro in Kenya is identified and exported globally. If a badge of cultural pride is ascribed to a hyperlocal creative activity, the global consumer's need to own a niche product can get boost the low-level manufacturing industry that Ruchir Sharma talked about at the News 18 Rising India Summit.
World
His comments assumed significance as they came in the backdrop of the lingering border row between India and China in eastern Ladakh and Russia's military invasion of Ukraine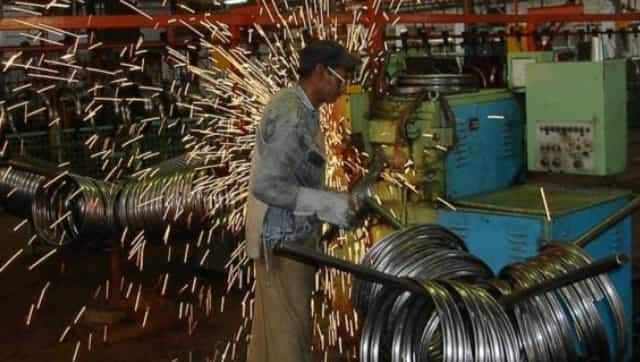 Business
The government has put into place some core policies and programmes toward the goal
India
Bommai said he will have to decide on the days and schedule considering the upcoming Rajya Sabha and Legislative Council polls, also the possibility of local body polls being announced