Newborn's body found in AirAsia Delhi-Imphal flight; police detain minor believed to have delivered baby in toilet
The baby was found in the toilet of the AirAsia flight at the Delhi airport with toilet paper stuffed in its mouth.
The body of a newborn was found in an AirAsia flight from Imphal to Delhi on Wednesday. It appeared as though the baby had been delivered in the toilet on board the flight.
The newborn was found with toilet paper stuffed in its mouth, according to News18. Police sources said the mother appears to be an underage girl from Imphal in Manipur.
In a statement, AirAsia said the police had detained a suspect for further investigation. She was identified after all female passengers on board were questioned.
"A newborn was found lifeless and abandoned in one of the lavatories when the aircraft was being prepared for landing. The Delhi Police was alerted and a doctor from the medical team at the Delhi International Airport confirmed that the baby had been delivered on board," the airline said, adding that the Directorate General of Civil Aviation had been informed about the incident.
"We will be assisting in the investigation and cooperating with all concerned agencies. AirAsia India would like to apologise to all guests experiencing disruptions in their flight schedule," the airline added.
The police suspect that the infant was stillbornm according to  India Today.
With inputs from PTI
Find latest and upcoming tech gadgets online on Tech2 Gadgets. Get technology news, gadgets reviews & ratings. Popular gadgets including laptop, tablet and mobile specifications, features, prices, comparison.
India
The Delhi government has kick-started its 'Red Light On, Gaadi Off' campaign for which it has deployed 2,500 environment marshals at 100 traffic signals
India
Currently, airlines in India are allowed to operate a maximum 60 percent of their pre-COVID-19 weekly domestic flights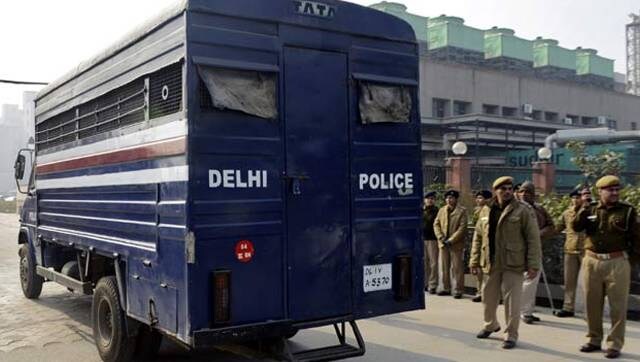 India
The police have arrested the woman's brother, a relative and three minors in the case. As per the police, the victim was friends with a woman from his locality but her family was against the friendship