Self-harm is leading cause of death among adolescents, reveals new study
A report published by the Lancet Commission on adolescent health and well-being reveals that problems with the greatest significance are related to mental health, inclusive self-harm and suicide.
A report published by the Lancet Commission on adolescent health and well-being has revealed that significant problems for that age group are related to mental health, including self-harm and suicide.
The report is part of the research conducted by the Institute for Health Metrics and Evaluation (IHME). It added that adolescence is thought to be the 'healthiest time of life', but "adolescents aged 10–24 years have the poorest health care coverage of any age group."
The report went on to say, "in part, reflects a true increase in the prevalence of adolescent mental health problems that has been described in recent decades in developed economies. Mental disorders typically have their onset in late childhood and adolescence. Because many persist into adulthood, adolescent mental disorders make a greater contribution to adult disease than ever before."
The Times of India reported that suicide, attempted suicide or any form of self-inflicted wounds fall under the purview of self-harm, followed by road injuries, which lead to over 37,000 mortalities in the same age group, during 2013.
In India, suicides are the leading cause of death in the age group of 10-24, with 62,960 deaths in 2013, as reported by The Indian Express. The report that quoted Lancet added that there are 28.65 lakh youngsters who have suffered health loss due to depressive disorders.
The Lancet report revealed that depression resulted in the largest amount of ill health worldwide in 2013, affecting more than 10 percent of 10–24 year olds. The TOI report added that comparatively, deaths due to self-harm among adolescents are lower in countries such as China or Brazil.
This brings to light the unending series of unfortunate events that continue in Kota, with the death toll for this year alone rising to 8. Inability to cope with external pressure, and poor performance in exams are primary causes for the suicides, and this is a trend that continues to exist despite mental health measures being taken. The number of suicides in Kota the previous year was 19, and that gives us a clear picture of the effect of mental health problems on adolescents. These (suicides) even made the District Collector pen a letter requesting parents not to pressurise their children, and to let them do what they want.
The authors of the report by the Lancet commission, backed by IHME, outlines the lack of attention paid to young people around the world. The report says that in the 10-14 age group, a quarter of the deaths were caused mainly by HIV/AIDS, road traffic accidents and drowning, in 2013. It emphasises on the need to provide equal opportunities and access to proper healthcare regardless of any factor.
With inputs from PTI
Find latest and upcoming tech gadgets online on Tech2 Gadgets. Get technology news, gadgets reviews & ratings. Popular gadgets including laptop, tablet and mobile specifications, features, prices, comparison.
India
With an array of solutions available for the healthcare organizations, it is only a matter of taking the first step in the right direction for the other pieces to fall in place.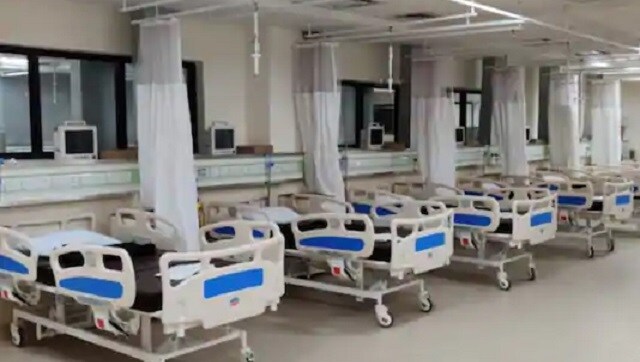 India
The stark difference between treatment costs at private and public hospitals during the pandemic has rekindled the debate: How is it that private hospitals, despite their exorbitant bills, claim that they are charging patients their best
India
The researchers also said that the risk of dementia among the general population may be higher than what the study suggested due the stigma attached to mental health disorders, reluctance among people to get help, and poor access to mental healthcare facilities