New Delhi: 18 trains cancelled, seven rescheduled due to fog
It was a cold, foggy Sunday morning in New Delhi with the minimum temperature recorded at 6.4 degrees Celsius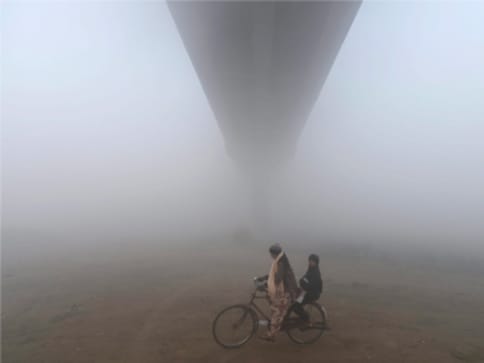 New Delhi: It was a cold, foggy Sunday morning in the national capital with the minimum temperature recorded at 6.4 degrees Celsius, three notches below the season's average.
Poor visibility due to dense fog led to the cancellation of 18 trains. "A total of 18 trains were cancelled while seven were rescheduled. Forty-three trains were running late from their normal timing," according to Northern Railway.
The India Meteorological Department (IMD) said the visibility had plummeted to 100 metres on early Sunday morning.
The day ahead is likely to be clear with the maximum temperature likely to hover around 21 degrees Celsius. The humidity at 8.30 am was 100 per cent.
Saturday's maximum and minimum temperature were recorded at 18 and 8.2 degrees Celsius respectively.
Photos
Japan's Fumio Kishida emphasised India's importance for a free Indo-Pacific region during his talks with Prime Minister Narendra Modi. The Japanese prime minister is on his second visit to the country where the two sides will also talk about the G20 and G7 summits
Photos
Japanese Prime Minister Fumio Kishida visited India's capital New Delhi on Monday. Both sides held diplomatic talks aimed at boosting India-Japan global strategic partnership. Prime Minister Narendra Modi and his Japanese counterpart were also captured savouring Indian snacks