Netaji Subhas Chandra Bose's family says history of Independence movement in India has been distorted
Bose had gone missing in 1945 and some of his family members have rejected the theory that he had died in a plane crash in Taihoku in Taiwan on 18 August that year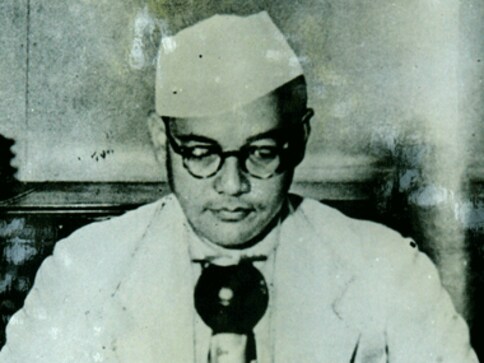 Kolkata: The family members of Netaji Subhas Chandra Bose on Thursday alleged that the history of Indian independence movement has been "distorted" and rectification should be done for proper documentation of his role in it.
"The history of India's independence has not been written properly and there has been distortions. We feel that the role of Netaji Subhas Chandra Bose and the Indian National Army (INA) has not been properly portrayed. We feel that the present government at the Centre should rectify the distortions in various published accounts of Indian freedom movement and the role of Netaji and INA should be properly documented," Chandra Kumar Bose, grandnephew of the nationalist leader, told reporters in Kolkata.
Bose, who is the vice-president of West Bengal unit of BJP, said "There should be proper examination of all theories on Netaji's disappearance which have been in circulation with a view to arrive at a logical conclusion."
Bose who along with other members of the leader's family such as Chitra Ghosh and Abhijit Roy, Netaji's niece and grandnephew respectively, demanded that the central government should take effective measures to unravel the mystery surrounding Netaji's disappearance.
"We thank the government for declassifying all files pertaining to Netaji on 23 January, 2016. But not much has been unearthed since that decision was taken.
"We feel that a high powered special investigation team should be formed to scrutinize all documents that are released and prepare a report to be placed in both houses of Parliament," he said.
Netaji had gone missing in 1945 and some of his family members have rejected the theory that he had died in a plane crash in Taihoku in Taiwan on 18 August that year.
Last year on 23 January, Netaji's 119th birth anniversary, 100 secret files were made public by Prime Minister Narendra Modi.
Politics
On eight years of the Narendra Modi government in power, the Manipur chief minister N Biren Singh told News18 that he would give it full marks and also praised the prime minister for taking a deep interest in the affairs and cultures of the Northeast
India
From Amit Shah to Sushma Swaraj, let's take a closer look at eight powerful leaders who have ably assisted the prime minister in his endeavour
Politics
Like the BJP, the Congress too just concluded a conclave of its senior leaders called 'Chintan Shivir'— coincidentally also in Rajasthan, at Udaipur