Nepal's incoming communist govt has ominous portents for India; patronising attitude must be shed to offset Chinese influence
In political terms, India must shed its reservations and befriend the communists in Nepal wholeheartedly. It is time it reconciled with ground realities.
The news from across the border in Nepal is undoubtedly disconcerting for India unless it adapts to new circumstances speedily and effectively.
That the country's Left alliance – forged between the Communist Party of Nepal-United Marxist Leninist and the CPN-Marxist Centre – has won a majority of seats in the recent Parliamentary elections and is expected to form the next government is seemingly good news for China, which has close links with them, to the detriment of India.
It is in fact quite on the cards that the two Left parties would eventually merge, strengthening the Leftists further.
The centrist Nepali Congress party of Prime Minister Sher Bahadur Deuba, who heads a loose alliance that includes the pro-India Madhesi parties from Nepal's southern plains and former royalists, has been virtually mauled.
Evidently, the open Indian support to the Madhesis at the height of the blockade organised by them which bled Nepal considerably a couple of years ago hurt the common man in Nepal grievously. It was a characteristic misstep that India took which it is ruing now.
Landlocked as Nepal is, it would be foolhardy for it to rub India on the wrong side too hard but the cold reality is that there is no love lost between Nepal's Left parties and India. Some of that antagonism has now rubbed off on the people at large.
If the new government is formed with KP Oli at the helm, as seems likely, this country can hardly forget that the last time he was prime minister his relations with India were conspicuously strained.
Some mending of fences can surely not be ruled out but below the surface, there would predictably be distrust and suspicion of each other's intentions.
What has harmed India's interests in Nepal is that this country is perceived to be persisting in its big brotherly attitude. The victory of the Left is an indication that India's patronising attitude has not gone down well with people at large. That it was a major electoral plank of the Communists speaks for itself.
Indian political leaders and bureaucrats have been rubbing it in perpetually that Nepal cannot do without India and that any flexing of muscles by a Nepalese government would be suicidal for them. It has reached a stage where this may not be said explicitly but it is perceived nevertheless.
That this has hurt the pride of the Nepalis who look upon India as a neo-colonial power breathing down their neck, is an albatross that India will have to wear around its neck for a long time. It will always be a reminder that the patronising attitude has done a lot of harm to India.
China, which has always been nibbling at India's influence in the region must be grinning from ear to ear at the indiscretions of the Indian powers-that-be.
It had feared that with a BJP government at the helm in India, the psyche of Hindu solidarity would bring the two countries closer. However, that hope, to China's delight, has been belied for various reasons.
That China has been assiduously wooing Kathmandu has been all too clear but that the people of Nepal would turn away from India through the democratic process was not anticipated. Clearly, Indian foreign policy has been outsmarted by China in Nepal.
One can only hope that the Nepalese people would realise in due course that China is a slippery ally. The manner in which Pakistan is sinking into deep debt on the construction of the China-Pakistan Economic Corridor, it would be too late for Islamabad to realise the price it would need to pay for its friendship with the insidious 'Chinese dragon'.
Nepal too would be lured by short-term gains and long-term debts which would plunge the country into huge financial difficulties if it does not control the Chinese machinations.
The Maldivians are getting inextricably linked to Chinese strategic designs while the Sri Lankans have been inviting investment from Beijing with a little more caution but are getting sucked into the Chinese vortex slowly but surely.
That the Narendra Modi government in India is alive to Chinese designs is borne out by the axis that India is forming with the United States, Japan, and Australia to counter China, but any action to beat the Chinese at their own game would need to be consistent and cleverly played.
On Nepal, the first task for India would be to drop the patronising attitude and to genuinely help that country to not require to depend heavily on Chinese investment and largesse. India has in the past done much in terms of large projects to harness energy. More Indian projects to generate local employment may be in order.
Instead of insulating Nepal from regional forums, India would do well to encourage them to join such fora and to assert their influence as equal partners in the quest for growth and development.
In political terms, India must shed its reservations and befriend the communists in Nepal wholeheartedly. It is time we reconcile with ground realities.
World
Nyingchi is a prefecture-level city in Tibet that is adjacent to the Arunachal Pradesh border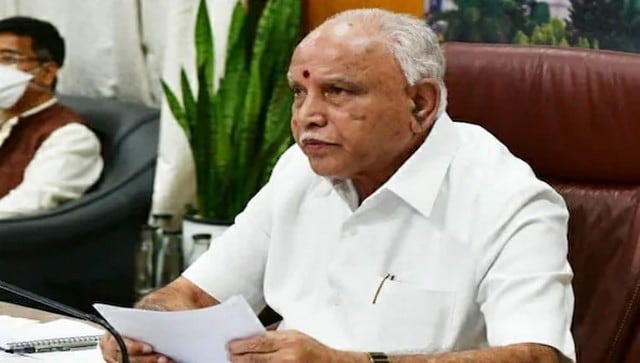 Politics
The 78-year-old Yediyurappa belongs to the older generation of politicians who started their service to the public as a teenager (in his case with the Rashtriya Swayamsevak Sangh) and did not hail from either a political or an affluent family
India
Bernie Sanders, Jeremy Corbyn and their ideological masters China have successfully planted five myths about socialism and Communism in the minds of the impressionable