Nelson Mandela Day: António Guterres vows to continue quest for better future on 102nd birth anniversary of anti-Apartheid icon
Mandela had dedicated his life fighting for human rights and he believed that everyone has the potential to make a difference in their communities for the world to be a better place.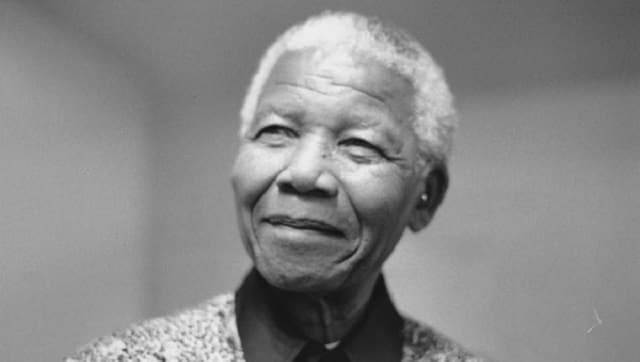 Nelson Mandela International Day is being observed every year on 18 July to commemorate the birthday of South Africa's first black President. Nelson Mandela, a Nobel Prize winner and anti-Apartheid icon, was born in the year 1918.
Mandela had dedicated his life fighting for human rights and he believed that everyone has the potential to make a difference in their communities for the world to be a better place.
In November 2009, the United Nations General Assembly (UNGA) declared 18 July as Nelson Mandela International Day in recognition of his contribution to freedom, justice and democracy. The UNGA passed a resolution paying tribute to his values, dedication to conflict resolution, fight for racial inequalities and protection of human rights.
Mandela was the architect of South Africa's freedom struggle, he is affectionately called Madiba in the local community. He had spent 27 years in prison and later served as the independent nation's first president. He would have turned 102 this year.
As per a report by Forbes, the organisers of Mandela Day 2020 encourage everyone to be active citizens within their communities to help change the world for the better. It can be a small gesture such as donating blood, cleaning up a park, giving money for a good cause, protecting others from COVID-19 by wearing a mask.
It can also mean something larger like organising a day of action, helping fight poverty and homelessness, combating systemic racism and helping ensure election are fair.
Many world leaders and organisations paid their tribute to Nelson Mandela today.
United Nations shared a video of Nelson Mandela and wrote, "On Saturday's #MandelaDay & every day, Nelson Mandela's words inspire us to "ensure that democracy, peace & prosperity prevail everywhere."
United Nations Secretary General Antonio Guterres shared an audio message and said, Nelson Mandela reminded that "as long as poverty, injustice and gross inequality persist in our world, none of us can truly rest."
The office of South Africa's president will be donating blankets to the temporary shelter at the Lucas van der Berg Sports Ground on Nelson Mandela Day 2020.
Canada's Prime Minister Justin Trudeau posted about Nelson Mandela's "historic" visit to the country four months after his release from the prison. "A symbol of liberation and freedom, his struggle to advance human rights and fight injustice is one that inspires people to this day," the Canadian PM wrote.
The Nobel Prize body said Nelson Mandela was a man who believed in human rights for all. "South Africa's first black president, 'Madiba', as he was affectionately known, is among the great heroes of history. Born #OTD in 1918 he was awarded the 1993 Nobel Peace Prize," read the Twitter post.
Here are 5 inspirational quotes by Nelson Mandela
I learned that courage was not the absence of fear, but the triumph over it. The brave man is not he who does not feel afraid, but he who conquers that fear.
Difficulties break some men but make others. No axe is sharp enough to cut the soul of a sinner who keeps on trying, one armed with the hope that he will rise even in the end.
Real leaders must be ready to sacrifice all for the freedom of their people.
Everyone can rise above their circumstances and achieve success if they are dedicated to and passionate about what they do.
A good leader can engage in a debate frankly and thoroughly, knowing that at the end he and the other side must be closer, and thus emerge stronger. You don't have that idea when you are arrogant, superficial, and uninformed.
Explainers
Swedish inventor Alfred Nobel, after a life and career intimately linked with death and destruction, announced the establishment of five Nobel prizes from his massive estate in his will. Let's examine the self-serving origins of the prize and the blunders by those choosing winners
World
"I had grown up as the secret extra-marital son of Sune Bergstrom," Paabo wrote in his memoir, adding that he had "only occasionally" seen his father as an adult
World
The Royal Swedish Academy of Sciences decided to award the trio for their "experiments with entangled photons, establishing the violation of Bell inequalities and pioneering quantum information of science"