CBSE shatters dreams of many MBBS aspirants with sudden, arbitrary changes to NEET 2018 rules, but does it care?
The new rules introduced in the National Eligibility cum Entrance Test (NEET) 2018 shows how the authorities don't care much about safeguarding student's interests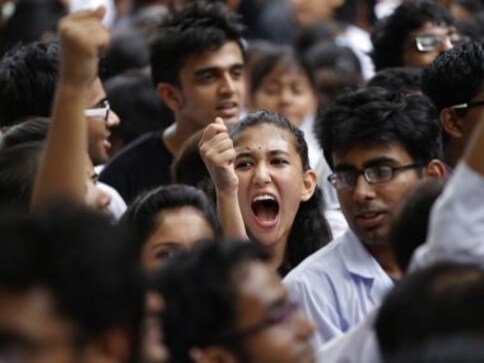 "It ends my dream of becoming a doctor. The **** Medical Council of India (MCI) is responsible for everything. They are responsible if I don't wake up the next day," said a chilling comment of a student on our Q&A platform.
As we scampered to talk to him and calm him down, the outrage over the new set of rules for the National Eligibility cum Entrance Test (NEET), conducted by CBSE (and approved by MCI), only grew.
At times, it's heart-breaking to be a counsellor. The NEET notification that every MBBS aspirant looks forward to is finally up after a prolonged delay, and it comes with many unpleasant rules that may cause immense trauma and is likely to crush many dreams.
Rule I. Students with biology/biotechnology as an additional subject can't participate
A student called four times within the hour. He has taken biology as an additional subject in Class XII. He studies and takes the biology exam like any other student. He has been in Kota for two years now, preparing for the NEET. However, the NEET notification disqualified all students who have taken biology/biotechnology as an additional subject. The boy is heart-broken and was crying on the other end. But CBSE doesn't have a heart.
Rule II. NIOS students are disqualified from NEET
They have gone ahead and implemented the threat. Despite all the promises that the Ministry of Human Resources and Development (MHRD) made, MCI went ahead and executed a change in the rules which disqualified students from the National Institute of Open Schooling (NIOS) to participate in NEET with immediate effect. And with that, the objective of NIOS to supplement mainstream education and enable working people to study and aspire went up in smoke.
NIOS claims to be the largest open schooling system in the world with about 2.7 million students currently enrolled in 3,500+ study centres. More than four million students are certified by NIOS. The NEET notification trashes the very idea of establishing NIOS. The argument is that the sciences need practical exams. But if that is the case, why did NIOS even offer Biology or sciences as a subject? Besides, they also have 20 percent marks for practicals, which they complete properly in a regular school. Had they been told two years earlier, they may not have opted for the course. It is a crime to tell them that they can't participate after finishing the course.
Rule III. Age limit re-introduced
The MCI has re-introduced age limit to take part in NEET exams, limiting it to 25 years. And this may lead to a protracted legal battle. Each of these rules is meant to disqualify. They exclude rather than include. And since they are implemented with immediate effect, they crush hopes all of a sudden.
Apathy towards students not new
Very recently, for an exam, it was prescribed that boys must use their right thumb impression and girls use left thumb impression. One student called us on our helpline and cried saying "Sir, I don't have a thumb in my right hand. What should I do?". We took up the issue with the authorities and modified the rule to either thumb. But lo and behold, the current AIIMS examination makes the same mistake, all over again.
The apathy towards students is nothing new. During the year, the National Aptitude Test in Architecture (NATA) application made Aadhaar Mandatory without giving a solution to students from Assam, Meghalaya, and Jammu and Kashmir who do not have an Aadhaar ID. When Careers360 took up the issue, TCS which handles the NATA exam responded: "Thanks for contacting TCS iON Digital Learning Hub. You can fill in default value as 00000000000 in the place of Aadhar card number".
The question that begs an answer is whether or not the student is ever considered when framing rules?
Doesn't the student deserve better planning? Can rules be framed that have a retrospective effect in harming student interests?
CBSE, are you listening?
Maheshwer Peri is the founder of Careers360.com.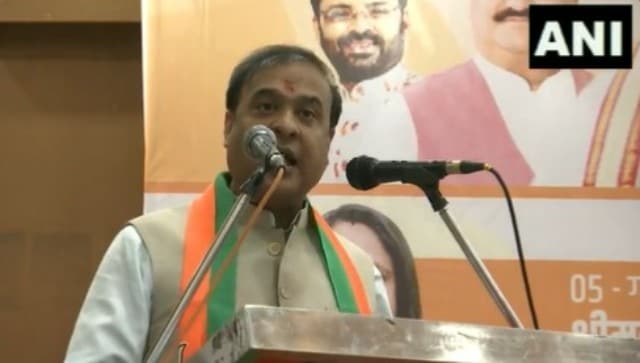 India
Meanwhile, the Assam government has announced Rs 5 lakh with each to the next of kin of the six deceased persons, who died in the firing incident
India
This comes after the firing incident at Mukroh in which 5 local villagers and a forest guard from Assam lost their lives
India
The Assam Petroleum Mazdoor Union (APMU) sent letters to all PSU oil marketing companies, including IOC, HPCL and BPCL, informing them about its decision to not load fuel in tankers