NEET 2017: Parties seeking Tamil Nadu's exemption from entrance test is condemnable, says Puthiya Tamizhagam
Puthiya Tamizhagam on Saturday criticised them for seeking an exemption to the state from the NEET test, instead of preparing students to take it to come on the merit list.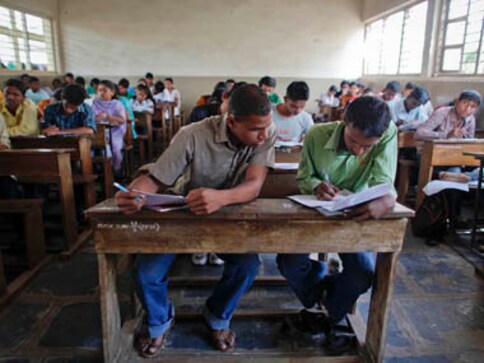 Coimbatore: Differing with other parties on the NEET issue, Puthiya Tamizhagam on Saturday criticised them for seeking exemption to the state from the test, instead of preparing students to take it to come on the merit list.
"Tamil Nadu students are on par with students across India and are capable of succeeding in the NEET. Parties should take steps to prepare the students so that they also come in the merit list," PT leader Dr K Krishnasamy told reporters.
On the argument by political parties that rural and urban poor and students from oppressed castes would be affected, Krishnasamy, a former MLA and a doctor, pointed out that in the last 10 years, 30,000 students had joined the medical stream in Tamil Nadu, of whom only 300 were from rural areas.
Stating that there are nearly 6,500 seats in government and private colleges in Tamil Nadu, he said students from the state can get at least 85 percent of them on merit by appearing in the National Entrance cum Eligibility Test(NEET).
Political parties, without going into details of the admission process, were blaming the ruling party and BJP at the Centre, he said, adding that state ministers were needlessly going to Delhi to seek exemption for the state from NEET.
He said Puthiya Tamizhagam would stage demonstrations in all district headquarters on 1 August, seeking selection of students based on NEET score.
Krishnasamy said the state government's move to bring in ordinance in this regard was not the solution to this problem, as students are mentally upset over whether they will be able to join the medical course, as all other states have started counselling with a deadline of 1 August.
The AIADMK, DMK and other parties in the state have been opposing NEET, saying state board students, especially from rural areas, would find it difficult to compete with CBSE students.
India
The registration process for Round 1 will start on 19 January and will end on 24 January, 2022.
India
The total number of COVID-19 cases in Tamil Nadu reported so far to 29,15,948 and the death toll to 36,967
India
IAS Supriya Sahu, who is the Additional Chief Secretary of Environmental Climate Change and Forests, shared the video on her Twitter account.