Nearly 60 hospitals likely to be empanelled under Ayushman Bharat scheme despite AAP govt's objections
Close to 60 hospitals in Delhi may soon be empanelled under the Centre's Ayushman Bharat-National Health Protection Mission.
Close to 60 hospitals in Delhi may soon be empanelled under the Centre's Ayushman Bharat-National Health Protection Mission (AB-NHPM) to offer portability to the poorest 40 percent Indians who are entitled to health benefits under the scheme.
AB-NHPM, which offers a financial cover of Rs 5 lakh per family to more than 10.7 crore poor families as per the Socio-Economic Caste Census, was launched in 30 states on 23 September. Delhi is one of the states along with Odisha, Punjab, Kerala and Telangana, which has not yet agreed to be part of it.
Delhi chief minister Arvind Kejriwal tweeted last week that the scheme is only a "PR exercise" by the Narendra Modi government. He also said that it will cover only a miniscule population — six lakh out of 50 lakh families in Delhi, according to PTI.
But the National Health Agency (NHA), the nodal body for implementation of AB-NHPM, is devising a method through which people who are entitled to avail hospitalisation services under the scheme are not deprived of them in the capital city.
"About 57 hospitals have approached us, saying they want to get empanelled, please find a way out for us," said Dr Dinesh Arora, Deputy Chief Executive Officer, NHA.
He added that if the Delhi government doesn't want to be a part of AY-NHPM, the government will find a way out to ensure that the beneficiaries can get free treatment in the city as well.
Delhi has a large number of people from the neighbouring states. All the states surrounding Delhi are part of the scheme. If Delhi hospitals are empanelled under the scheme, the people who are eligible to get benefits under it will not have to travel all the way back to their states to get treatment. They will be able to get services in the empanelled Delhi hospitals as well.
"Either NHA can start empanelling hospitals in Delhi or any of the neighbouring states can empanel Delhi hospitals to offer portability," said Dr Arora.
In less than a week, more than 13,000 claims worth Rs 25 crore are already submitted across the country in AB-NHPM. The maximum numbers of admissions are for complicated cataract and root canal treatments which require hospitalisation. This is followed by enteric fever and normal delivery.
A big challenge for NHA is also to ensure that quality treatment is offered in the growing network of hospitals under its fold. To check that, the NHA confirmed that for the first time in any health scheme, hospitals can also be tried under the Indian Penal Code (IPC) and Code of Criminal Procedure (CrPc) for repeated offences.
One of the methods devised to check if the hospitals are providing quality treatment is to clear their claims after a gap of 15 days from the claims submission. Re-hospitalisation within this period will be an indicator for checking what quality of treatment the patient is receiving.
"On first offence, five-times the package cost will be recovered from the hospitals. For the second offence, the hospitals will be suspended from the scheme for six months. Third offence would invite blacklisting. And for the fourth offense, IPC and CrPc provisions will be applied on the hospitals," said Dr Arora.
So far, the agency has received total 27,000 applications for hospital empanelment (for both public and private), out of which 13,272 have been accepted.
Photos
Beautiful and colourful flowers take centre stage at Rashtrapati Bhavan's Mughal Garden, which has now been renamed to Amrit Udyan by the Centre. Open to visitors until 26 March, the floral festival features a multitude of flowers such as roses, tulips, daffodils and other ornamental ones
Opinion
This visit gives impetus to India-Egypt ties where the latter's dual identity as an Afro-Arab nation could be leveraged by New Delhi towards further expanding and deepening engagement with Cairo in the months and years to come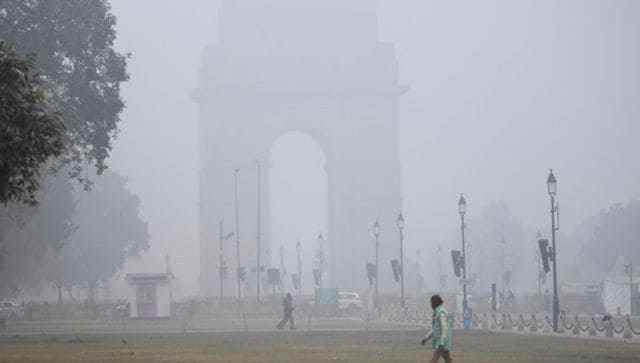 India
India Meteorological Department on Monday said that two western disturbances in quick succession are likely to affect northwest India on 18 January and 20 January, as a result, cold wave conditions over northwest India are likely to abate from 19 January