Nearly 40% adolescent girls in India lack access to education, majority forced to stay at home: NCPCR report
The NCPCR report suggests that while most adolescent boys are unable to attend school because they are in all likeliness working, a majority of the girl children are not getting school education because they are either forced to stay at home or engaged in begging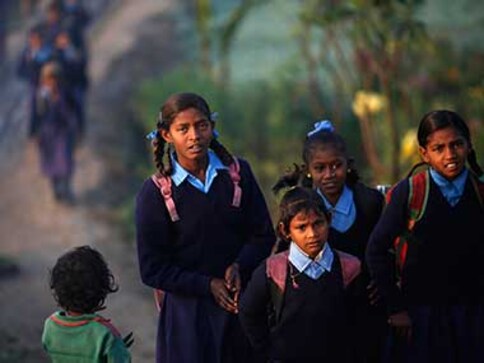 A majority of Indian adolescent girls are not attending any educational institution, and it's not because they are working, but because they are either forced to do household duties, are dependent or engaged in begging, suggests a recent report by the National Commission for Protection of Child Rights' (NCPCR).
The report has now raised questions over the success of Prime Minister Narendra Modi's three-year-old ambitious programme, Beti Bachao, Beti Padhao, which sought to address gender imbalance and discrimination against the girl child, the state of girl's education in the country remains bleak.
The NCPCR report states that around 39.4 percent of adolescent girls in the 15-18 age group are not attending any educational institution, and a vast majority — around 65 percent — of them are "either engaged in household activities, are dependents, or, are engaged in begging, etc".
The total number of out-of-school boys stands at 35 percent, of whom 33.4 percent of the out-of-school boys are non-workers, said News18, while referring to the study.
What this essentially suggests is while most adolescent boys are unable to attend school because they are in all likeliness working, a majority of the girl children are not getting school education because they are either forced to stay at home or engaged in begging, a finding which is a complete contrast to popular belief.
Additionally, around 2.5 crore children, especially adolescent girls, are not involved in any of the schemes run by the government, according to this India Today report.
The Rajiv Gandhi Scheme for Empowerment of Adolescent Girls is the only scheme at present that provisions vocational as well as skill development of out-of-school adolescent girls, added the report.
When Modi launched the Beti Bachao, Beti Padhao scheme in January 2015, the objectives of this initiative were the prevention of gender-biased sex-selective elimination, ensuring survival and protection of the girl child and ensuring education and participation of the girl child.
However, the scheme has not been able to bring any positive outcome in terms of increasing enrolment rate of adolescent girls in the country.
"Adolescent Girls in India are especially disadvantaged given their low enrolment rate and educational attainment levels. They are among the most economically vulnerable groups who typically lack access to financial capital and have more limited opportunities to gain the education, knowledge, and skills that can lead to economic advancement," said the NCPCR report.
The eleventh Annual Status of Education Report (ASER 2016) released in New Delhi on 18 January 2017, by Pratham Education Foundation had revealed similar findings.
The report had said that in some Indian states the proportion of girls (age group 11-14) out-of-school remained greater than 8 percent. These states were Rajasthan (9.7 percent) and Uttar Pradesh (9.9 percent). Joining them in 2016 was Madhya Pradesh (8.5 percent).
In September 2017, The Times of India had reported that 8.4 crore children in the country didn't attend school at all. Contrary to popular belief that children don't go to school because they are forced to work, the Census data had shown that just 19 percent of them were forced to work.
Recently, another analysis had found that out-of-school children in Asia had a negative impact on GDP growth, The Hindu Business Line Reported.
India's annual loss of GDP due to out-of-school children could up to 0.30 percent, or worth $6.79 billion, the report had said.
India
On 25 November, Ravindra Jadeja conducted a road show to campaign for his spouse Rivaba.
First Cricket News
''Extremely delighted & proud to receive the Guinness World Record for the largest attendance at a T20 match when 101,566 people witnessed the epic IPL final at @GCAMotera's magnificent Narendra Modi Stadium on 29 May 2022. A big thanks to our fans for making this possible,'' Shah tweeted.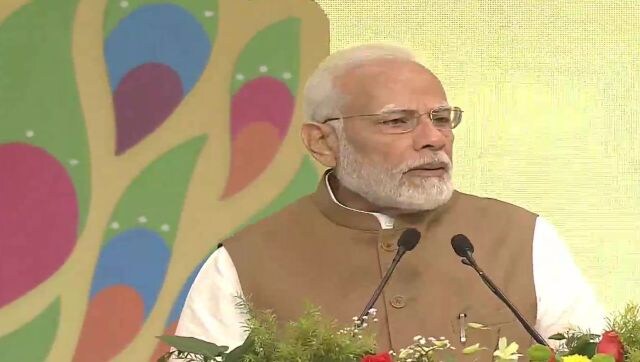 India
In September, PM Modi's carcade stopped to make way for an ambulance en route to Gandhinagar from Ahmedabad