NDTV India ban: Modi govt's decision indefensible; media must look beyond TRPs
What if the accusations against NDTV India do turn out to be true, then will the many in the media own up to it and apologise?
There are four critical points that need to be made on the NDTV hullabaloo: the government's decision to take NDTV India "off air" was erroneous, the government's defense on Saturday was unconvincing, the reaction by the media to this decision is overblown and dramatic and the media coverage on terror attacks is very often insensitive and thoughtless. All four are true and need to be measured in when engaging in a debate on this.
First things first, the government's decision to ban NDTV India is indefensible. It sets a very wrong example, and even if one assumes the intention of this government is right, the power itself is highly discretionary. It very likely will become another political tool in the future if it's not strongly resisted today. It's also not about how earlier governments handled this issue in the past. Two wrongs do not make a right. The government, it seems, wanted to make an issue of public security, but in turn it has become a raging controversy on press freedom.
Secondly, in its defense on Saturday, the I&B Minister raised two fair questions on Twitter: "Isn't showing anti-terror ops in broad day light a more serious threat to our country" and "whether security of the nation or TRPs are more important?"
Isn't showing anti-terror ops live in broad day light a more serious threat to country? people know which is a serious concern. 2

— M Venkaiah Naidu (@MVenkaiahNaidu) November 5, 2016
Its time to ponder if security of the nation is important or TRPs -television rating points of tv channels.

— M Venkaiah Naidu (@MVenkaiahNaidu) November 5, 2016
What is still unclear though is that why did the government have to single out NDTV India when others may have similarly "violated some norm" or "shown lack or restraint"? Was NDTV India's coverage was so reprehensible and so different from others that the government had to take this retrograde step? Did NDTV India really disclose and reveal sensitive details that caused or could have caused harm to the public? If so, then what were these? Why can't the government spell out this information clearly to the public? How did NDTV India fail to follow the guidelines as laid out by the government? Even if it did, do the new rules match up to international standards of press freedom? These are hard questions, but none of which were answered. Instead the minister quipped that he is "happy that countrymen broadly supported government's decision on NDTV India".
This smacks of clear politicking and something that completely makes you want to tune off from this government. In its desire to take the higher moral position, it has managed to create a huge political snowball for itself. Its ability to indulge in self-defeating tactics is unrivalled and unparalleled. Strangely or otherwise, the only credible opposition to this government is itself.
Thirdly, the media and many well-meaning journalists are understandably furious and have shown no qualms in showing their displeasure. But there is no doubt to the casual viewer that they have gone overboard. We are not Pakistan, this is not being done to test media's unity and no fundamental rights are being curbed upon.
All of these are prominent journalists, but they need to accept that they hyperbolise and misrepresent the facts when they use the term "emergency" to define every other political transgression. NDTV India wasn't asked to go "off air" because it published material against the party in power, but because it allegedly "revealed information on the ammunition stockpiled in the airbase which was likely to be used by terrorists or their handlers". And that is a huge difference. In no stretch of imagination is this similar to what happened during the emergency, but then no other word signifies misery and attracts sympathy as much as "emergency".
This raises another critical issue. What if the accusations against NDTV India do turn out to be true, then will the many in the media own up to it and apologise? Should it still give the government power to penalise NDTV India? If so, then how does the government do it? But what do you do when one has already assumed that there was no wrong that that was committed.
And lastly, it is also true that some of the media coverage during a terror attack is horrendous at best. It does sensationalise when the broadcast should be moderate and objective. It can be utterly tactless in its pursuit to outdo its competitor for that "exclusive byte or coverage". If you compare Indian broadcast with that of Europe or United States, it's not as distasteful and disrespectful to victims, their families or generally to the viewers.
In essence, one can stand in support of the media arguing for press freedom while disagreeing on the intensity of the outrage. Or one can support the government for its intention to penalise what may have been "irresponsible and unrestrained coverage" while countering its desire to force a ban on a TV channel.
Undoubtedly, it is a slippery slope but neither side is willing to have a meaningful discussion.
Find latest and upcoming tech gadgets online on Tech2 Gadgets. Get technology news, gadgets reviews & ratings. Popular gadgets including laptop, tablet and mobile specifications, features, prices, comparison.
India
This will be the prime minister's seventh address to the nation since he announced a country-wide lockdown in March to curtail the spread of COVID-19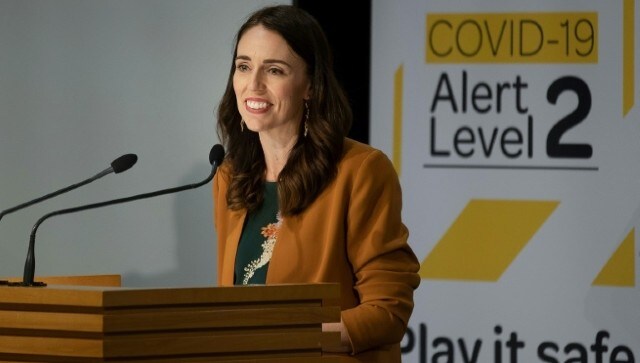 World
In a hectic first term, Ardern faced New Zealand's worst terror attack, a deadly volcanic eruption, the country's deepest recession in more than 30 years, and the shared global threat of the COVID-19 pandemic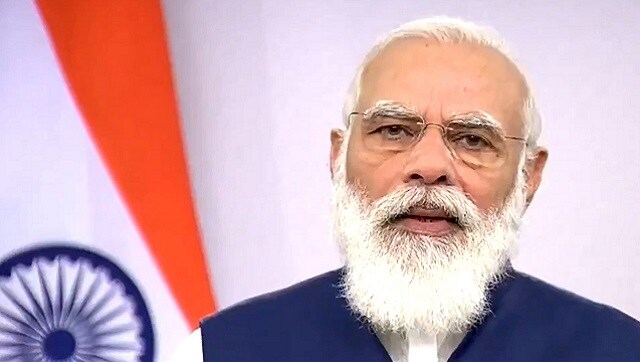 India
Narendra Modi to address nation LATEST Updatess:Addressing the nation over Covid-19 crisis, Prime Minister Narendra Modi Tuesday said that the lockdown may have been lifted in the country but warned saying that the "virus is still out there"