NDA government to seek trust vote in state Assembly on Friday
NDA government in Bihar will seek trust vote in the state assembly on Friday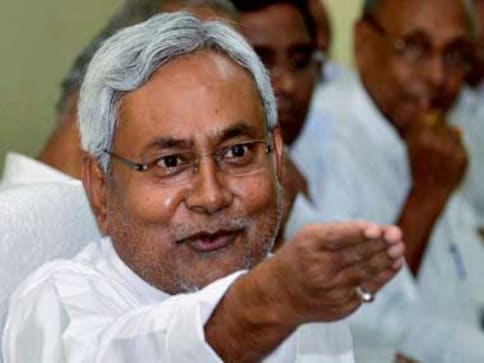 The new Nitish Kumar-led NDA government in Bihar will seek trust vote in the state assembly on Friday.  "A one-day special session of the Bihar Assembly has been convened to Friday in which the new government will seek trust vote," Principal Secretary, Cabinet Coordination Department, Brajesh Mehrotra told reporters.
Mehrotra said two agendas have been set for the session after a brief meeting of the state Cabinet comprising Chief Minister Nitish Kumar and his deputy Sushil Kumar Modi.
The first agenda was to cancel the decision of the previous grand alliance government to call a five-day Monsoon Session of the two Houses from 28 July to 3 August.
"The second agenda was to convene a one-day special session of the assembly tomorrow to take up the trust vote," he said.
Governor Keshari Nath Tripathi has asked the CM to take trust vote within two days of swearing-in.
The Nitish Kumar government has the support of 132 MLAs which included 71 members of JD(U) besides 53 of BJP, RLSP 2, LJP 2, HAM 1 and Independent 3.
In the 243-member Bihar house the magic figure is 122. Friday 's session is likely to be a stormy one
considering the belligerent mood displayed by the RJD which said it was not given a chance to form government despite being the single-largest party.
The RJD has claimed the support of 27 Congress MLAs, 2 CPI-ML legislators and some Independents.
RJD leaders also claimed many JD(U) MLAs, who won the 2015 Bihar Assembly polls against the BJP, would cross over to them during tomorrow's trust vote.
Politics
Ahead of the Punjab Assembly elections, the new party formed by former Chief Minister Amarinder Singh received the symbol of 'hockey stick and ball'
India
Electorally and in Parliament, the Modi government is almost unassailable
India
Our 'eminent' historians and social scientists argue that the nature of history is static and there is not enough new evidence that could warrant the rewriting or revision of history and history textbooks