NCRB releases 2016 crime report: Why we need to steer clear of 'crime capital,' 'rape capital' labels in headlines
While we go about mining NCRB data for trends on crime, we would do ourselves and law enforcement agencies a favour if we steer clear of misleading labels for cities and states.
The National Crime Records Bureau's (NCRB) recently-released 'Crime in India' report for 2016 has been followed by a flurry of news articles shedding light on various dimensions of it. Several of the news reports have given places monikers such as 'rape capital,' 'crime capital' (Delhi) and 'hotbed of criminals' (Kerala) based on registration of crimes. But although such phrases can make for eye-catching headlines, they tend to mislead more than inform.
Of course, there is no doubt that data on registration of crimes serves an important purpose — to get a sense of the extent of criminal activity (or allegations of criminal activity) in a particular jurisdiction. But data is prone to varying interpretations, and statements based on data often ignore how the numbers are arrived at.
For instance, if we go by registration of crimes by law enforcement authorities, Sweden recorded as many as thirty times the number of offences as India, as pointed out by this BBC report. Further, Sweden and New Zealand have among the highest rates of rape cases in the world, as per an analysis by the United Nations Office on Drugs and Crime (UNODC). While Sweden recorded 40.6 incidents of rape per 1,00,000 population, India reported 1.7 incidents per 1,00,000 population. Can this data be cited to claim that India is less prone to crime and safer for women than Sweden? That would be quite a stretch.
The above argument was an extreme one meant to highlight the broader point. But there are similar, less dramatic examples closer home. For instance, in 2007, actor Amitabh Bachchan had been the subject of much criticism after he appeared in an advertisement for the Uttar Pradesh government proclaiming 'UP mein hai dum, kyunki jurm yahan hai kam.'  That advertisement was based on data by the NCRB. Again, Uttar Pradesh is not exactly known for being an exemplar of law and order, but statistics may not necessarily reflect this.
At an international level, these statistics can be further complicated because legal positions on what constitutes a crime differ widely between countries. For instance, cow slaughter is legal in many countries in the world, but is illegal in most of India. On the other hand, marital rape is a crime in many countries, but is not defined as such in India. But even within the country, different legal positions can affect statistics. For example, Maharashtra invokes the stringent Maharashtra Control of Organised Crime Act (MCOCA) against sand miners, while Tamil Nadu files cases under the Mines and Minerals Act for the same act.
However, the problem is not just one involving statistics and questionable advertisements. Depending on how the figures are interpreted, the police can be motivated to either register or not register criminal cases when victims approach them with a complaint. As it is, the police force in India is severely understaffed. India's ratio of police personnel to public is a mere 138 per one lakh population, the fifth lowest among 71 countries surveyed by the UNODC, as reported by the Economic Times. This acts as a huge motivator for the police to register fewer cases, in order to keep its own workload relatively manageable. Over and above that, if cities or states are labelled as 'crime capital' or 'unsafe' based on the number of FIRs, then it only has the effect of accentuating the pressure on the law enforcement agencies.
A major success of the civil society agitation after the Delhi gangrape of 16 December, 2012 was the emphasis laid on the police registering cases and not turning away victims who come to them with a complaint. From 2011 to 2012, there was a 3 percent increase in reported cases of rape in India, as per an analysis by Factly. However, from 2012 to 2013, the corresponding figure was 35 percent. It would be difficult not to attribute this increase at least partly to increased public awareness and increased alacrity on the part of the police towards responding to sexual crimes.
So, while we go about mining data for trends on crime in the country, we would do ourselves and law enforcement agencies a favour if we steer clear of misleading labels for cities and states.
Explainers
Researchers in China have successfully powered unmanned aerial vehicles via high-energy laser beams in an experiment. Here's how they did it and why some remain sceptical of the technology
Explainers
Alexanda Kotey was part of a four-member jihadist cell dubbed the 'Beatles' by captives due to their British accents. Now, a daughter of his victim is crying foul after records show he is no longer in federal custody. Prison officials confirmed the development but did not elaborate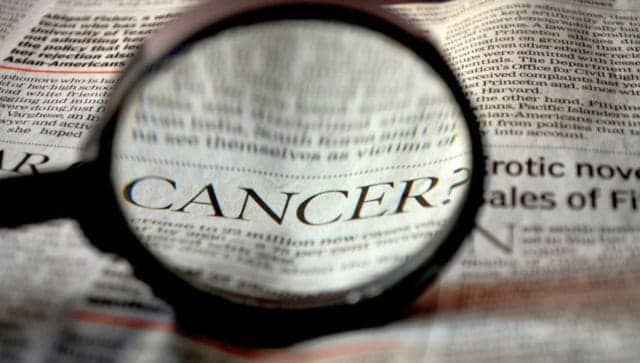 Explainers
Researchers said 3.8 million lives were saved over the past three decades –  with twice as many deaths averted in men than in women. The study put the mortality decline down due to a decrease in smoking as well as improved cancer detection and treatment