Navy plans to equip warships with European sonar systems
Navy officials said that Atlas Elektronik is the lowest bidder and the defence ministry has to take a final decision on the inking of the deal.
New Delhi: Seeking to strengthen its anti-submarine warfare capabilities, the Indian Navy is planning to equip its indigenous Delhi class and Russian-origin Talwar class warships with sonar systems developed by European firm Atlas Elektronik.
Navy officials said the firm is the lowest bidder and the defence ministry has to take a final decision on the inking of the deal.
"Atlas Elektronik has won the competition for the ATAS, which will equip the Delhi and Talwar class ships initially and subsequently be manufactured in India under cooperation with Bharat Electronics Limited," Atlas Elektronik's India head Khalil Rahman said in New Delhi today.
He said the first six systems will be manufactured at the company's facilities and the follow-on batches would be manufactured in Indian under the Transfer of Technology (ToT) arrangement with Indian public sector unit.
Rahman said an ATAS is necessary for detection of submarines and torpedoes and in today's underwater warfare environment the determining advantage is to detect a submarine beyond the weapon range (of the submarine), thereby denying offensive capability.
"The Indian Navy's ATAS project is therefore a key element of the strategy to secure Indian waters. The project is destined to be rolled out to various classes of ships including Delhi, Talwar, Kamorta, Shivalik and Kolkata," he said.
Company officials said the towed array sonar provided by ATLAS permits observation of the sea space at ranges considerably above 60 kilometers, depending on the propagation conditions of the water. This gives the sonar an operational range that by far exceeds that of radars and the weapons range of submarines.
"The system is therefore not only ideal for hunting submarines but also for the wide-area reconnaissance of surface combatants," Rahman said.
The ATLAS India head said the Thai navy in December 2013 has also placed orders for its 70mm ACTA towed array sonars.
PTI
Find latest and upcoming tech gadgets online on Tech2 Gadgets. Get technology news, gadgets reviews & ratings. Popular gadgets including laptop, tablet and mobile specifications, features, prices, comparison.
India
Singh added that despite the border tensions, the country was not only resolutely facing them but also bringing about "historical changes in all sectors of development"
India
The missile hit the target with pin-point accuracy after performing "extremely complex" manoeuvres, said officials, The defence ministry said that it will ensure the warship's invincibility by engaging naval surface targets at long ranges.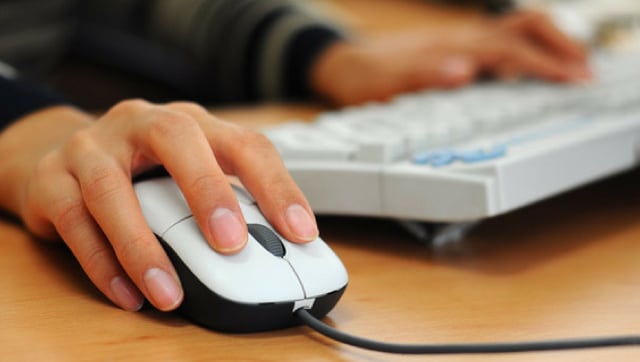 India
The Tier-II examination would be conducted in October or November 2020, DRDO is yet to release a final schedule for the recruitment test